How small can I draw? #pennychallenge
Hello Steemians!
How are you today?
A few days ago I tried out this super interesting challenge called penny challenge. In Germany we don't use pennies, so I used Euro cents. You can use any type of money you have, the true challenge is about to draw as tiny as possible in the size of a coin.
And it sounds easier than it is!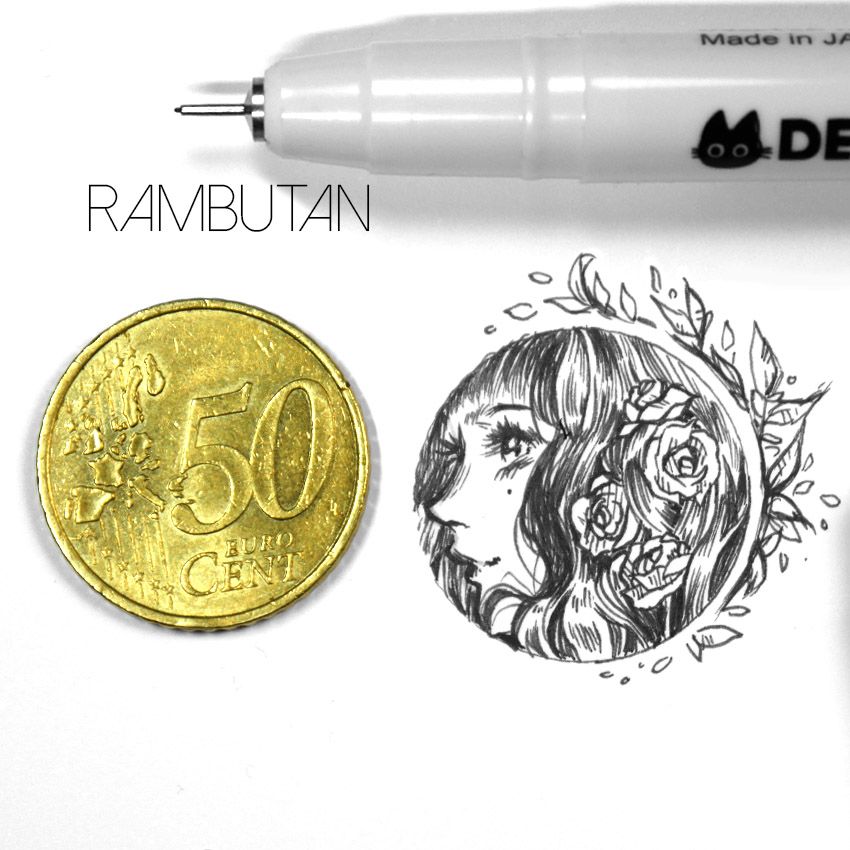 I started with 50 cent (I'll take you to the candy shop... what?) as a warm up and continued with the smaller coins.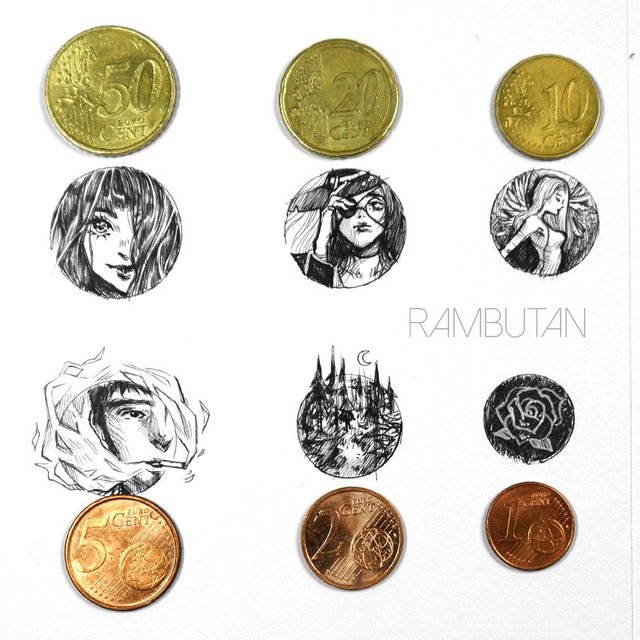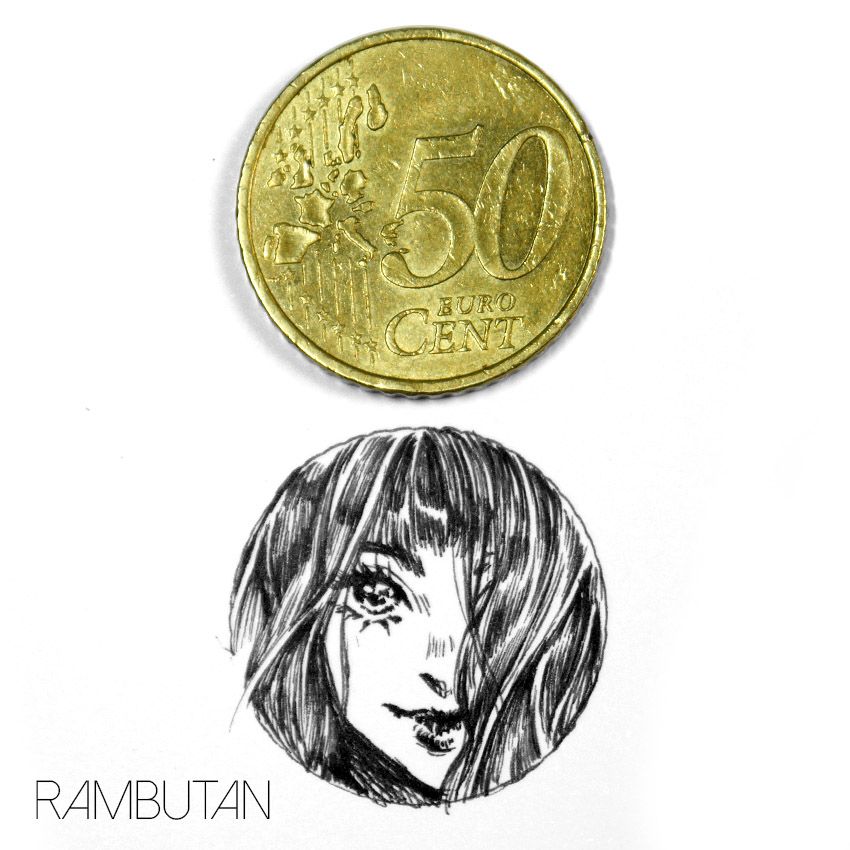 I actually failed with the 1 cent drawing but I painted over and set a rose XD
You can watch the whole progress on my Youtube channel or maybe soon on DTube!
Have you already tried this challenge? I would love to see your results so if you like you can show me your art works on Instagram by using #hellorambu or you can tag me!
♦ Instagram - https://www.instagram.com/rambulein
♦ Facebook - https://www.facebook.com/Rambutan.Illustration
♦ Youtube - https://www.youtube.com/c/rambutanillustration
Check out my Shop
♦ https://www.etsy.com/shop/RambutanIllustration
Have nice day!