How to Become BLOCKBURN Partner and Shape the Future
BlockBurn creates an open and engaging platform for gaming and staking all over the globe to share in the excitement of games and stake.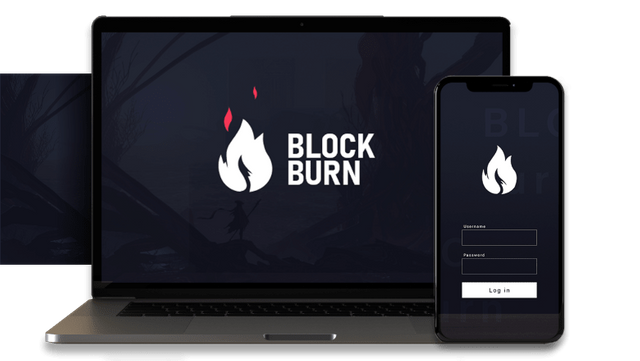 In developing blockburn gaming network, developers considered the following factors visual appeal, value brought to the burn cryptocurrency and brand building of the game network.
All these indicators undoubtedly tell us that this project segment has great potential for growth and development. The BlockBurn company team every day makes a lot of efforts to improve and develop the platform, which may soon become one of the best and most in demand for an audience of gamers and viewers.
More over, When one talks about transparency in blockchain technology in Gaming Industry, you talk about BlockBurn. The intelligent teams of Burn saw the importance of scalability and security of game and gambling lover's details and information. The blockchain is used as a tool to verify a player's stage, status, and ownership of digital games and collections. There is a new finding where players will be rewarded for the completed task through intelligent contracts.
BLOCKBURN IEO SALES
1ROUND SALE has been SOLD earlier before time frame. Actually it was scheduled from feb 17th to march 2nd with Hardcap of $700k but due to the demand from the community. It was sold out within 5minutes, through ChainX Exchange What a wonderful project!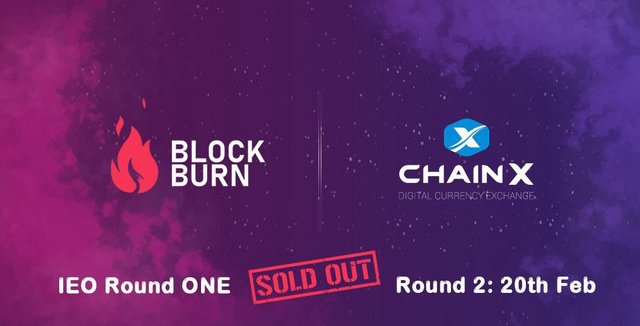 Guess what! There's is Second chance for you to participate in the 2nd sale, do not miss out on these. Here is the details
The 2ROUND SALE starts at 14:00(KST) on the 20th (Thursday) Feb with $500k Hardcap. The purchase event that was conducted in ROUND 1 is the same in ROUND 2. Some of us will be wondering what is purchase event? Purchase event is an event given to early adopters that purchase the token based on first come first serve.
THE PURCHASE EVENT REWARD
Invest 15 ETH or more get 1 Trezor wallet(total 30 units, first come first serve)
Invest 50 ETH or more get 1 Samsung S10+ 128G(total 25 units, first come first serve)
Invest 100 ETH or more get 1 Apple MacBook Pro 15inch 2019 (total 10 units, first come first serve)
This was also applicable to the 1st IEO that was sold out within 5minutes, with BlockBurn your investment is superb and secured.
HOW BLOCKCHAIN WAS INDUCED INTO THE SYSTEM
The blockchain technology was induced into the system also so as to unlock undervalued and previously un-monetized aspects in gaming. It has successfully eliminated the central control of staking activity and talents giving users the benefits of participating while earning, if such users are only been dedicated to the system. It makes fairness, merit and equal opportunity the benchmark for competition as well as reward.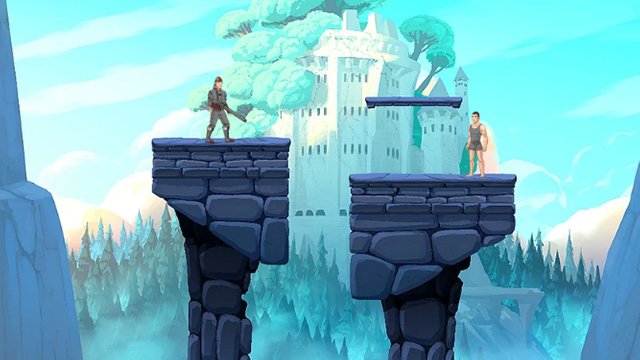 BLOCKBURN FUNCTIONS
BlockBurn "BURN" will base its functionality which includes its products and services on the Ethereum blockchain network. Its products and services games with skill challenges, daily high score leaderboards
Skill Challenges: Here, the players stake against blockburn when they compete on solo challenges such as attaining a certain number of kills or getting first place in a solo game. Players are required to have burn token to participate and will lose it when they can't achieve the challenge or get rewarded when the challenge is completed.
Daily updates: Here, BlockBurn provides current updates on cryptocurrency development and also earn reward while at it.
HOW TO GET STARTED
DOWNLOAD
Download the BlockBurn dapp (coming soon) from Google store or directly from our download installer link.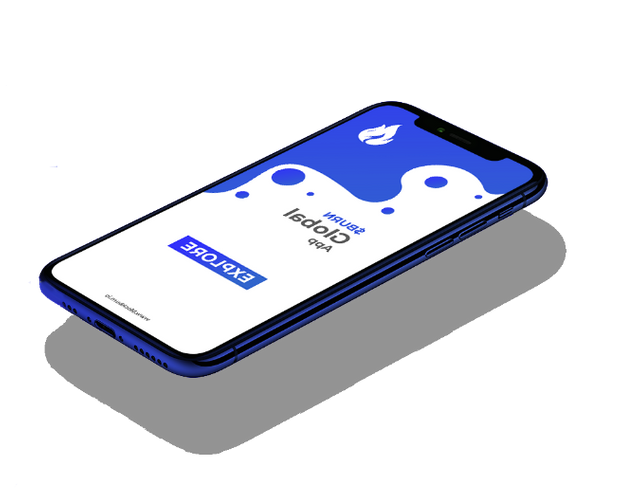 SIGNUP
You need to create your game account for you to be able to sign in anytime – you'll only need to do this once.
PURCHASE BURN
Every new user must have atleast 1Burn token to start playing! you'll need to purchase Burn from exchange – it'll only take a minute.
CHOOSE CHALLENGE
Choose one of BLockBurn supported games. Select a Skill Challenge. Place a skill-bet, then queue into game. If you win your game, you win your bet.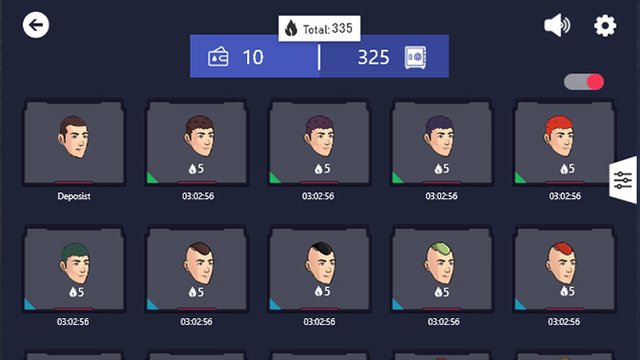 THE BURN TOKEN
The BURN utility token can be used by players to stake a bet on the outcomes of battles and competition on the platform. You must have atleast 1 BURN token in the wallet to play a game. The facts here is that BLOCKBURN is tokenizing the gaming system where people could use BURN to subscribes to the games of their choice and also earn reward for winning a game. The payment mode will also become easier with the help of BURN token. There are lot of benefits for holding and staking the BURN token
For more information
IEO Supply: 300,000,000 Burn
Minimum Purchase Amount: 1 ETH
Maximum purchase: 10000 ETH
IEO Hard Cap: $1,200,000
✔️ Acceptable currencies: ETH
🌐 Website — https://blockburn.io/
📑 Whitepaper
English: https://blockburn.io/documents/pdf/burn_whitepaper_english.pdf
📧 Telegram — t.me/BlockBurn
🕊 Twitter — https://twitter.com/BlockBurnHQ
📺 YouTube —