The Scalable, Powerful and Peer to Peer Blockchain Protocol
Hello friends, today am here to introduce you all to a powerful and sustainable project, that u will ever be happy with. it is known as Stegos. A platform for privacy applications.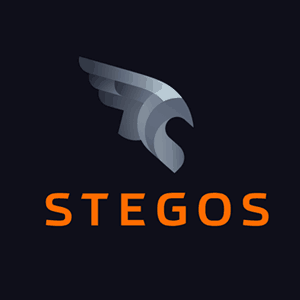 The STEGOS Project was created to protects and empowers users by keeping their private information safe from prying eyes. and also to provide the crypto community with a truly private cryptocurrency possessing full-time anonymity and anonymity levels far surpassing any other project.
The Project is unique in that it is truely development focused and NOT (yet another) profit-before-substance focused effort. It has NOT been listed with major exchanges and it is yet to be launch before having a working product.
About Mining
Mining in blockchain has been a very important factor in cryptocurrency but it has been seen that its energy demand for mining farms and rigs robs the ecosystem of the energy available. Bitcoin and other cryptocurrencies produces tons of carbon which in turn consumes a lot of energy for mining which simply means that as the need for more energy for mining increases, the ecosystem is put in danger as more and more fossil oils will be needed by energy companies. STEGOS has noticed this and have come up with an objective to develop a framework which will encourage mining and also increase the miners' terrain throughout the globe
Stegos Confidentiality
The amount of money, messages you own, send and receive is not observable, trackable or connectable through transaction history on Blockchain. bitcoin transactions, privacy coins hide data concerning case activity or a minimum of providing the feature to users.

The stegos coin distribution model will utilize hybrid mining and staking and a self-funding budget system to ensure fair distribution and sufficient capital to achieve STEGOS mission.
If you make transactions using cryptocurrency, you would agree with me that there is nothing nearly as important in this mode of transaction as your privacy. That is exactly what stegos offers you; a high degree of privacy. On the stegos network, the essence of your privacy is recognised
benefits of stegos
stegos serves the users better by affording them the opportunity to maintain confidentiality in their transactions. Privacy is recognised first of all as your fundamental right as you transact with stegos.
However, stegos is integrating best-in-class anonymity technologies to become the first cryptocurrency that provides and empowers users by keeping their private information safe from prying eyes
Fair gamified PoS lets you win big even if you're
not a crypto whale: Proof of Stake (PoS) is another consensus structure, like PoW, but instead of requiring work or computational power, it requires the miner to hold a large amount of the cryptocurrency. the pos aims to prevent attacks and by lowering incentives dramatically.
P2P trading with atomic swaps with BTC: Introducing Blockchain technology enhanced the transparency of the project. p2p trading was chosen for the mechanism due to its scalability and Quantum Proof algorithm.
The utilization of cryptocurrency in this generation has enhances the rate of transactions and all other utilization of cryptocurrency. In a system having perspective, there is no concrete server. Hence, each and every unit of hub or system gratify this assurance of culminating the activity.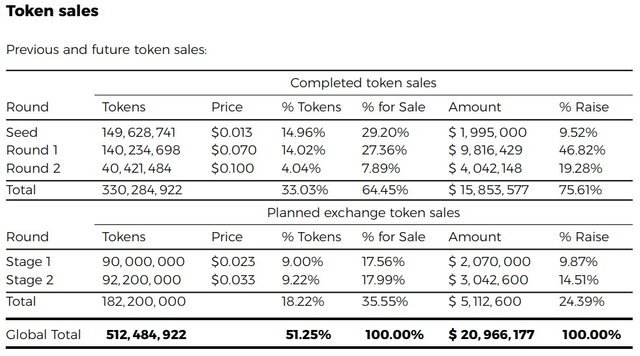 what does stegos offers?
Stegos offers services for cryptocurrency mining, and their goal is to continue to innovate for this already thriving industry. However, even though they are not the only company to offer-based mining projects, they have discovered a way to use their services to take mining to a new level through "sustainable energy" practices that would reduce the cost of minting new bitcoins by contributing hashing power to the network.
Proof-of-stake earning
People who transact with Stegos can earn rewards through staking both now or in the future. Holders are allowed to earn on their stakes. What's even more amazing is that you don't have to reveal your identity as you stake. stegos allows its holders to earn rewards through staking anonymously.
In conclusion, Stegos original supports the development of new advances in a proven ecosystem, protects the confidentiality of data and security of transaction with the computing performance and, thus, provides a simple, programmable, intelligent fast phase of the contract, to the extent that use of the company.
How to join Bounty program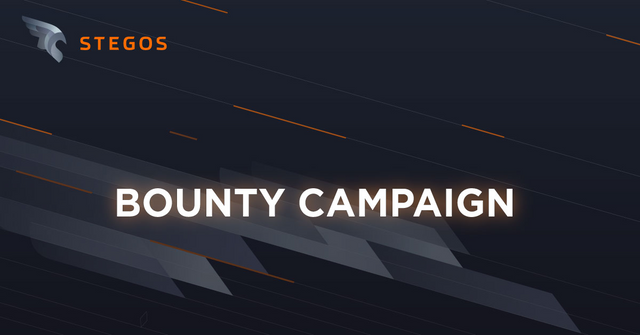 click these link: https://bounty.stegos.com/16796/8458275
Website : https://stegos.com/
Whitepaper : https://stegos.com//docs/stegos-whitepaper.pdf
Telegram chat; https://t.me/stegos4privacy
Facebook page:https://www.facebook.com/stegos4privacy
Twitter url: https://twitter.com/stegos4privacy
Youtube channel: https://www.youtube.com/channel/UCeYp3J_rqsTvfliowTHvfDQ?view_as=subscriber