Epic Steem Basic Income Giveaway Contest- 26 SBI to go!
G'day Team,
Today I wanted to do something really simple! Give away some Steem Basic Income!
---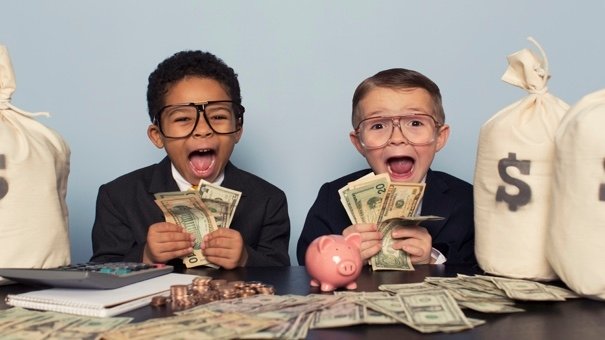 Image Source
---
The Concept
Steem Basic Income is a cool little social experiment which essentially uses community-collected Steem to provide income (in the form of up-votes) to its members. What differentiates this from pay-for-votes services is threefold. An underlying ethos, a community atmosphere and a mechanic for entering the system that ensures you're promoting not only yourself.
So, for every 'share' in Steem Basic Income I want to receive myself, I need to promote another person to receive a reciprocal share as well. This is simply a win-win for everyone in the system!
I've accumulated a bit of liquid Steem over the last few weeks and I wanted to use part of it to do a nice little giveaway series! I want to support those who're still growing their Steem accounts, promote the growth of Steem Basic Income and (as always) promote engagement.
---
---
---
Prizes
---
ONE FIRST PRIZE OF 10 SBI!
TWO SECOND PRIZE OF 5 SBI!
THREE THIRD PRIZE OF 3 SBI!
---
---
---
The Rules
I figured the best way to get the most people interested Steem Basic Income and working with each other and others on the Steem platform, is to do a giveaway that promotes more giveaways! (So smart :P)
So here are the rules!
---
1) Create your own Steem Basic Income giveaway contest! - Minimum 2 SBI
Create a contest where you give away SBI to other members of Steem! It's your contest and your choice how people win! It could be by creating a post or comment on a topic, by solving a riddle or answering a question. The opportunities are endless!
Because I understand not everyone has immediately liquid Steem I'm setting the minimum at a fairly low 2 SBI, that's 2 Steem! Both SBI can be given to one winner or it can be split! But as I'll mention below, the more SBI you give away the more likely you are to win!
2) Comment Below with a Link to Your Contest
It'd be too hard to scour all of Steem on my lonesome, so please link your contest below!
3) Upvote this post!
The most people who know about this, the better! Pretty basic stuff :)
4) Finish Up Withing 7 Days + 3 Days to Payout
You've got 7 days to create your contests, comment below and pick a winner!
*You'll then have another 3 days to distribute your prize. Thanks @bengy for pointing out people need the extra time because a lot contests use prizes based on the payout of their post! *
5) Sorry No Back-Dating
I know there are at least a dozen contests currently going on, but I want to promote the FURTHER spread of SBI, so I won't be taking into consideration contests that opened before this post was made!
This being said there's no rule saying you can't make ANOTHER contest! :)
---
---
---
Picking A Winner
Contests will be judged on the following
---
Originality
Originiality is always awesome!
How Much I Like Them
This is the entirely subjective part of the contest! But if anyone wants a clue into what sort of things tickle my fancy then check out my own blog!
Amount of SBI Giveaway (Relative to Account Value)
If you've only got a dozen steem and you're prepared to give away 2 then in my books you'r on the same footing as a whale giving away ten thousand! I just want to promote at much SBI circulating as possible!
Half of all winnings will go to Reputation < 50
It's always tough at the bottom and the grind to get over 50 reputation is best described as a struggle! So assuming I get enough entries to do this properly, I'll try and ensure at least half of all winnings will be given to people with a reputation under 50.
---
---
---
Thanks & Good Luck
I really hope this catches on and everyone takes ten minutes to join in! Also keep an eye out below this post for contests popping up! For contests that are already running feel free to go to the Steem Basic Income Contests page!
Thanks
-tfc