CHL valued at over 20 USD gave out to the 5 Challenge creators this week!
This week we had 5 new Challenges made on the Challengeeos app!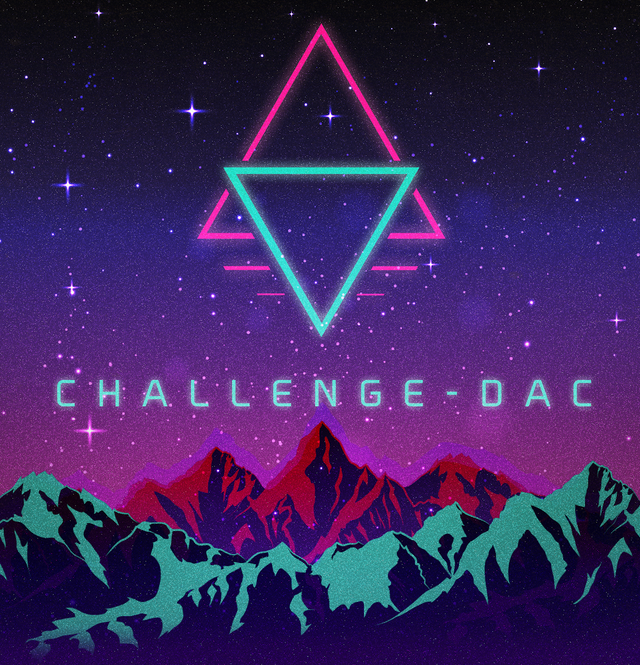 To reward the users who created Challenges this week. Feb 29-Mar 5 we sent each one of their accounts 25,000 CHL each! In total, we gave out 125,000 CHL valued on Newdex.io at around 20 bucks! We wanted to give these out as a token of our appreciation to the new users who are helping grow the Challengedac network. Not only do new users help build the Challengedac network it also strengthens the wider Steem ecosystem which Challenge is part of through our Steem token CHLP!
Beneath is a screenshot of all the winning accounts!
Also, we are still doing 1 dollar upvotes for users who post under #steemchallenge here are the details
https://steemit.com/steemchallenge/@challengedac/1-dollar-upvotes-we-need-your-help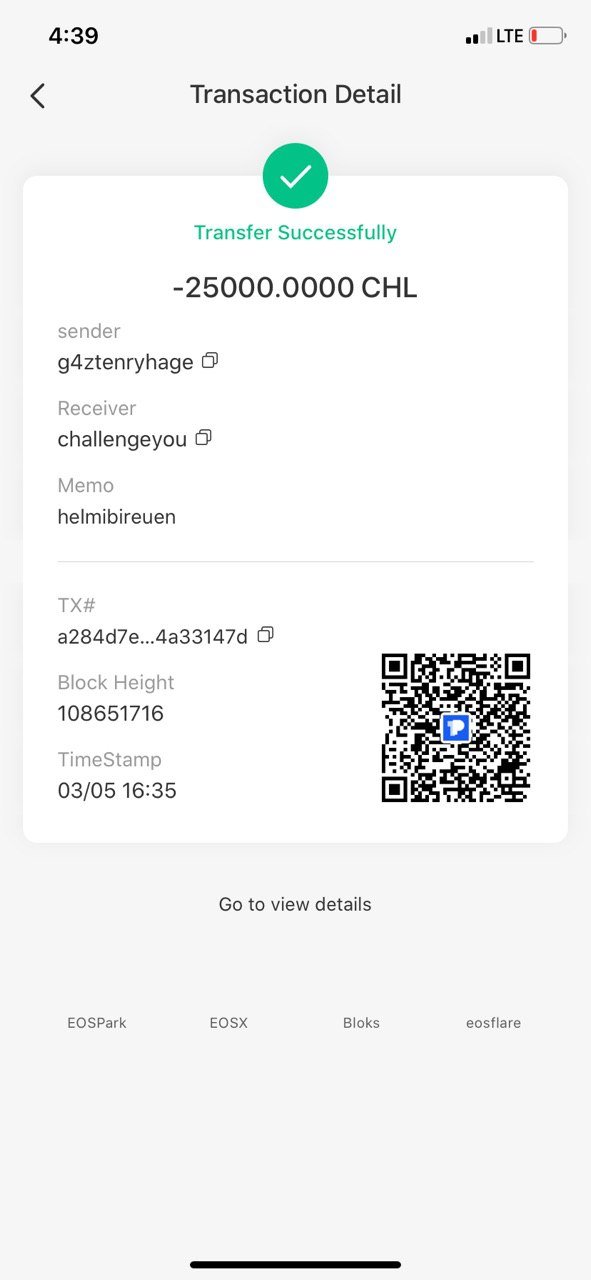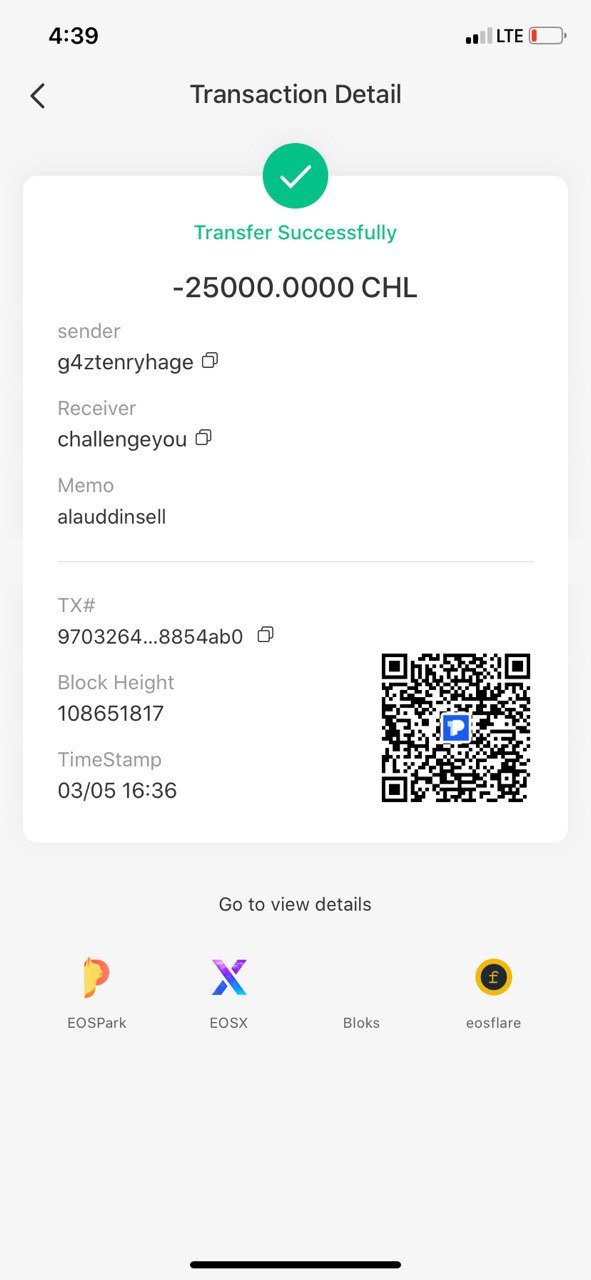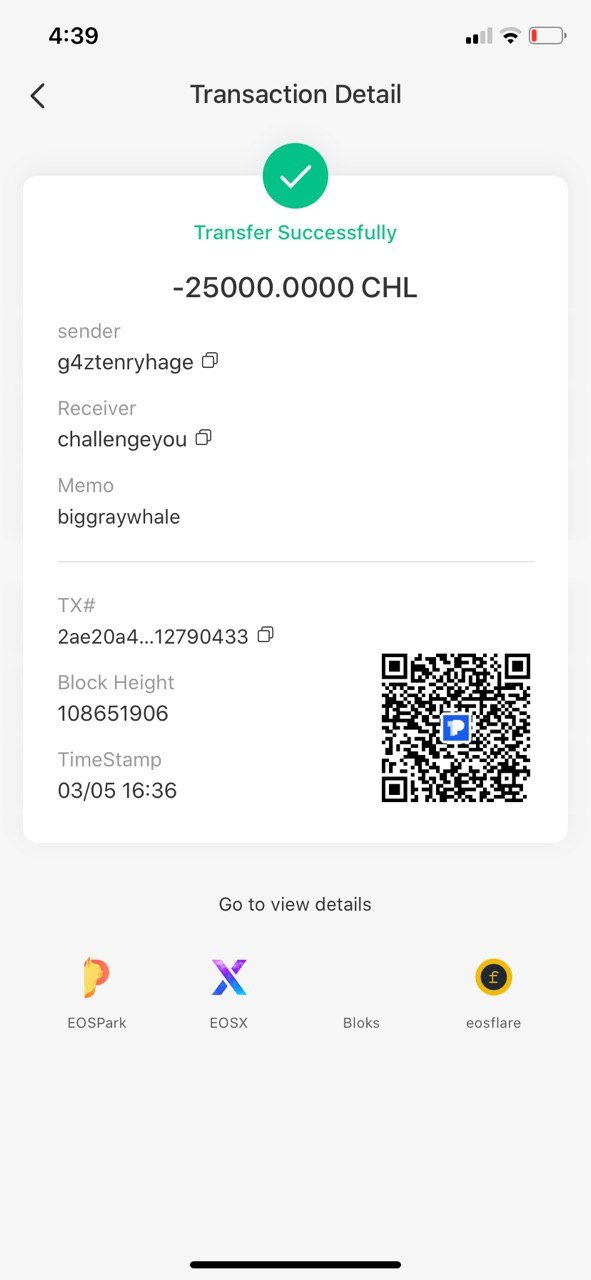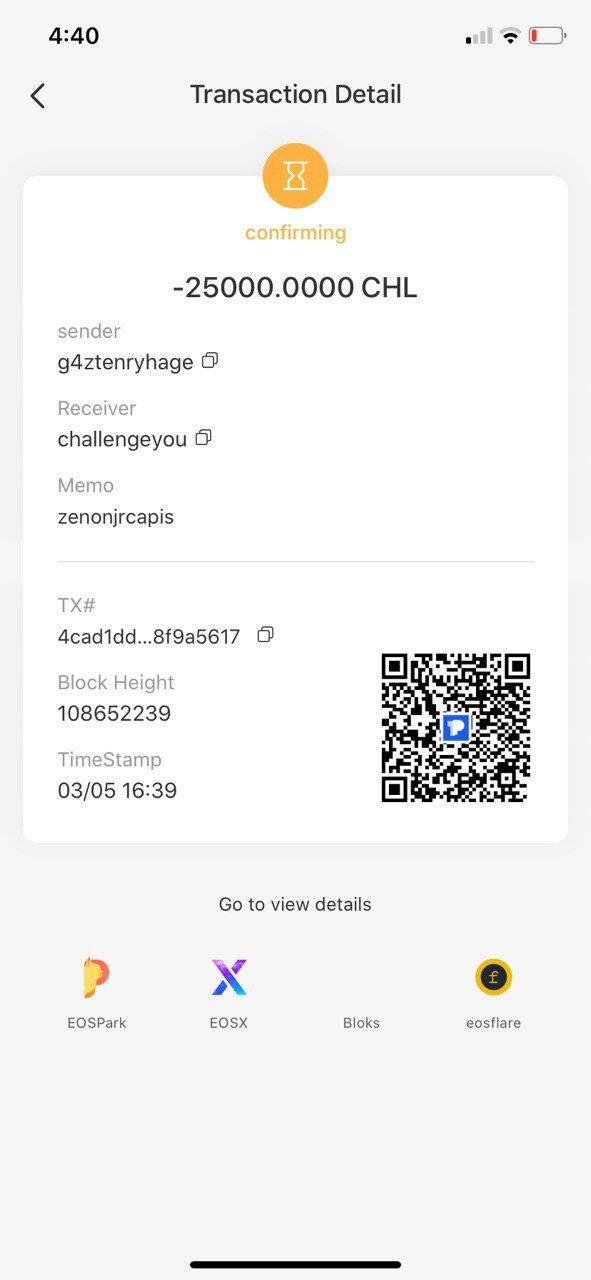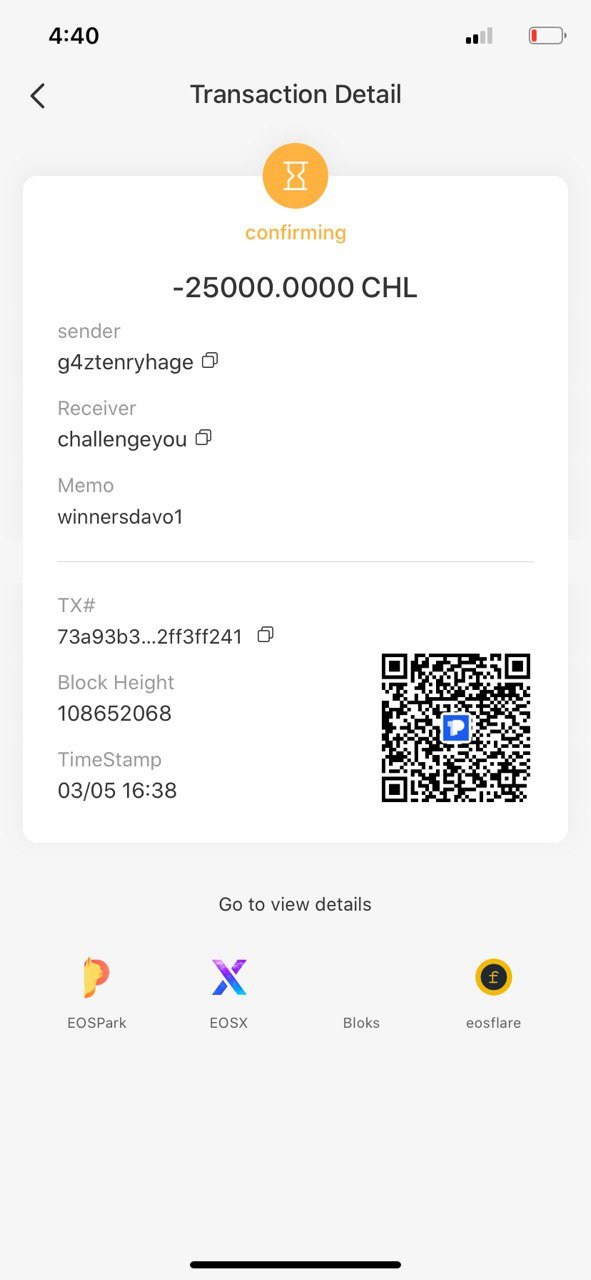 For Android Users:
https://play.google.com/store/apps/details?id=challengedac.com.challenge_dac_app
For IOS Users:
https://apps.apple.com/us/app/challengeeos/id1478759780
Buy CHL via @newdex-io:
https://newdex.io/trade/challengedac-chl-eos
Buy CHLP via @steem-engine:
https://steem-engine.com/?p=market&t=CHLP
Follow Challengeeos Official accounts:
Website: https://www.challengedapp.io
Telegram: https://t.me/Challenge_DAC
Instagram :https://www.instagram.com/challengedacdapp/
Subscribe to ChallengeDac YouTube: https://www.youtube.com/channel/UCnYWlP_UT6k5EIfuLSD3Spg
Challengedac
Discord: https://discord.gg/HHXFfV
Reddit account: https://www.reddit.com/r/ChallengeDac
Twitter: @ChallengeDac