Steem.Chat Contest #25
Steem.Chat contest continues on a weekly basis. I'm on the road and hence a bit behind schedule. The last contest had some interesting responses and I'm hoping to see something similar for this one.
Please read the contest rules carefully before participation.
Contest #25
Let's get on with the 25th contest and it's quite simple. I'm sure many of you will participate in this. We'll run this in the official contest channel on Steem.Chat.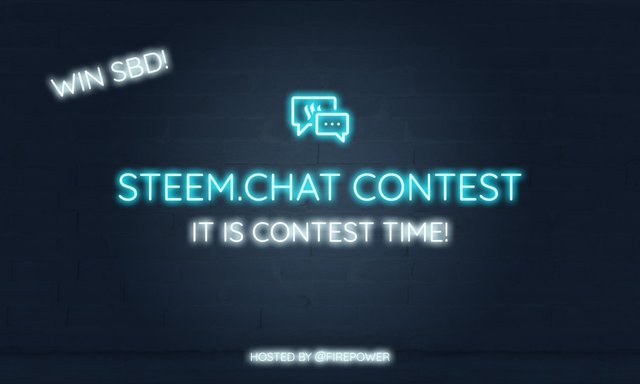 Answer this question!
1 Entry per person.
Please answer this very specific question: What is the funniest prank you've pulled on someone, what did you do exactly and how did they react?
Post a single comment in Steem.chat-contest channel with your entry.
You have until Sunday or my announcement in the channel closing the contest (whichever is earlier).
There will be 4 winners who will get 8 SBD each.
Multiple entries will lead to disqualification so kindly post a single comment in the chatroom!
Contest will take place in Steem.chat-contest channel on Steem.Chat.
Please ensure your Steem.chat id is the same as your Steemit.com user-id. If they are different please mention your Steemit.com id when participating with your comment. You will lose your prize if you don't claim it before the next contest announcement as I cannot keep searching for the correct username to transfer the sbd/steem. It's your responsibility to participate with the correct username and claim within specified timeframe.
You are also welcome to drop more Steem.Chat contest ideas in this post comments or DM me on Steem.Chat. It would help make things more interesting as we go forward.
Let contest #25 begin!
---
If you like my work kindly resteem it to your friends. You may also continue reading my recent posts which might interest you:
---