Price, An Accomplishment, and an Invite..
Hey Everyone,
Price
I'm excited to see some upward movement for the Steem price. Challenging .45 cents USD and 11k satoshis as I type this! Will it hold? I don't know, but at this point I see price action as a positive!
While some like to play it cool when there are price changes... This is me!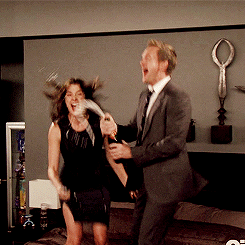 Enjoying the up times tides me through the down cycles.
Accomplishment
Often people don't like it when people talk about their own successes, but I received a @steemboards accomplishment today that I am kind of proud of..
I manually curate and this account has never used a voting service so 47,000 times I've seen a post or a comment that I saw with my eyes and upvoted.
That's right, I did it... I celebrated my own accomplishment and I bragged about it!
Invitation:
We are still trying to launch a new Steem Focused Discord and would love to add your voice. Come join the discussion at https://discord.gg/fPc2SF
The idea is conversations around Steem and Steem Related issues, projects, ideas, networking...
So far we have a great mix of technical people, end-users and a great variety of stake as well.
This discord doesn't present "shows" at this point, it chat and voice I think of it as the "conversations between the shows".
Stop in and say hi!