Update #29, Chess League in Nueva Esparta - chess in schools and its impact on culture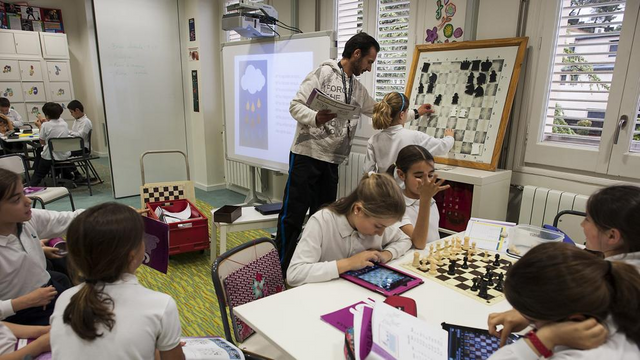 The cause of chess in schools
With the explosive development of the media, the modern conception of participatory democracy and through the knowledge and dissemination of human rights, today there is a possibility for citizens to influence the direction and future of our society; this is important when it comes to stating our ideals and fighting for our causes.
We chess players are aware that the vision of chess in schools has brought us to a historical crossroads whose dimensions are spectacular: thousands, hundreds of thousands, millions of children and young people around the world cultivating chess, positively organizing their free time, developing their intellectual and emotional quotients by sharing the virtues of this millennial game.
We know that the concept of vision reflects the understanding or interpretation of where we want to go, what efforts an organization should make to achieve the goals of a new culture based on excellence.
In this same direction, Kawasaki (1994) states that " ... a vision is an intuition that is not yet perceptible to most people. A cause is always important, even if it is not always great; it seeks to change the world or part of the world".
From these ideas we can say that to elaborate the vision of school chess, as we conceive it in the Commission of Chess in FIDE Schools, it is fundamental that we can actively involve the whole chess organization of our countries with the fundamental actors of the school: from the educational authorities, the supervisor, the director, the parents, the students, the teaching and administrative staff. Therefore, in the process of creating this vision, it is necessary that everyone participate through an organized structure through which they can express their opinions and interests.
In conclusion, for the cause of school chess to develop, we need a new vision and for our values, attitudes, feelings and behaviour to change.
Why support the cause of chess in schools?
One of the most pleasant environments in which I have developed part of my professional activity is that of training chess trainers. In particular, I refer to the basic chess courses in which preschool teachers, librarians and teachers of the first grades of elementary school take their first steps in this wonderful world of chess teaching.
Most of the time it is a highly gratifying experience because people who in many cases do not know the technical and organizational rudiments of chess are very enthusiastic about the possibilities of its application in their classrooms and workshops.
These colleagues, almost immediately, join with energy a new life project: to the cause of chess in schools.
We understand that the cause of chess in schools is a good cause. Therefore, after reading this book, you will surely be better able to understand and value our vision.
Our statement is based on the fact that chess in schools:
Represents a vision; in our case, school chess is important to millions of parents, teachers, leaders and fans around the world. In this vision, chess becomes an instrument that stimulates a range of cognitive and emotional skills. Therefore, a useful educational resource for the development of our society.

It makes people who participate in school chess programs, have a more satisfactory performance and an increase in their self-esteem.

By its nature it produces important effects on the social environment by positively affecting children and young people.

It generates altruistic actions by generating volunteerism, disinterested collaboration, increases interpersonal relations because ideals and social actions improve the quality of life of man.

It brings people together to achieve common objectives that improve the social environment.