Update #30, Chess League in Nueva Esparta - dynamics of competitive chess development
Thanks to what we have been able to collect in this campaign and to the support of the STEEM community we were able to support the life work of one of the competitive trainers of the national chess team, in which he exposes a didactic system of training both for initiation and to get to compete at the highest level.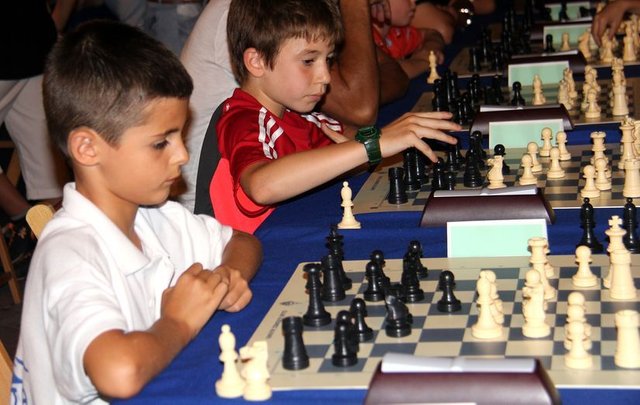 Sports initiation is the period during which the child begins to acquire, learn and develop specific skills and basic techniques during the practice of one or more sports. It is therefore a teaching-learning process that does not involve any regular competition.
On January 15 and 16 we presented the doctoral work "Didactic system for the initiation of sports in chess" by Dr. Gonzalo Giraldo Garcia Camejo. Garcia Camejo was born in Bayamo, Oriente, Cuba, December 5, 1965. Chess trainer and Professor-Researcher at the Center for the Study of Sport and Quality of Life at the University of Granma.
The thesis supports an easy entrance to the competitive world of chess for children and adolescents with simple objectives to accomplish and a training plan of 2 to 3 years.
He is a Doctor of Science in Physical Culture; Postgraduate Specialist in High Performance Chess; Bachelor of Physical Culture and National Master of Chess. He worked as Coach of the Youth Chess Team at the "Simón Bolívar" Superior School of Athletic Perfectioning (1993-2000) and won three National Youth Championships. He also won two National Chess Universiades and collaborated as a coach of the state of Táchira in the Bolivarian Republic of Venezuela.