PERSEVERE AND YOU WILL GET THE VICTORY/THE SKY WILL OPEN
The word Persevere comes from the Greek Proskartere which literally means being intensely strong, enduring, standing up under any circumstance of suffering.
Being perseverant is a quality that every Christian should possess, because in this way we need a lot of perseverance. The dictionary of the Royal Spanish Academy defines perseverance as: "staying constant in the pursuit of what has begun, in an attitude or in an opinion. Here are 3 Bible verses about perseverance.
Reference:
Spanish Royal Academy Dictionary
Romans 5: 3-4
3 And not only this, but we also glory in tribulations, knowing that tribulation produces patience, 4 and patience proves; and the test, hope;
2 Thessalonians 1: 4
4 so much that we ourselves glory in you in the churches of God, for your patience and faith in all your persecutions and tribulations that you endure.
2 Thessalonians 3: 5
5 And the Lord direct your hearts to the love of God, and to the patience of Christ.
---
---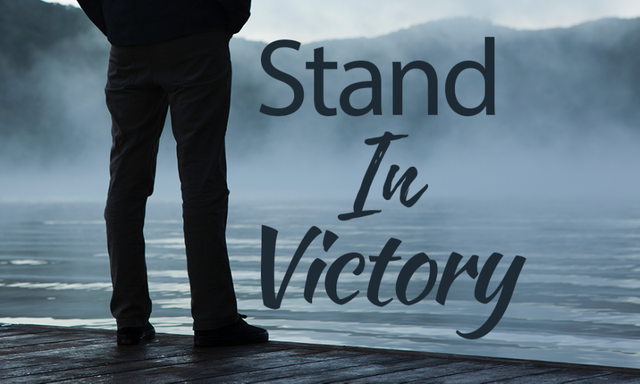 Source
When someone gives up and leaves prayer aside, it opens the way to failure. Water breaks the stone not by its strength, but by its constancy; So, don't give up in prayer, because the miracle we expect is closer than yesterday.
As for prayer, God places a large percentage and we almost nothing. We pray, God the miracle. But, we should know something, and that is, God will not place his almost everything, if we do not place almost nothing. If there is no prayer, there will be no supernatural activity in our life.
There is a principle that the Bible teaches, in which there is talk that there are miracles, requests and needs in our lives for which there is resistance and others for those who do not, and that that resistance that some miracles have, comes from the spiritual world and Of the demons. For those kinds of miracles, mostly the first, second or third day we pray we don't receive it, so there are prayers that require persistence in order to overcome that resistance. Likewise, there are prayers to which God has already given them an answer, but since these people have not maintained resistance, it has not come even though the miracle was given to them, and it is due to the lack of persistence in prayer.
Luke 18: 1 - 8: "Jesus also told them a parable about the need to always pray, and not to faint by saying: There was a judge in a city, who neither feared God nor respected man. There was also a widow in that city, who came to him, saying: Do me justice of my adversary. And he didn't want for some time; but after this he said within himself: Although I do not fear God, nor do I have respect for man, however, because this widow is annoying me, I will do her justice, lest I come continuously, I run out of patience. And the Lord said: Hear what the unjust judge said. And will not God do justice to his elect, who cry out to him day and night? Will it take time to answer them? I tell you that soon it will do them justice. But when the Son of Man comes, will he find faith on earth? "
It is necessary to keep the prayer we are doing until we get the answer from heaven, this principle Jesus spoke and taught to his disciples. When he instructed them about this aspect, he was referring to the fact that without the ingredient of persistence, it would not have worked. The word "necessary" implies importance and relevance. Prayer plus persistence equals miracle. If we pray, but we extract the persistence of prayer, we will not obtain miracles, because they need a lot of persistence.
Persistence in prayer is a necessity. If we persist in anything we ask God, we will achieve our miracle. There are things that we are asking of God, that hell does not want to be given to us, so it is required that we keep persisting, although many times we feel that God does not hear us.
Now, when the glory days come, how many people will God find in the Church praying? We long to be in the house of God when He decides to pour out his glory. The glory days will come upon the persistent, upon those who do not give up. Although we have felt that the heavens have been closed, our persistence will open the heavens. We have prayed for a long time and demonstrated that we love this country, will not God do justice to his elect who cry out to Him day and night? (Luke 18: 7) God is going to do us justice!
It is important to persevere in prayer, because in doing so, we show faithfulness to God and He can probably grant us what we ask.
Persevering and constant prayer is very important in our relationship with the Father, because with it we show dependence and faithfulness to God something that God wants from us.
Let us remember that prayer is our connection with God, and it is what keeps our relationship with the Creator alive because it activates it, nourishes it and keeps it fresh always. During the life of Jesus the Bible tells how He persevered in prayer day and night, (Luke 5:16, 6:12, Matthew 14:23).
Jesus taught us the importance of persevering to achieve salvation "But he who endures to the end will be saved" Matthew 24 :. 13. Without perseverance, salvation cannot be achieved, after all it is an act performed by the Love of God through Jesus Christ The Bible shows us that many men and women who persevered and achieved the conquest of their victory and the fulfillment of their dreams.
---
---