Don't Be Afraid I'm With You
God gives you security in Isaiah 41:10 do not fear that I am with you.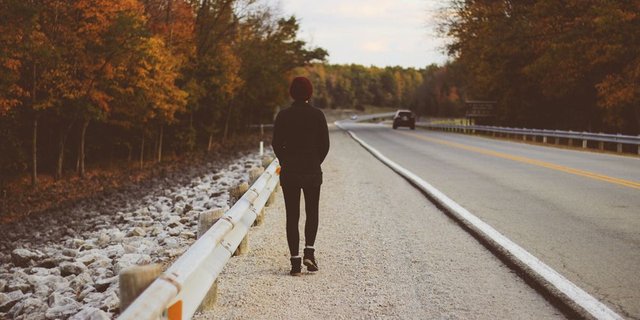 ---
The prophet Isaiah is one of the most cited in the New Testament and for Christianity in general. Jesus, being in Nazareth as a Sabbath, entered the synagogue and read a text taken from the roll of Isaiah. It is worth keeping in mind and locating in the context of the story to be commented, corresponding to IS. 41.10. It should be noted that the book of the prophet Isaiah is not a single bloc, but is divided into three parts corresponding to different times and situations. The text of Is. 41.10 corresponding to the Déutero-Isaiah or second Isaiah written possibly between the years 586-539 BC. Time of the exile of the people of Israel to Babylon.
Exile was a time of hopelessness and nostalgia for having to leave their land, for having experienced the destruction of the Temple of Jerusalem, a symbol for the Jewish people, however, the Exiles continued practicing their customs Religious, although they were not in total freedom to honor their God Yahweh, since they were subjected to the yoke of the Babylonians.
In this situation of oppression and discomfort, the voice of God appears through the prophets to encourage and give hope to his people. The prophet says: "Fear not, for I am with you; Do not faint, for I am your God who gives you strength; I will always help you, I will always support you with the right hand of My Righteousness "(Is. 41.10).
Today it is easy to find brothers who walk like sheep without a shepherd, who have lost all hope, who have been displaced from their lands, away from their families, experienced oppression and injustice, but it is time to hear the voice of the Lord who day by day tells us , do not be afraid or faint because I am to give you strength. God the Lord does not forsake us, he is our most faithful hope, be not afraid! It is that encouraging word to resonate every morning every moment and every adversity. However it is difficult to draw strength in the midst of problems but much more if it is alone, if there is nothing that sustains our existence, hence that encouragement, strength that God is at your side, as Santa Teresa said of Jesus "nothing will disturb you , nothing frightens you, everything happens, God does not move, patience all reaches. Who has nothing left to God. Only God is enough! "
Just as God manifested himself through the prophets to the exiled people, showing them his merciful face, likewise he is in the midst of us and of our difficulties to sustain ourselves and give us the necessary forces to overcome the problems that day by day we must Face. Don't be afraid that God is with you!
---
Isaiah 41:10
Fear not, for I am with thee; Do not be discouraged, for I am your God. I will strengthen you, I will certainly help you, yea, I hold thee with the right hand of my righteousness.