Joy and love / STEEMCHURCH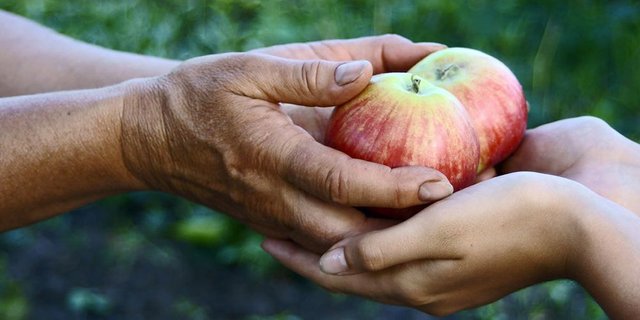 The charismatic renewal must be characterized by the two fruits of the Holy Spirit which are joy and love.
---
The joy of living in the world, the joy of having a great mission to fulfill, the joy of loving. Everyone who enters this wonderful environment of the Holy Spirit must banish from their lives any hatred, any lack of love, any enmity, any resentment.
We must implant in our environment a positive atmosphere of love and kindness. We must discover the beauty of the man who surrounds us, who approaches us, discovering his mystery, his beauty, his dignity, his respectability.
We must enter an environment of kindness and universal sympathy. The Charismatic Renewal must produce in us a great tendency towards God and Christ, an almost continuous act of love for Jesus Christ, embalming my whole life and a great love and respect for man.
We must reject hatred, antipathy, violence, attitude, criticism. The true man touched by the Holy Spirit is experiencing the love of Christ in every moment of his life.
It is in this sublime situation of the one who loves, who does not forget, who discovers God and Christ in all situations, and expresses that love towards God by loving man, surrounding him with tenderness, respect, help, and service.
The believer who is possessed of the Spirit becomes a prodigy of kindness, of sympathy. It is the person who apologizes, who understands everything, who appreciates everything, who tolerates everything out of love.
Let's build a positive atmosphere of joy and love in our home, in our office. May we who are in this exceptional grace of closeness to the divine, may we also be creators of joy and love on earth. That no aspect of hatred, disgust or lack of love springs from us.
It is possible that we can not do important things in life, but we can love, we can adorn our days with small services, with continuous expressions of joy, sympathy, benevolence.
We can purify our existence by cleaning it completely from any violence of any aggression, words or deed.
The Christian who participates in a prayer group must live in the love of Jesus Christ expressed in a continuous love of neighbor, the man who approaches the man who passes by him.
In addition to their ardent love for Christ, the Charismatic Renewal must be characterized by the joy of mutual sympathy and the love it offers to man. Charismatic renewal groups must initiate a new history in the world, unheard of for a long time. The kingdom of love, the kingdom of God that approaches the earth, the reign of cordiality, the reign of mutual help. Are we builders of joy and love, or do we only meet to worship and then we enter the natural life of indifference for man, of intimate selfishness, of previous closure in our own interests, and we spend the day without continually expressing love and joy?
Because it is possible that we are very good at prayer and bad at living together and loving our neighbor.
The Charismatic renewal must produce the beauty of the happy man and the cordial man, of the respectful man, of the understanding, kind and helpful man.
---
1 Corinthians 13: 4-5
Love is patient, it is kind. Love is not envious or boastful or proud. He does not behave rudely, he is not selfish, he does not get angry easily, he does not hold a grudge.
Psalm 143: 8
In the morning let me know of your great love, because I put my trust in you. Point me out the way I should go, because I lift my soul.
1 John 4:16
And we have come to know and believe that God loves us. God is love. He who abides in love abides in God, and God in him.