When not control my temper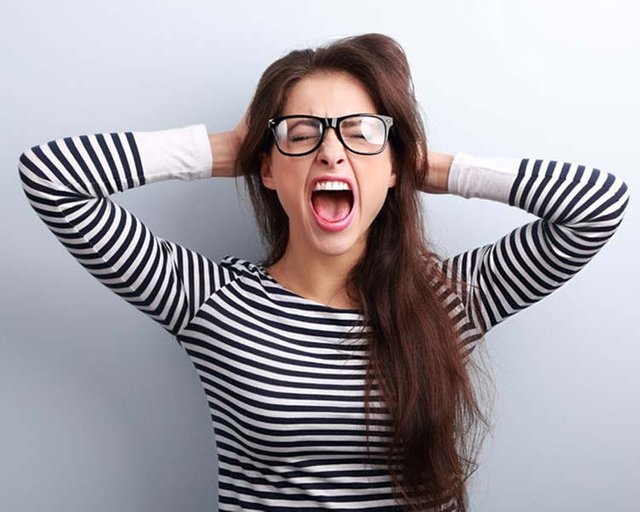 Santiago 1:19, 20
My beloved brethren, every man be quick to hear, slow to speak, slow to anger; 20 because the wrath of man worketh not the righteousness of God.
---
We all at some point in life do or say something that late or early repent. Any circumstance or person ends up making us feel bad or bothering us, that easily that spark which is our temperament ends up being a forest fire.
Normally we are told that we must identify what is what makes us react inappropriately to a situation. But I think that that goes beyond. I think that beyond what people do to make us feel uncomfortable or angry - with or without intent - is rather learn to recognize that we cannot even handle the frustration. Because us hurts or not recognize, there are moments in acting them like little children and make tantrums of adults who become heated discussions and even make us reach decisions that cost a lot over time.
It is not easy to recognize that the environment is not the culprit to express adequately my emotions. Of course, because it is not save me everything and saying nothing situations you uncomfortable I raised. It should express what it feels like, but that Yes, it must be with assertiveness, not just to relieve my frustration.
We must begin to accept that there are situations or people are not going to do what I am hoping, since when I lose control of the things it is frustration to call anger so inadequately express what is bothering me.
We live in the culture of the cry, in which each justified their emotions riots because the other failed. It is so common that parents tell their children: "you make me to put bad temper" that is not true. The circumstances may be the worst, but the bad temper badly expressed depends on the level of frustration that each person handles.
---
Psalm 37:8
Leave the ira, and discards the anger. not you excited in any way to do evil.
Ecclesiastes 7:9
Don't let yourself be carried away by anger, because anger is typical of foolish people.
Proverbs 16:32
Better is that it takes to become angry that the Fort, which overlooks their spirit as the Conqueror of a city.
Romans 12:19
Dear brothers, you yourselves do not take revenge, but let God be who punished; for the Scripture says: '"A mí me corresponds to do justice; I will repay", says the Lord".