HIS SPIRIT AND BLOOD
As Christian workers we surely need the Holy Spirit. In fact, without Him we cannot be said to be workers indeed (see Romans 8:9). we need the Holy Spirit to help us understand the word. (Psalm 119:18) He is the illuminator of the word. In Zachariah 4:6, God gave a vision of the lamp stand and olive trees to the prophet Zachariah. Verse 2 says
And he said unto me, what do you see? So I said I am looking and there is a lamp stand of solid gold with a bowl on top of it and on the stand seven lamps with seven pipes to the seven lamps.
Credit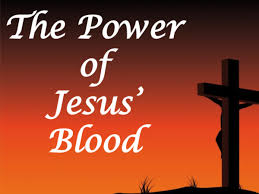 This vividly shows the link between the oil (the Holy Spirit) and the lamp (the word). In the house of Cornelius, when Peter was still contemplating the meaning of the vision he just had, it is recorded in Acts 10:19. Here, the Holy Spirit illuminated the vision received. We need the Holy Spirit too, to truly understand the Word of God (1 Corinthians 2:9-11). The Holy Spirit is also our helper in our place of prayer. He helps us to pray correctly, since He knows the very mind of God, and He is ever stronger than we are (see Romans 8:26-28. Of course, to be effective in our calling as witnesses to the life-changing power of our Lord Jesus Christ and Saviour, we need the Holy Spirit. Acts 1:8; Acts 10:38
THE BLOOD OF JESUS
The Blood of Jesus is another tool in the armoury of the worker. The Blood has more than a dual purpose. First, it is the only instrument or heavenly liquid that cleanses us from all sins (1 John 1:7-9). Not only when we are coming to Christ as a first timer with a genuine and repentant heart, but especially also if and peradventure we fall into an act of sin (1 John 1:7-9). Second, the blood is also a great weapon of protection over our lives against the assault of our Arch-enemy, Satan and all his cohorts. The blood shields us as we engage in spiritual warfare: against forces of darkness. When we align our lives with Jesus by being born again, we automatically become an enemy to Satan. As the saying goes "a friend of my enemy is my enemy". In exodus 12:12-13 we see the power of the blood as we apply it to our lives (heart, soul and spirit), as well as everything named after us.