LETTER TO THE CHURCH AT EPHESUS
The city of Ephesus was known as the market place of Asia. It was also an important religious city. It had the temple of Diana, the matron goddess of prostitutes. However, the church that God founded at Ephesus was a very strong one. Also, another crucial book in the Bible is the Epistle of Paul to the Ephesians. It tells us about being the bride of Jesus Christ. The letter to the church at Ephesus was a letter to a backslidden church, persistent in service, strong in discipline, but deficient in love. Rev.2:1.
Credit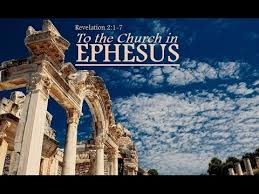 THE OMNISCIENT GOD
God wrote to the church at Ephesus saying He is the one holding the seven stars in His hands. If we agree that the seven stars represent the pastors in the churches, then Jesus Christ is saying that the pastors are in His hands. He shall take care of them. As a pastor, If you do not do God's will, He will know immediately because you are in his hands Rev. 2:1.
Jesus Christ is also saying that He knows the work of the Ephesians. They are hardworking, patient and have done a lot of work for God. He says that He knows that they hate the Nicolaitanes just as He hates them forever and you can go on committing sin Rev.2:2, 3, 6: Dan 2:22; matt 7:16; 1Jn. 3:20; 1 Cor. 10:12; Rom. 6:1-2.
Jesus loves sinners but He hates sin. If you have decided not to make Heaven, go to hell alone and do not strive to take other people with you. When you say nobody can be perfect, it means you have decided that you are not going to be perfect and at the same time preaching to others not to be perfect. You are thus an agent of the devil. Matt. 5:48; 1pet.1:15-16.
Credit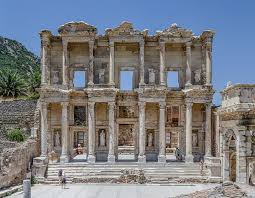 He that hath an ear let him hear what the spirit saith unto the churches. Rev 2:29.