His Instructions and directions give a ministry the right way to Go!
Good morning there Arise and shine family. Here is just an update of the voice of us. It is a season of praying and fasting this whole January. However, as we have been praying, God has been showing us a lot of staff and speaking personally to us as a ministry and our people.
Allow me share some of the things God said because I know they might also help waken you up in your relationship with God.
💡 💡💡Prophetic Messages💡💡💡
-Your not only preparing for ministry but doing ministry, greater love greater ministry, Be encouraged a reward awaits, I love u I love u.
👉Heard I am raising a new breed, raising pillars in this ministry, separating poles from pillars, I need the whole of your heart.
👉Some of you have given half of your hearts, some things will only work when you give in all your hearts, you have given the other part to selfish desires. I am demanding the whole of your hearts. Its my season for purifying the hearts.
👉Some of you want to disappoint me yet I have loved you unconditionally from the very start. Some have lost focus, now focusing on worldly things, some of you want to settle for less. Why settle for the job? You are thinking when am I getting a job, when am I getting married?
👂Do not settle for less. You have a big future a head of you.
🕊Arise and shine is moving forward. Arise and shine is beyond what you see.
Sometimes, you may be seeking God and you think that you are stagnant. As if you are heading no where, but today I want to tell you that God is a rewarder of those who diligently seek Him. Don't give up, He is faithful. The bible says that He who began a good work in you will accomplish it till that day!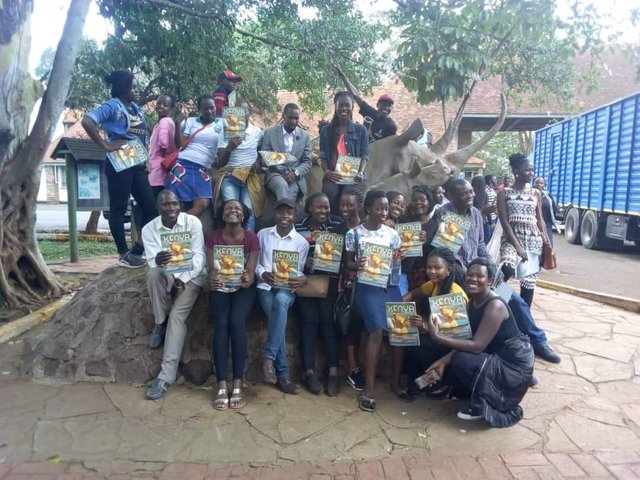 REMEMBER, SALVATION IS PERSONAL. BEHOLD JESUS COMES BACK SOON!
Posted using Partiko Android