MEETUP| Celebrating the first Anniversary of SteemChurch
Hi Christian Family of the Church of Steem / @steemchurch
10 / December / 2018, One year after the creation of this prestigious community by @sirknight, a group of new steemians were encouraged to hold a small meeting to celebrate the First Anniversary of SteemChurch.
I confess that at the beginning of this proposal I refused to consider that there are many parishioners who have been traversed with a lot of sadness, and I am even fighting for my mother's illness myself.
However my Mother told me that we should celebrate the good times of life and more when it comes to the things of Christianity.
We cry with those who cry but we also laugh with those who laugh. Many of the people who accompany me in the work of steemchurch, today smile for the help they get from the Church.
They wanted to emigrate and leave Venezuela for mega inflation, however, I presented them with an opportunity to achieve financial freedom in the Steem ecosystem, especially with steemchurch.
This encouraged me to spend a different day and celebrate family, life, the love of God.
It was a simple meeting, they left their jobs but we had a great time. If there is something that I would like to change in the world, it is the sorrows for the Joys.
Look here at this magical moment:
---
---

Today we name all parishioners who actively participate in SteemChurch, their trajectories, their dreams and those who participated in the contest. In fact, as promised, we placed the winning logo of the contest, made by @kristal01, who won this honor, 5 Steem, plus a special visit from @Sniffnscurry.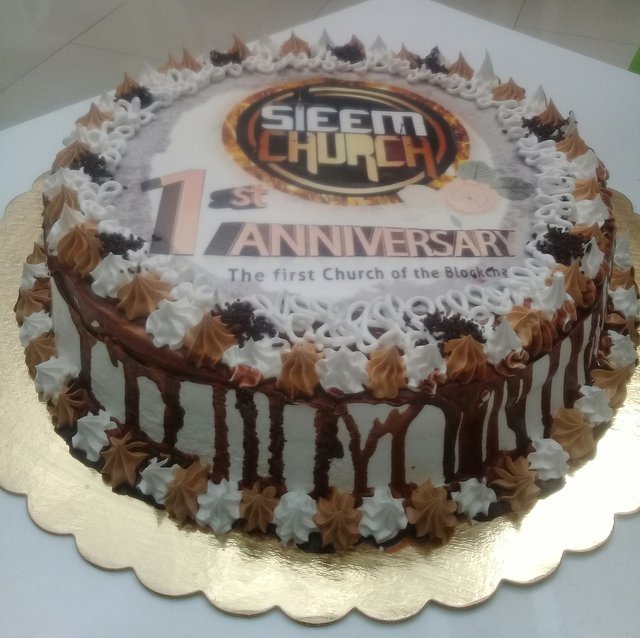 Thanks @kristal01
---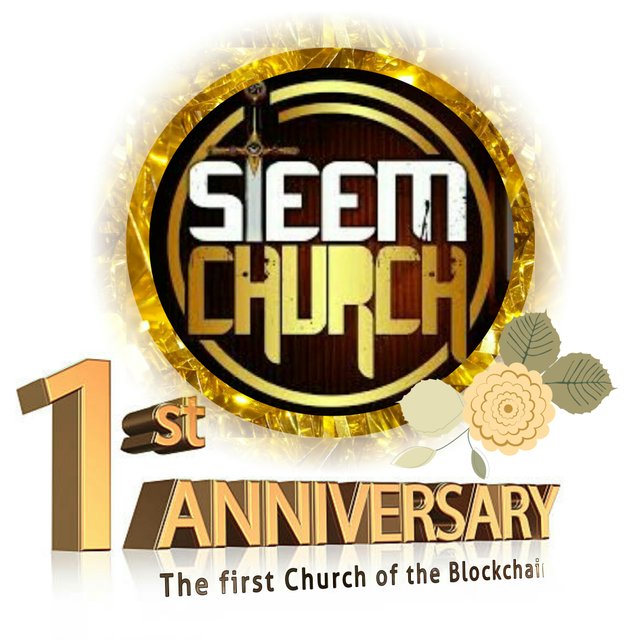 ---
---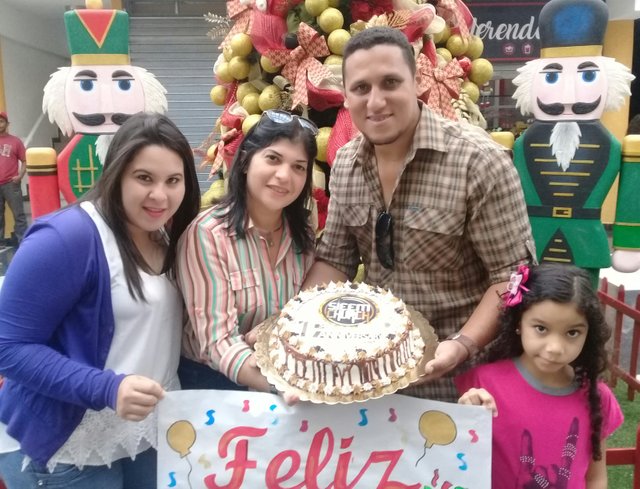 ---
---
This billboard was made by a girl for steemchurch, great gesture.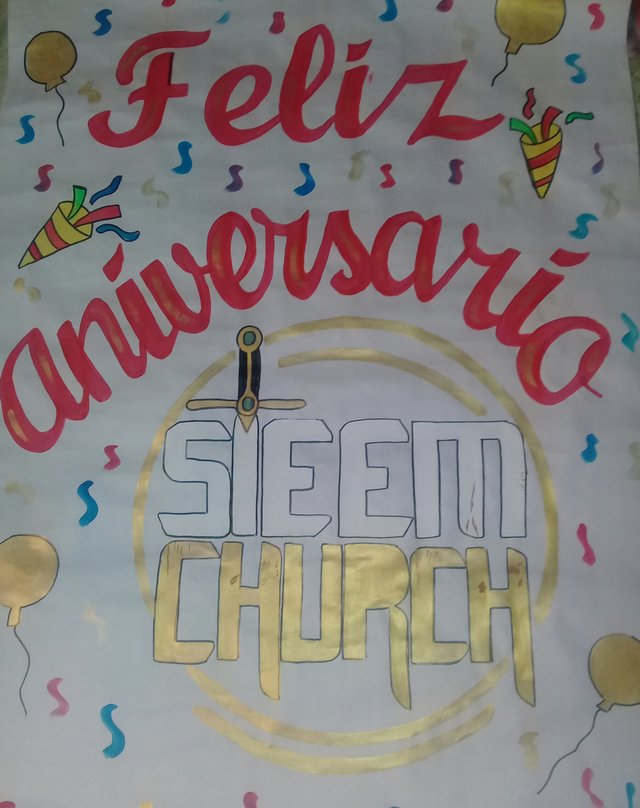 Thanks girl Leanny for this gift.
Large humans, we must imitate children more, put aside evil and selfishness and serve God with simplicity and love as did the greatest man in the universe: Jesus Christ.
---
---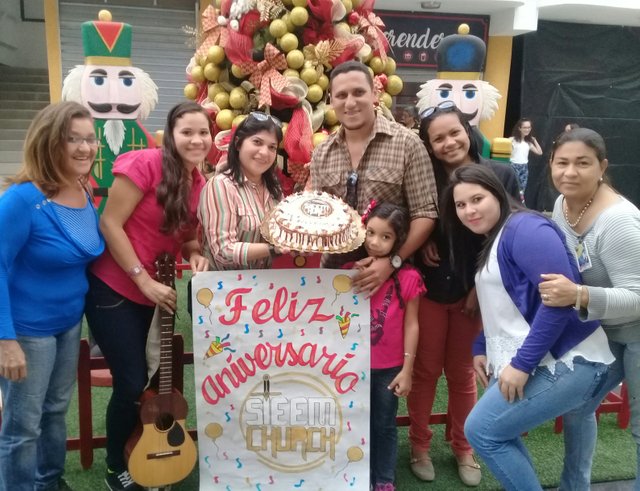 ---
---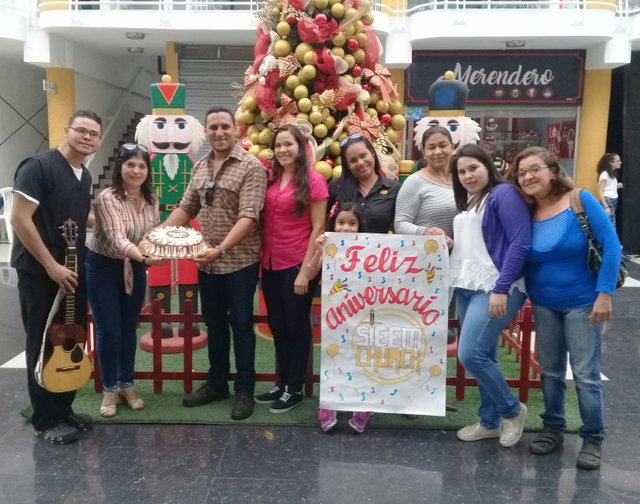 ---
---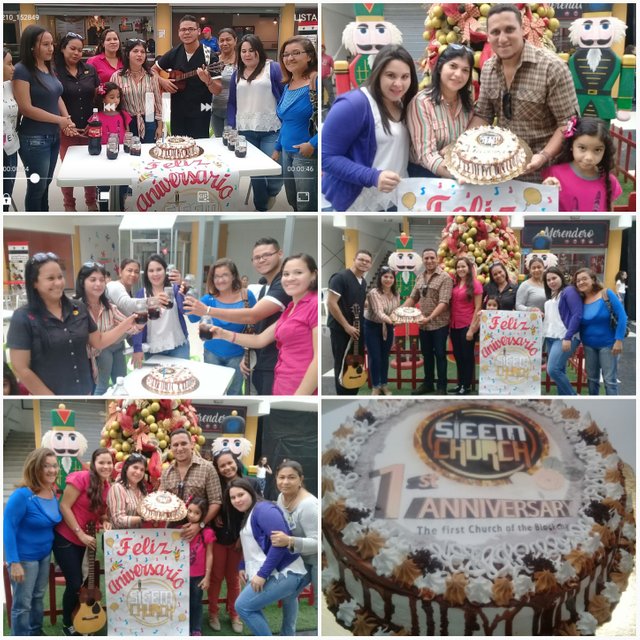 Thanks new steemians
Thanks:
@ammarn
@lorennys
@marisolana
@syramma
@naty16
@emily28
@nashilda17
@riveradc
@zulysb
@eumelisb
@fiorella1
Thank you dear brothers of SteemChurch.
Today we say thanks to Mr. Caballero for being an instrument of God to create SteemChurch, thanks to all the parishioners of the different parishes that have been sheltered by this Church and, that day by day show that the Gospel is not for profit, but to celebrate God's salvation and share it in the world.


Today we also invite all the Apostles, wherever they may be, to return home.
SteemChurch will be bigger when on each continent there is a physical headquarters that has support from heaven and also enough Steem Power to fund evangelistic crusades, feed hunger, and save lives around the globe.
For now there are 3 parishes (@sc-n @sc-v, @sc-g, a @farms and @reliquary that is in charge of recording the Bible in the Blockchain).
---
Therefore, keep your eyes on Jesus and fight for Freedom.
Today we say from the chain of blocks for the world: Happy Anniversary SteemChurch, Long life.
Our website: www.steemchurch.net