Don't look at the obstacles, see the opportunities
¿Por qué permite Dios las tribulaciones? Son muchos los motivos, pero pueden resumirse en una sola palabra: beneficios. Él ve los beneficios.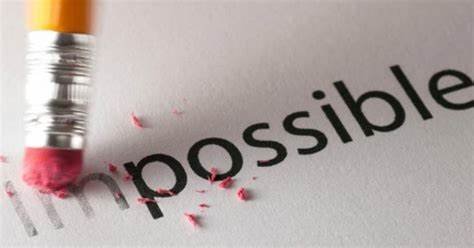 ---
Trials and tribulations strengthen and shape our character. They make us better people and better Christians.
If you ever find that the trials, tribulations, and difficulties you face are so intense that you cannot bear them, you will always be present your faith, and do not forget that the Lord is greater than all your problems. Hold your faith, and commend Him.
I can do everything in Christ who strengthens me. Philippians 4:13
If God is working in your life in order to cultivate in you a certain quality that only he can see, the process may take a while. A piece of charcoal does not become a diamond overnight; the same goes for us.
When you think you've reached the limit of your strength and can't go any further, hold on a little longer. Patience is often the key that opens the door to the chamber of God's blessings.
... Tribulation produces patience; and patience, try; and the trial, hope. Romans 5:3-4
Difficulties enrich us. They take us from the plane of superficial daily life and the hustle and bustle of modern life to the deeper spiritual dimension. Likewise, by perceiving divine power and seeing God bring us forward in difficult situations, our faith and hope that He will watch over us whatever the tempests that come before us.
For our current difficulties are small and will not last long. However, they give us a glory that will last forever and is of much more weight than difficulties! 2 Corinthians 4:17
Leave your comments on this Reflection...
---