SteemChurch - He seeks me, wants to walk by my side, I want to learn to find him in my life
He seeks me, wants to walk by my side, I want to learn to find him in my life
I keep stopping in what is not right. I do not see the saving hand of God. I can not distinguish the words that heal me. I do not realize his love of predilection. He loves me. He comes to find me on the road. He comes to meet me when I least expect it.
I think everything is lost. I get discouraged and let the sadness overwhelm me. I want to see Jesus coming to look for me. His love for me moves me. He looks for me. You want to walk by my side. I want to learn to find him in my life.
In the middle of my path. He goes with me. It does not leave me alone. It puts me in the middle of life. That way of walking next to me excites me. Do not forget me. Go find me. That encourages me.
He does it with me. He does it with the one who moves away from Him. He goes to his life. On your way, to your routine. It breaks in the middle of the sacredness of its steps. On that path I want my heart to burn. And the only way is that it be in God
On the way his strength inflames me in the love of God. The Holy Spirit works miracles. I can not believe in his power. I have become accustomed to controlling my life. I believe in what I see and I doubt what I do not see.
I feel that my strength helps me to walk and I do not believe so much in the power of the Holy Spirit that transforms my whole being and inflames my soul. It makes me burn in the strength of God. That supernatural power exceeds all my expectations. God loves me more than I imagine.
God loves me above all my fears and sorrows. Believe in me much more than I believe. Believe in the hidden power of my gestures and in the strength of my words and deeds. Jesus believes in me and makes my heart burn. With his words, with his presence.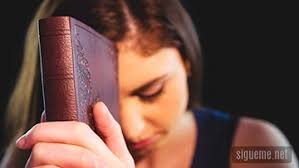 What do I do in the middle of my life to meet Jesus and let his love inflame my spirit? I need to leave me time to walk by his side. Time to travel the road. That's why I like the image of the road.
Jesus who walks by my side. I invest my time and my life walking by his side. Listening to his Word that, like a double-edged sword, pierces my heart and fills me with its fire. I do not want to distract myself. I do not want to be blocked in my sorrows.
Jesus comes to me to change my path, to live differently. With another look. With another way of understanding things.
Does my heart burn when listening to Jesus? I would like to always live that passion. Live in love, passionate about Jesus. Life takes me. The world is stronger. And I cool easily. I let the important thing in my way pass to the background. I am full of things and empty of God. My heart does not burn, it does not move, it does not get excited.
I would like to live like this forever. In love with the God of my life. He who walks by my side and deciphers my doubts with me.
There are people determined to open their eyes and understand. They tell me in many ways, sometimes not in the best way. I know that I can only come to understand when God is in my soul. It is not the result of my effort. It does not depend on how many times I want to see it. It is a grace, a gift.