Create Steem Account And Earn CryptoCurrency For Blogging Immediately
Create Steem Account And Earn CryptoCurrency For Blogging Immediately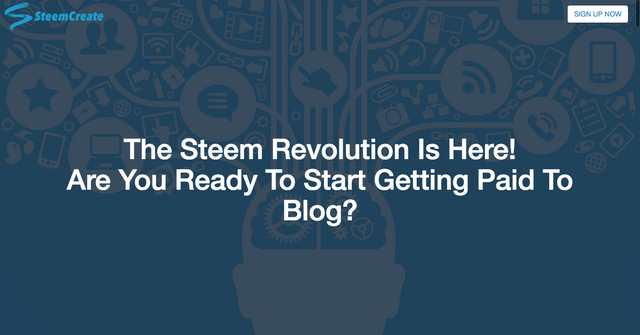 ---
SteemCreate
SteemCreate is a website where users are able to create a Steem account immediately using a credit card or Bitcoin. The payment verification and account creation process takes about 10 seconds at most.
Have you ever wanted to earn money online working from home? Perhaps you have been hearing about Bitcoin or Ethereum on the news or on your favorite television shows. (Recently, The Big Bang Theory had a show where the main characters were trying to track down some long lost Bitcoin)
Whatever the reason may be, Steem is here to enable you to get paid for your creative energy and powers of curation! Since you are a social media guru you will have no problem creating content that viewers from all around the globe will reward with Steem cryptocurrency!
With SteemCreate you can skip the lines and the identity verification process and join the revolution today!
Do not be left behind while all of your friends continue to get rich with cryptocurrencies such as Steem, Bitcoin or Ethereum. Join the gold rush and start earning from home right now!
---