CONTEST! The Steem Creators Conference Ticket + Accomodation Giveaway! | Introduction
You have a date in Toronto this September 5-8 and you can´t miss it.

---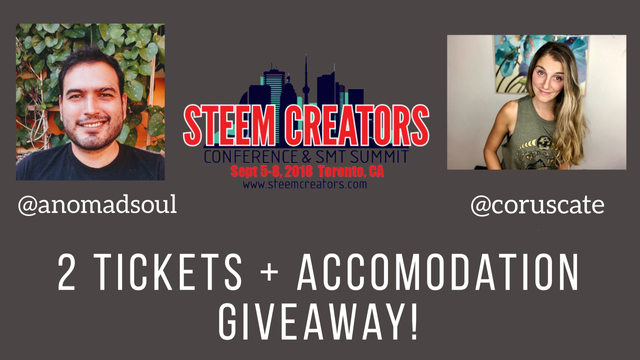 I mean, there is no excuse to not attend, I´ll tell you why.

---
@coruscate
and I will give the winner of this contest a Double Ticket for the Conference AND will cover some of the accomodation expenses. This means that if you win you only need to worry about the plane tickets and to deal with the boss about those days off from work.
---
The best part? You can take your partner or a friend to this amazing event!
Hey Eric, what do I have to do to win this double ticket?

---
Well, first of all you have to know what the Steem Creators Conference is about, it´s not like we are giving a ticket to someone who´s not familiar with the event! So, wait no more and go read my small introduction post or you can go directly to the website www.steemcreators.com and get in line the programm and see what´s the deal with this interesting and full of Steemians event.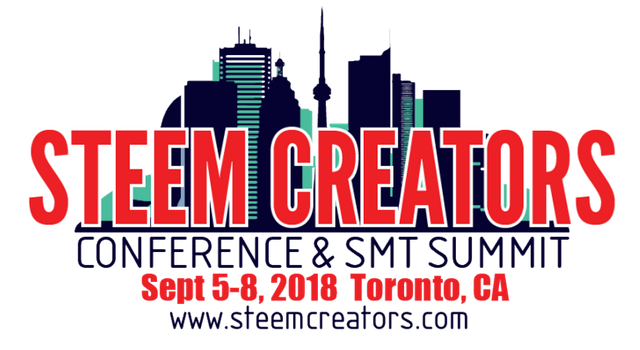 Are you familiar with the event yet? Perfect, now for...
General Info

---
This will be a fun contest so forget about your serious hat and put on your kid´s costume... we are taking you on a treasure hunt!
You will have to follow each step in @coruscate´s post The Steem Creators Ticket + Accomodation Giveaway and, after you find out the title, the subject of the post and the tags, you will have to make a post. This post will be your entry for the contest.
Rules

---
1 - All the entries must fulfill all the requirements specified in the treasure hunt. Any post that doesn´t have the correct title, subject or tags will not be eligible to win.
2- Only one post per person.
3 - You have until August 29th at 21:00 PST to submit your entry.
4 - You have to Resteem this post. I´m not keen on asking people to RS my posts but we really want a lot of people joining this contest. If we have a lot of entries we might be able to give out another double ticket so please, RS this post.
Disclaimer

---
This contest is an idea by @coruscate and @anomadsoul and we are organizing it because we want to see you there, not because someone asked us to do it.