Steem Crypto Challenge Month #5 - My Bitcoin Love & Experience of 3 years
Hello Steemians
When we talk about cryptocurrency then the first name that comes in mind is Bitcoin. We can not deny the fact that despite having thousands of altcoins, Bitcoin is still the king of the crypto market and has a dominance of over 60% that clearly makes it the king of crypto.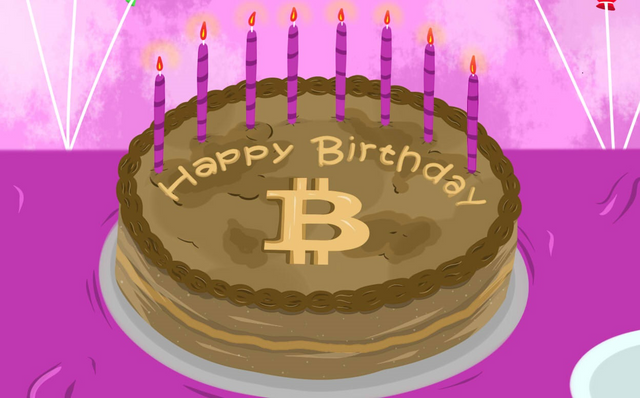 When and how did I find out about Bitcoin?
I got to know about bitcoin in 2016 through one of my friends and at that time bitcoin price was not even 1000 USD. I remember that in Indian currency its price was 45000 INR approx and since this was completely new things for me so I did not [ay much attention to it. My friend had purchased 2 bitcoin at that time with the value of approx 90k INR. It was just a one-time discussion and then we did not about this topic for more than 6 months. Later I bought bitcoin when it was more than 7 lack in the year 2017 and because I was new in this so I was trading with emotion. There was news that it will hit 25k USD so I purchase almost 0.5 Bitcoin at a higher price but the market got crashed and my invested money was in loss.
I always believe that unless I don't sell what I purchase then I am not in the loss so I am still holding and because of this I entered crypto with more dedication and it helped me a lot to learn and understand how it works. I even purchase some alts like ETH, XRP, etc to balance my portfolio.
Any interesting things that have happened to you to do with Bitcoin.
As I mentioned that Bitcoin was my first investment but later I also entered in altcoins in the first quarter of 2018. Although my portfolio was balanced and I was in a win-win situation but I was spending more about crypto and blockchain. During my study, I got to know about steem in June 2018 and this concept looks interesting to me. I registered myself and after a waiting period of almost 2 weeks, I got my steemit account ready.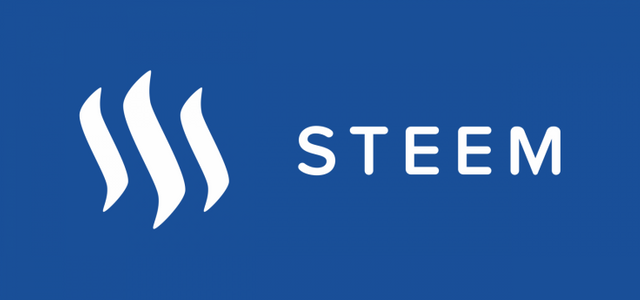 This is certainly an interesting thing that happened to me because if I would not have purchased bitcoin then for sure I never been part of steem. I admit that buying bitcoin was the biggest reason for me to have myself in the steem platform and things have gone to the next level after joining steem.
How has Bitcoin changed your life.
I was a traditional investor and used to invest in instruments like Fixed Depostis, Bonds, and Gold, etc but after bitcoin, I got to know this segment where I can earn more if I take more risk. I know that in crypto there is no easy money but if its done with proper planning and patience then it reduces the amount of risk in long term. So far I have been successful.
My way of investment has been changed and now I get more returns on investment.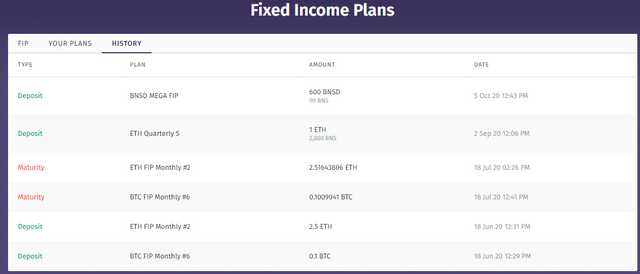 How you invest in Bitcoin and your experience with trading it.
I always believe in the long term and never invest for few days so since the beginning my goal was for a minimum of 5 years that is until 2022 and thereafter I will review it again.
I have gone to the next level with my bitcoin investment as I invest daily through SIP (Systematic Investment Plan) and also through the Fixed Income plan that works like a fixed deposit.
My DAILY SIP in Bitcoin
I have started my SIP in bitcoin this year in April month and daily I buy BTC for 1 USD and it set up for the next 10 years. I believe in BTC and in the next 10 years, it will make things amazing. Here I share some snapshot-
This product is known as Bitdroplet in India and I have opted to buy 1$ daily. There are options to select a high amount and buying frequency of daily, weekly, and monthly so I think daily is a better option.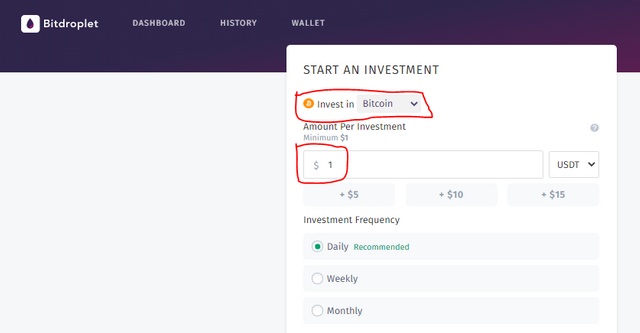 Here is the portfolio that is moving upward and from July month onwards BTC price is also going up which is making my portfolio more valuable. SIP is always profitable because it does buy on the different price levels and in long run, it accumulates a good amount.

I receive this notification after the purchase so I have a track of daily buy for my bitcoin.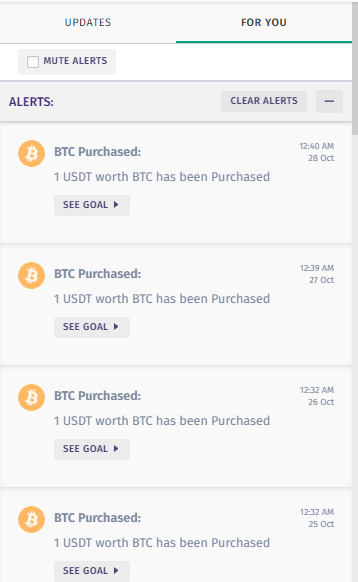 Will Bitcoin always be the dominant cryptocurrency?
Since the time I am in the crypto space, I have seen bitcoin a dominant and I see that there is nothing that can beat it for at least the next 10-15 years. There is a huge number of investors who only believe in bitcoin and that is a big reason for the dominance of bitcoin. Although its difficult to say that bitcoin will always be the dominant cryptocurrency because we can't predict the future.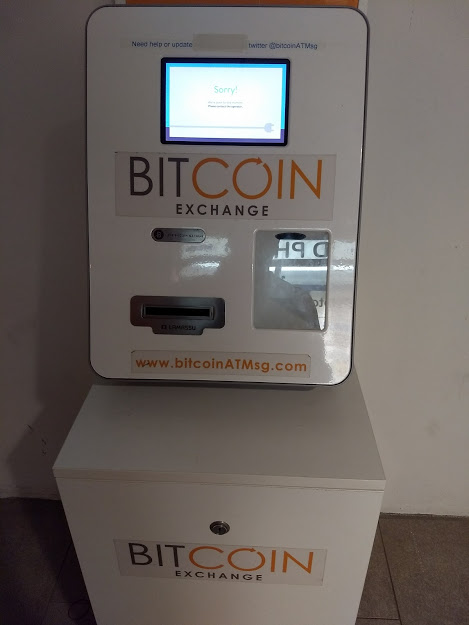 How and when will Bitcoin reach the mass population.
Today I was going through an update by one of the Indian crypto exchanges named Zebpay and their userbase is tripled in the period of 6 months after the ban removal by the court in India. This is a clear indication that the country is growing with crypto involvement and this type of growth is happening with every Indian exchange. Interesting thing is that women are also taking part that is another plus. India is a big country and if even 5% of people enter crypto in the next 5 years then its a sign of leading to mass adoption. India has got affordable internet and the highest rate of users switching to smartphones so this is an opportunity for crypto exchanges to make them enter this segment.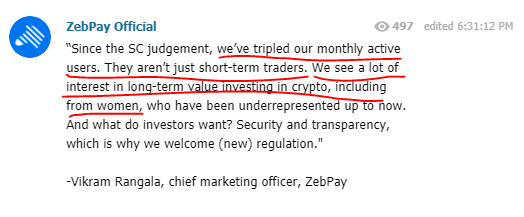 This is a global increase in exchange volume and it shows that 2020 has been a great year for crypto worldwide.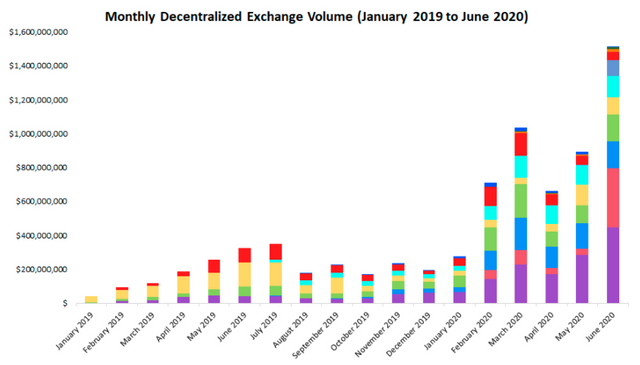 Few countries have ATM installed already and they have the option to make payment as well using bitcoin but the number of such countries is small but if we get more countries to get the same trend then we can see the mass adoption for sure. Big countries like India and China etc are not supporting it on the forum and I see it as a hurdle but hope things will improve soon.
---
I have seen Bitcoin ATM in Singapore and even I transacted there to buy Bitcoin using SGD fiat. I hope to see the same happening in India and many more countries and I am very much confident that it will bring mass adoption if it happens.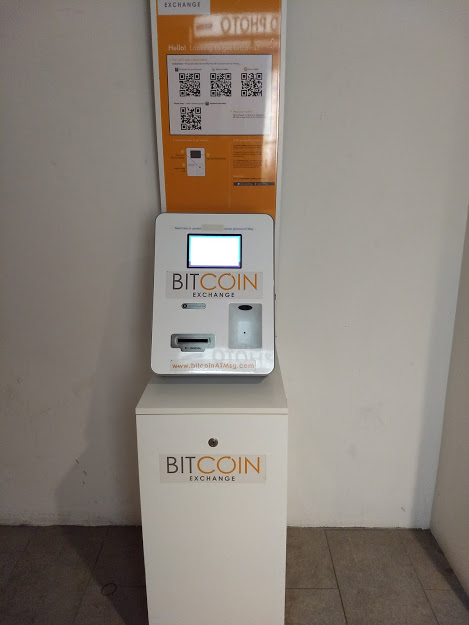 ---
Conclusion
Some people think that bitcoin can anyone rich over the night. This is not true and I suggest such people to do the research and enter thereafter. I have seen an all-time high of 19k USD and even the lowest of less than 1k $ s I know that bitcoin price can go to ay range depending upon market sentiments but still one needs to have patience and a long term goal to earn. This is important that the bitcoin price is highly volatile so it must keep in mind while investing. But I see it as a positive thing and I have made good money many times because of this. Overall I am a big-time bitcoin fan and even a long-term investor.
My BTC Price Prediction-
The price of Bitcoin (BTC) will be 13766.50 USD
The post is published with "100% Power Up"