[Diving into DeFi] Comparision between Defi with stable coin
Recently, a lot of defi are coming. Among them, I introduce Defi that can be used with only stable coins. Here are some of the things I have used.
The stable coin keeps following the price of $1. There are many ways to keep the price of one dollar. Usually, stablecoins make $1 as collateral for backup assets. Defi with stable coin (USDT, USDC, USDJ) is recommended for these people.
I don't want to worry about raising and lowering coins.
Hopefully there is less volatility.
I wish I could earn more than the bank interest.
I want to focus on my work.
Before you join Defi with stable coin. You should check four things.
Is interest paid as a governance coin? Or is it given as a stable coin? If you receive it as a governance coin (sun, box), the rate of return will change as its value rises and falls.
Is there enough liquidity? If you buy a stablecoin with insufficient liquidity, you can lose money when you cash it out later. Be careful.
Who runs it? Can the stablecoins they issue hold a dollar? You should also check.
How about the fee? Is it high? If you use Ethereum defi, you have to pay a lot of transaction fee.
1. SUN mining with USDJ (APY 50.05%)
https://sun.io/#/sun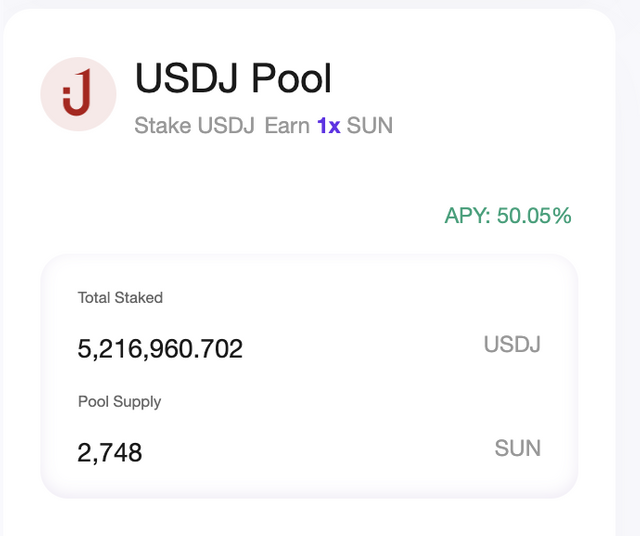 2. mstable, musd<->usdc (APY 14.62%)
https://mstable.org/earn


3. Defibox, usdt<->usn (APY 13.99%)
https://dapp.defibox.io/market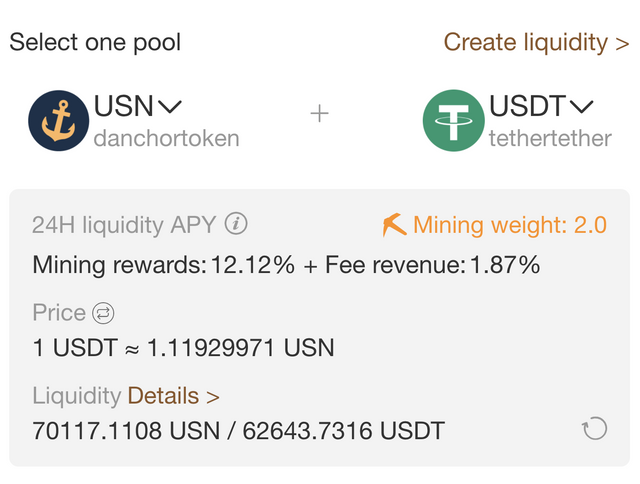 4. EOSDT (APY 12.84%)
https://eosdt.com/staking/ko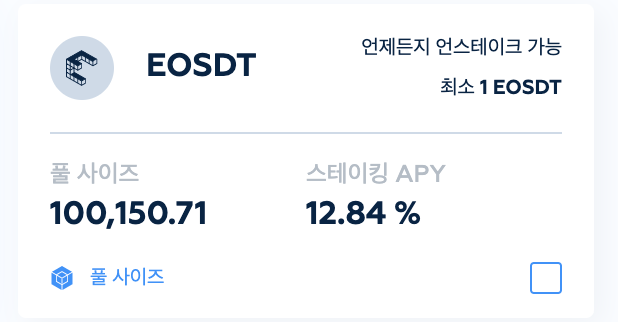 5.SUN mining with USDT ( APY 11.71%)
https://sun.io/#/sun