Steemitblog Week #1 Challenge: How can we get businesses to accept STEEM as payment?
This is my entry
Steemitblog Challenge #1 (September 28th - October 4th). My country is #bangladesh #steemcryptochallenge

★Question: What makes you like the cryptocurrency most and how do you use it?
Answer:
My favorite crypto-currency is Steem. Because the first crypto-currency journey in my life started with Steemit and so far I am limited to that.And I'm trying to use Steem in my daily life. And I have decided that in the next few days I will organize a very big Steem Promotion in my district. And I decided to spend 500-1000 Steem. And I am going to do something that no one has done before for Steemit promotion, I will bring you many big surprises in the coming months, through which Steemit will spread very fast in all countries of the world including my country. And that's why I decided to open Community. Through which the work of steemit promotion in all countries will be much faster. I started all my work.I will complete the work, I will highlight all the issues to the community very soon.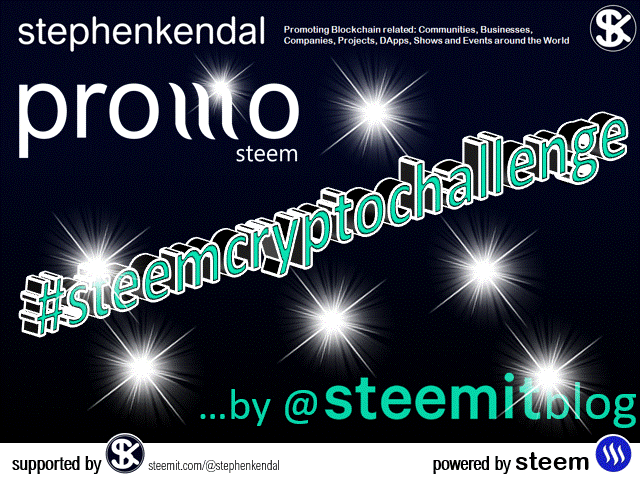 Source
★Question:When did you learn about cryptocurrency and how long have you held it?
Answer: I joined Steemit and found out about Crypto-currency through some friends. And I'm still active with Steemit and Steem Crypto-currency and will continue to be so in the future.
★Question:Which platform you like to trade cryptocurrency?
Answer:I am new to the world of internet, so it has not been possible to do any treading with any crypto-currency so far. However, I purchased 400 Steem for the 1st October #Spud4steem competition. And I want to start trading with Steem in the future.
★Question:What changes does cryptocurrency bring to your life?
Answer: I can't say right now what will change crypto-currency in my life. But Steem has brought a lot of changes in me and my life and I am hopeful that it will in the future too. Because Steemit is the most reliable site in crypto-currency where you or I can easily use your skills to do something very good. Although there has been no change in my life so far, the future will come if I can do quality work according to my skills. Success will come.
★Question:How can we get businesses to accept cryptocurrency as payment? Share stories about how you have made payment via cryptocurrency.?
Answer: We can use Crypto-currency in our daily life and business if we want. Since crypto-currency is a digital medium. That's why we can easily use Crypto-currency in business. It has many advantages and disadvantages. Therefore, considering all the factors, it is possible to use Crypto-currency.
Cryptocurrencies are just lines of computer code that have financial value. That line of code is created by electricity and high-performance computers. Cryptocurrency is also known as digital currency. Either way, it is a meaning of the digital public that is conceived by mathematical calculations and operated by millions of computer users whose name is 'mining'.Physically, you can exchange crypto for cash though there is nothing to keep
The word 'crypto' comes from cryptography, used to secure a transaction in a security process that sends a line of code to a purchase. Cryptography controls the creation of new 'coins', the term used to describe a certain amount of code. There are literally hundreds of coins now; Only a handful have the potential to become a sustainable investment.The government has no control over the creation of cryptocurrencies, which initially made them so popular. Most cryptocurrencies market caps start with the mind, which means that their production will decrease in a short period of time, ideally, creating no valuable value in the future.Scams are also very real in the world of cryptocurrency. Ethical and conscious investors can somehow be harmed by bribes of hundreds or thousands of dollars.