Steem Crypto Challenge Month : Guess The Bitcoin Price Bonus Contest - Winners Announcement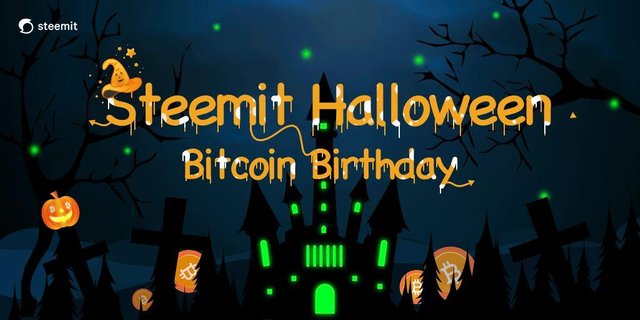 We are delighted that so many people enjoyed the Guess the Bitcoin Price Bonus Contest this week.
Well over one hundred people entered this add-on to the regular Steem Crypto Challenge.
Bitcoin has had another good week to celebrate the 12th anniversary of its whitepaper.
The final price of BTC at 15:00 UTC on Saturday, October 31st was 13809.09 USD.
Congratulations to the five people who guessed closest to that price.
---
---
Guess the Bitcoin Price


The price of Bitcoin, taken from Poloniex.com, at 15:00 UTC on Saturday, October 31st was 13809.09 USD.

The people with the five nearest price guesses were...
---
Each of these five winners will be receiving a 75% upvote from @steemcurator02 (4M SP). This will be increased to 85% for those posts set to Power Up 100% (assuming the account is not powering down at the same time).
---
---
Remember the main I Love Bitcoin challenge still has another day to run. So get writing now for a chance to win some big upvotes from @steemcurator01...
---
We hope you found this extra Guess the BTC Price bonus contest good fun.
Our first Crypto Challenge Month comes to an end tomorrow.
Don't worry crypto fans we have another brand new contest coming up in the next few days.
Keep tuning in to @steemitblog for more details...
Thank you,
The Steemit Team
---
---
Notes from the Community...


Steem Power Up Day - November 1st


@kiwiscanfly's SPUD event is now upon us. Power Up, Power Up!
The prizes on offer this month are even more impressive...
---
---
Security, Scammers and Phishing Attacks


Unfortunately there has been another wave of Phishing Attacks over the past few days.
In the latest attack hijacked accounts are placing comments on posts promising 350 STEEM from an airdrop if you click on a link. That link will lead to your account being compromised and your funds stolen.
Country Representative @rishabh99946 is among those who have put out very useful warning posts about this...
If you are unfortunate enough to fall victim to this sort of attack, please read this post from Top 20 witness @justyy about what to do to recover your account...
Before that it would be useful for everyone to read this post from Country Rep @sapwood about changing recovery accounts...
---
Needless to say, the Engineering Team are continuing their work investigating ways to defend against these sorts of attacks.
---
---
Contests, Contests, Contests


Contests are growing by the day on Steem.
@rishabh99946 is doing a great job maintaining a list of all the current contests around the blockchain.
If you know of any contests not on his list, add a comment to his latest post...
---
---
PLEASE DO NOT PUT ANY DIARY GAME LINKS IN THE COMMENTS ON THIS POST. COMMENTS THAT ARE NOT RELATED TO THIS POST MAY BE DOWNVOTED TO MOVE THEM BELOW MORE RELEVANT COMMENTS.


THANK YOU
---