Steem Proposals. New feature: passing/insufficient votes
Just a few minutes ago rolled out a new update for Steem Proposals. Divided proposals into two categories: passing and insufficient votes.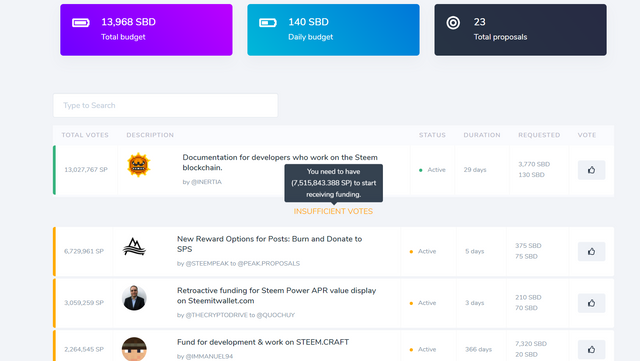 The primary reason to do this because people are really confused of what this returning proposal means and its purpose. So instead of explaining people all the technical aspect, it makes a lot more sense to show which proposals have enough votes to receive funding and which if them need some more.
See, I still think the system is a bit confusing to understand intuitively for a person outside of Steem and blockchain ecosystem but I'll do my best to eliminate this fear and deliver the best user experience possible.
You can still approve or remove your vote by clicking on INSUFFICIENT VOTES label, as well as read some details on what it is and how it works.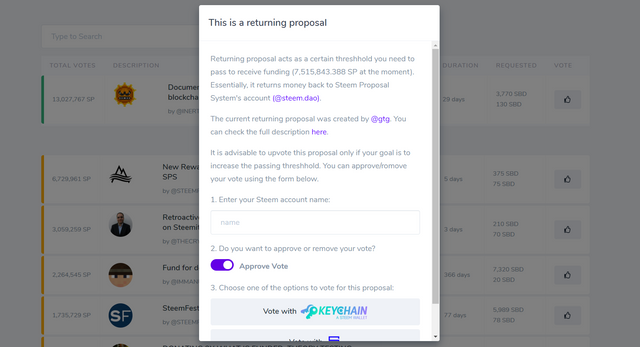 I also highlighted proposals cards with their respective color (passing/insufficient votes) to make a distinction more clear.
There's also a minor routing change that will allow to add more pages and news announcements for Steem Proposals System. The first one is that you can vote for proposal I recently put out to continue developing cool features for you. Here's a sample: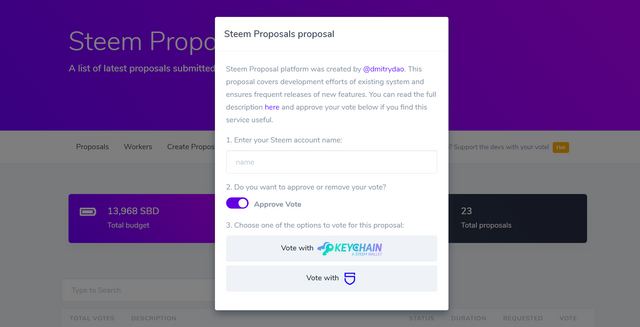 Extra thanks for everybody who has already voted for me. Sometimes it can be really tough, so your support keep me going. I appreciate this. As far as the product development, I will continue to release new features even prior to getting any votes.
---