Steem Sincerity Lab
I've been trying to work out how to fund the Sincerity project, and had an idea...
I'm offering a paid service where you buy tokens to analyse the active Steem accounts data using a convenient browser based interface.
I plan to document it over the next few weeks, but wanted to put it out for anyone who is comfortable with undocumented software ;) People used to analysing data should find it fairly self-explanatory, but here are a few examples of what you can do with it.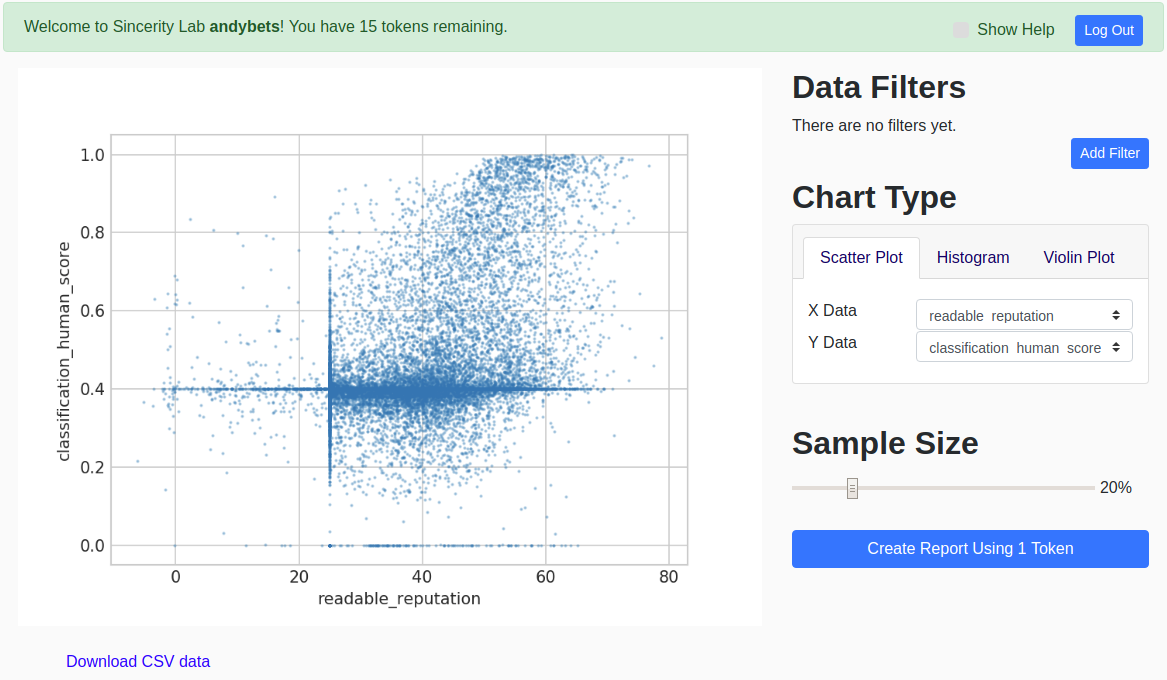 The above shows a scatter chart illustrating the relationship between the reputations of accounts and their Sincerity classifications.


This shows how much active accounts created more than a year ago currently have invested. It uses a log scale to show the distribution more clearly. The way you read it is as follows: 4 = 10000 vests (~5 SP), 5 = 100000 vests (~50 SP), 6 = 1000000 vests (~500 SP), etc. - so basically it's the number of zeros after a 1.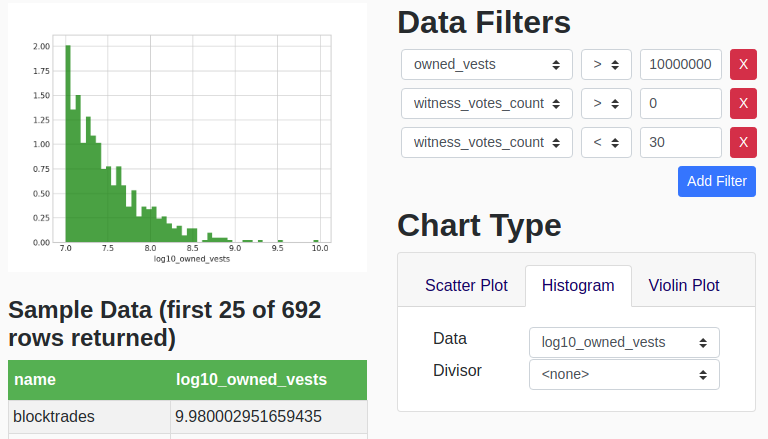 If you're looking for whale accounts to support your witness, you can use several filters to find the information you're looking for, and can then export it to a spreadsheet.
Creating reports costs tokens, and these are paid for in SBDs. 1 SBD currently buys 100 tokens.
I hope to make many improvements over time, but any feedback on what's here so far would be great!
https://steem-sincerity.dapptools.info/lab
---

To get started quickly you can use our 10000 token demo account.
username: demo
password: demo