Fundition is just beginning
Hello Dear Community,
If you have been following our work, you should be aware how Fundition has kept growing and continues to do so. But some of you maybe did not had this chance, so here we wanted to come up with one fresh summary of what Fundition has done up to now. The content can be little long, but we promise that you will feel the butterflies in your stomach while you read this post. Because what we achieved all together is fascinating. So Explore why!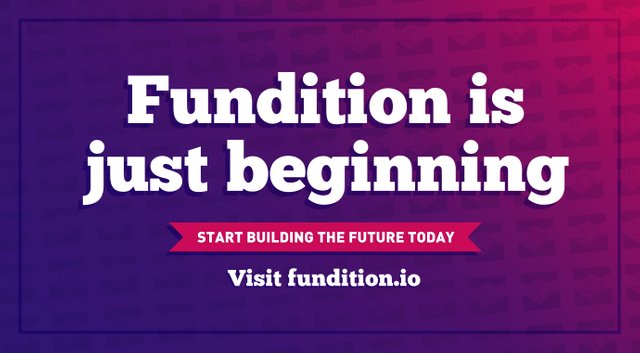 - The idea behind Fundition
2018 will be an unforgettable year for Fundition team, because it was the launching year of the Platform itself. Seeing many projects with great aim, not getting the needed funds on our ecosystem is disappointing. This situation lit our bulb, to come up with an idea to make a change - with Fundition. Where the crowd could help different causes that, with their main goal being that of accomplishing impactful deeds.
Talking about the team - it was made up by brave heart steemians, coming up together working on this idea, agreeing to work voluntarily and build up this platform, by putting a lot of hard effort into making it happen and maintaining as a profesional service.
On Fundition the project Founders can pitch their projects, so Backers can make donations for different fundraisers. Fundition.io was launched on 13th April 2018, with the objective of providing people around the world with an effective method of crowdfunding.
Being based on the Steem Blockchain allows it to function without interference, without restrictions, at a global level. Our core belief is that the world won't be changed, won't be improved, won't be fixed by governments or corporations, but by each and every one of us working to make a difference in any small way, every day. Fundition was set up to help those people, to bring them together and provide them with the tools they need to accomplish their goals. Somehow this idea without a mission, just a vision and long-term plan stayed only an idea. But we had this vision from the beginning, that motivated us to get to work, to get it done, to give it shape and form, and even now that it exists, that vision of a tomorrow that we can be proud of is keeping us excited to work on the project day after day!
- Our mission and vision
Giving a way to accomplish project that will change the world or make it a little bit better
We want to see the world a better place, so every beginning has to start somewhere, right? Fundition is a place where you can start building the future, today! Even we cannot change the world by ourselves. We all have troubles in our lives that keep us from achieving that dream of a brighter future for all. But what we could do is to make a contribution to that future, to that dream, no matter. So with Fundition we can be make a great impact on many different issues. Moreover we decided to focus on the categories of charity, innovation, education and our ecosystem, the Steem Blockchain.
The platform welcomes all those who have a project, a plan, or simply the initiative to enact change at a local or global scale. If you need people to help you with your cause, you can find them through Fundition. If you need more exposure for your cause, Fundition can spread your message. And most importantly, if you need financial resources to help you bring your plans to life, Fundition is ready to help fund your project to the best of its ability.
Here are our official statements too:
Mission Statement
Develop an ecosystem favorable to creativity, entrepreneurship and collaboration
To be a solution for the crowdfunding industry compared with other existing platforms, by being faster, without fees and more widely usable for everyone without any restrictions by using Steem blockchain technology, with a totally decentralized ecosystem.
Vision Statement
To connect all people anywhere, freely, instantly with a pioneering technology for a better world.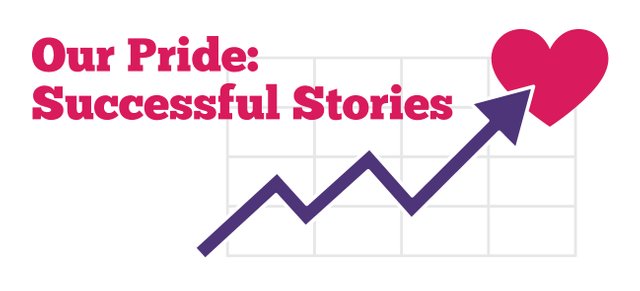 - Our Pride : Successful Stories
Successful stories on Fundition show that we are really working toward our vision. On the website there are many ongoing projects that are fundraising and the Founders are giving updates constantly, which results in interactions with Fundition that are increasing day by day. Apart from the many ongoing projects, there is a category we take pride in, which keeps us motivated to do the hard work - they are the Successful Projects which are Funded 100%. There are many world-changing projects that achieved their goal with funds. So The Founders are already enacting change!
Here are a few examples:

Our previous Successful projects:
So why don't you Start building the future, today .. on Fundition ?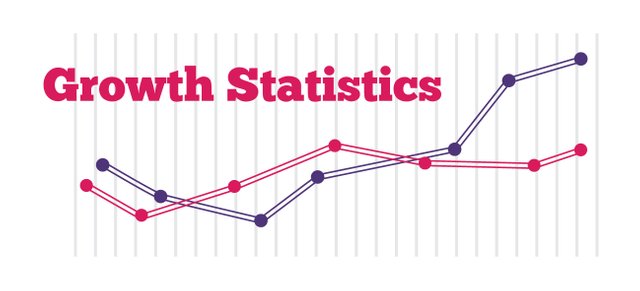 - Growth Statistics
Statistics is what measures the growth of a project, so let's talk statistically about the Fundition.io platform. The community of Fundition is growing thanks to the great effort of all those involved and engaging with the project. Since the website first launched, there have been more than 70.000 unique visitors , and a daily maximum visit per unique person hit 1414, while the average daily visit exceed 600. With this evaluation Alexa shows our Global Rank at 982.811 , but this number has to go down and down - and we will do it , we are sure about it :). Guess why? Many gamification methods will come online soon, boosting our Social Media presence, that will increase the community of Fundition. All this was achieved in only in five months of operation! Think of what we can achieve in a year. In five years. In a decade.
During this five month of our platform, the number of total projects that were created exceeds 350 and Fundition accepted total of 222 projects. Accepted projects are all based on categories of Innovation, Charity, Education and Art, mostly - because this is how great impact is achieved. With the increasing number of projects, our motivation is constantly increasing as well, because it's heartwarming to see so many of them getting the support they deserve!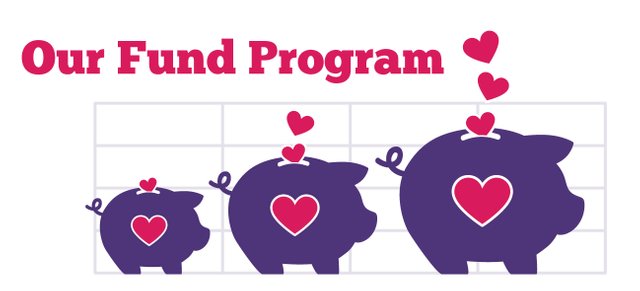 - Our Fund Program
Unlike other crowdfunding platforms that function by collecting a singular sum of money, Fundition works through an ongoing system of funding. That system is tied to the Steem Blockchain, ensuring complete and total transparency, and functions thanks to its near instant transfer and voting system, that allows continuous funding of a project on a weekly basis. This way campaigns are encouraged to post frequent updates about their progress, thus keeping engaged with its supporters and gaining momentum constantly throughout its existence. Backers also have the ability to directly transfer funds to the projects they support, in the form of Steem and SBD, the tokens that power this Blockchain, and most of other big cryptocurrencies.
We encourage our Founders to keep clear and achievable goals for each step of their campaign, as Fundition allows them to set intermediary stages for funding up until they reach their final goal. Regardless if they reach that goal, any monetary gain raised through the platform is attributed to the campaign, via the Steem Blockchain. Fundition keeps no percentage of the earnings for itself, instead it uses what Steem Power has been delegated to it, by our generous benefactors, to fund the campaigns directly.
Since Fundition started, more than 300 campaigns have been created on it, that have received over 1700 upvotes from Fundition. Each of vote has a monetary value attached to it, totaling approximately 30.000 Steem tokens, which represent an average 28% of the total amount raised by our Founders on our platform.
Alongside these votes, the campaigns have benefited from the support of over 13000 backers from all over the world, each of them either pitching in financially through Steem/SBD, through upvotes, or by helping directly. That is the power of crowdfunding through the blockchain. We are also making an effort to expand the visibility of the wonderful campaigns on Fundition through various forms on social media. We have already exceeded 8000 followers on social media, and we are expanding our efforts to make sure that everyone that can help these campaigns will know of their existence.
Fund program statistics
With our Fund program, or let's say Heartpower (voting power) we are able to support many of this heart-warming projects. We gladly support any project that has been approved by our Audition team, following the given guidelines. Here are the statistics of our contributions to project development. In our Fund Program we focus on great projects only, so our SP has been used for great deeds already and number of deeds is growing.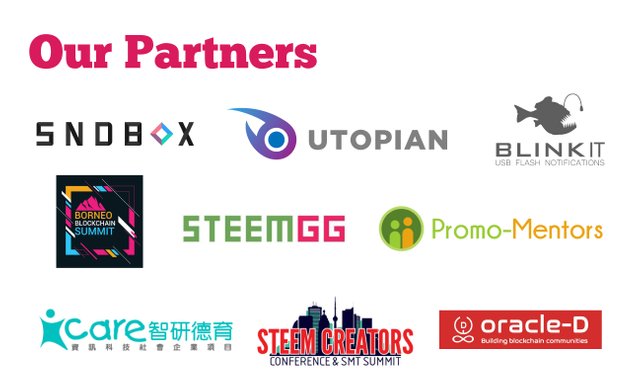 - Our Partners
They say that union makes strength. So we followed what they say and came up with some great partnerships working toward the vision of making great impact not only in the Steem Blockchain, but all around!
Many different projects have contacted us and proposed Partnership offers, reminding us of how we were sending offers to some projects to collaborate and grow up all together in the beginning. So during those few months that have passed since we were established, we partnered up with various organizations throughout the world.
Currently among our partners you can find @utopian-io , @oracle-d , @sndbox , @promo-mentors , @quasar , @blinkit , iCare.world , @steemgg , Borneo Blockchain Summit , Liberty Festival . @steemcreators , @steemtruck and many more to come. The most important partnerships will be with Girls Coding Kosova, MakerSpace for collaborating in the future developments of the project.
Fundition is here to stay and will strive as best it can to enable everyone around the world to bring about a brighter future. We won't have a better tomorrow unless we start working on it today, and every day from now on. And remember, you can be part of this as well.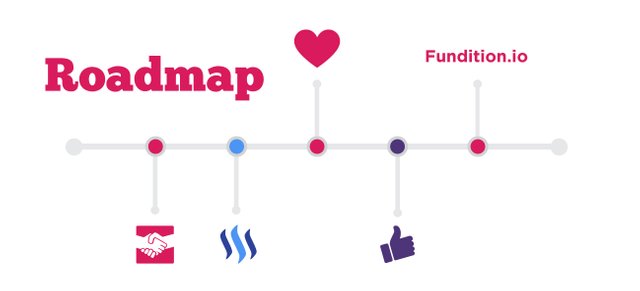 - Development of Fundition
Prepare the competitiveness of tomorrow
Having a roadmap and a clear vision, most importantly a team that will stay behind the vision team-working can be enough to push one project to new heights and make it a brand. Fundition's team consists of multi-skilled and international members, team-working systematically. Developing the Fundition based on the roadmap and not missing a single given permission on the roadmap is another successful story of Fundition itself.
You can see our Roadmap here and you can compare everything with our Timeline which is publicly saved on blockchain with our Steemit Blog or on Steemprojects Timeline

Q1 2018
February 2018
Fundition is founded
Project architecture development
March 2018
The Fundition platform is announced on Steem
First commercial video of Fundition association is published
Q2 2018
April 2018
Fundition.io about webpage goes public
Fundition Purplepaper Public Announcement
May 2018
Fundition Public Beta Test
Test & Optimization
UX-Survey
Localization
June 2018
Fundition.io goes public
Q3 2018
Aug 2018
Fundition Community offline event
Sep 2018
Desktop & Mobile app development for Android & iOS
Q4 2018
Oct 2018
Test & Optimization
Dec 2018
Release of mobiles Apps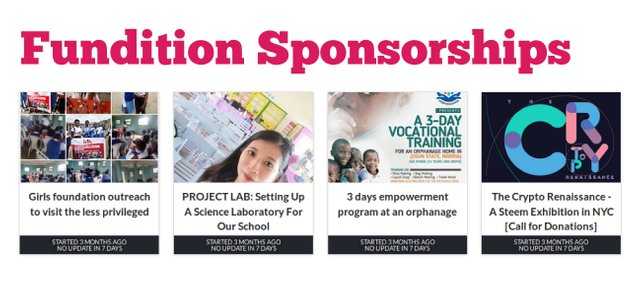 - Fundition Sponsorships
Rather than being simply a Crowdfunding platform, helping some meaningful projects by being a sponsor is also what we have done so far. And we are looking forward for initiatives that aim to spread the awareness about the Blockchain and Steem with different conferences, seminars, webinars and so on.
Previous Sponsorships:
Vietnam Steemit Meetup
Our Vietnam Ambassador held a Vietnam Steemit Meeting with the help of Fundition Donations!
Liberty Today Festival
It was a Festival held in Croatia where Fundition Team came together for the first time outside the virtual world, empowering Fundition and sharing the Steem Blockchain.
@Sndbox - Crypto Renaissance Exhibition
Sndbox held a Renaissance Exhibition in New York with the help of Fundition.
Steemcreators a Conference about Steem Creators and SMT Summit that will be held on Toronto,Canada on 5th to 7th 2018. Fundition will be one of the projects that will be presented there, follow for more on @steemcreators!
Ongoing projects
SteemFest 2018 Travel Reimbursement
@t-r-f is open for funding on Fundition, one part of the SteemFest event!
Oracle-D Conferences
The @oracle-d trip for finding new investments for Steem Blockchain and promote Fundition.
Utopian and SteemSTEM Meetup
@Utopian-io together with @steemstem will meet in Italy with the help of Fundition!
Let us know if you have such a initiative, if you want our Sponsorship you can get in touch with any of our team members!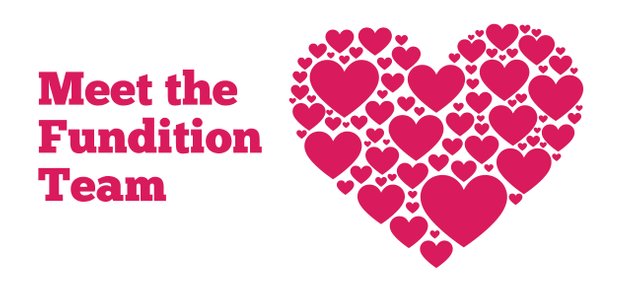 - Fundition Team
As a startup, working in a virtual world requires time and belief. But once you believe in the vision, nobody can stop you. Behind Fundition there are brave-heart members, which learn by experience and by action, ending up with clear tasks and roles:
@hightouch the Founder and CTO
@enisshkurti the Operations Manager
@goyard the Support Manager
@miemie the HRM Director
@free999enigma the Partnership Manager
@pennsif the Founder Supporter
@burakakdogan the Community Manager
@scottcbusiness the Social Media Expert
@camiloferrua the Designer
And our amazing advisor @ekitcho!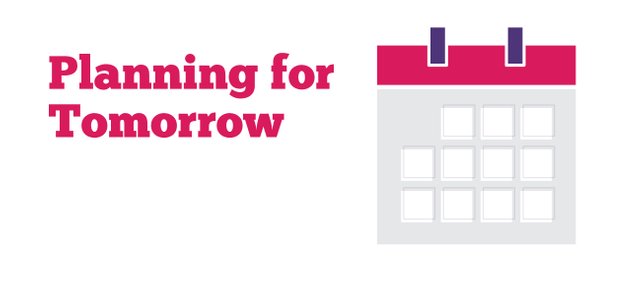 - Roadmap
New Investors
Registered Organization
Missing feature and improvement
Mobile Applications for both IOS/Android
ICO of Heart Token
Fundition SMT - The Heart Token
Backing with Heart Token
Announcement of the future features
Leading crowdfunding platform on blockchain
- Tour around Balkans and Evolution of the internalization
After the event in Croatia, members of Fundition had a tour around of Balkans, seeking the best place when it comes to rules and regulations about crypto, to be able to continue our future plans and operations, that you can see in our roadmap. During this two weeks around Balkans there were many opportunities to meet people from different organizations, explaining our Futuristic goals and vision. Traveling non-stop, 13 days - 14 different places was tiring though, but we recommend to everyone to visit Balkans!
This is how we plan to advance Fundition!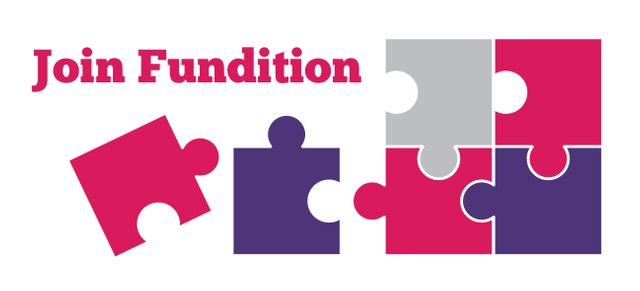 - Fundition on Media
Media coverage is considered a success story for an organization. We had a chance to be in some media many times, when partnering with Utopian. And some unknown sources presented Fundition in some blockchain related websites, so we appreciate them. We got into the Croatian media, when we took the stage at the Liberty Festival. Also during our stay in Croatia we gave an interview to a person that will create a documentary and will share it on Cryptoinsider.
- Our Social Media
According to Seth Godin, the best way to help your audience through your content is to create an atmosphere and culture of caring.
Seth Godin a godfather of modern marketing
So we work constantly on our Branding, this is how we came up with Our unique rule on the Social Media - "Different messages to different audiences". This is our way of creating a culture of caring for our community. If you have not seen that, follow, like and subscribe us on our Social Media !
We have a Marketing strategy focusing on Steemit users and people that know the blockchain, and later on the whole globe will hear about Fundition. We won't stop until we reach everyone , because we are here to stay, for a long-term commitment to our Founders, to the Backers, and to a shining future :)