7 Day RPC Node Monitoring Report
Just a quick update to let any developers know that I've added a 7 day summary to the RPC monitor.
As it becomes more challenging to run a full RPC node, some server admins may choose to disable certain plugins such as that for account histories (which uses a lot of RAM). This simple report hopefully shows some useful information about which nodes offer the APIs you need, and how reliable they are.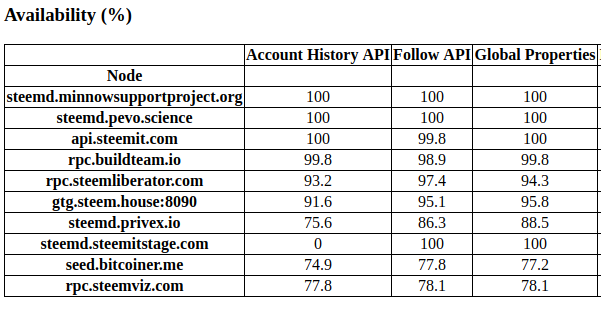 http://steemreports.com/steem-rpc-monitor-week/
---
If you run a public RPC node and would like it listed here and on our 12 hour monitor, please let us know.