Biggest Spammers Report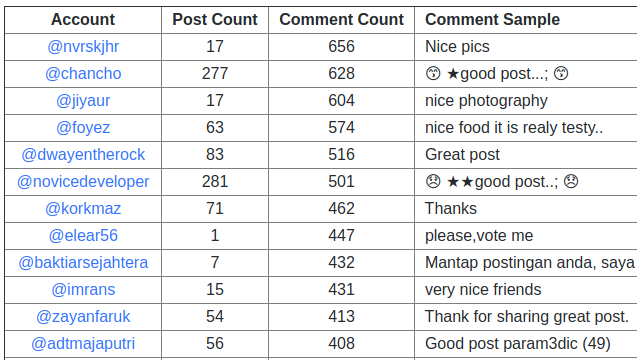 http://www.steemreports.com/sincerity-biggest-spammers/
Here's a user friendly view of the Sincerity API's Biggest Spammers list.
It focuses mostly on comment spam and the list is autoupdated with the accounts with maximum spammer scores, and sorted by the number of comments made in the last calculation period (currently 14 days).
---
This is generated by a machine learning algorithm, which may produce a few 'false positives' where non-spammer accounts are detected as spammers. If you find any such accounts, I'd be pleased if you comment about it, as it will help me improve the spam classification algorithm.