Project Sincerity Reports/Tools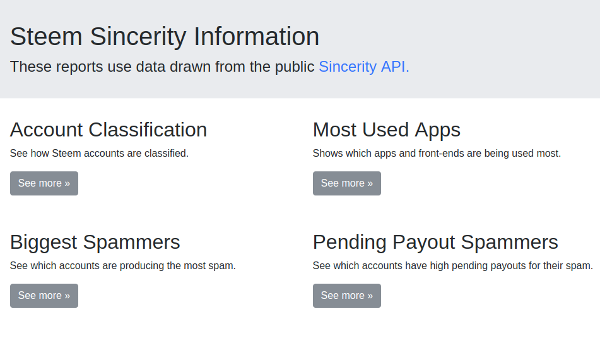 http://steemreports.com/sincerity/
Here is a new page showing various views of the Sincerity API data.
This is mainly reporting about spam and account classification, but there is also a report showing which Steem apps and clients are currently being used most for posting and commenting.
I expect there will be at least a few more tools here in the coming weeks.