Quick Account Information Page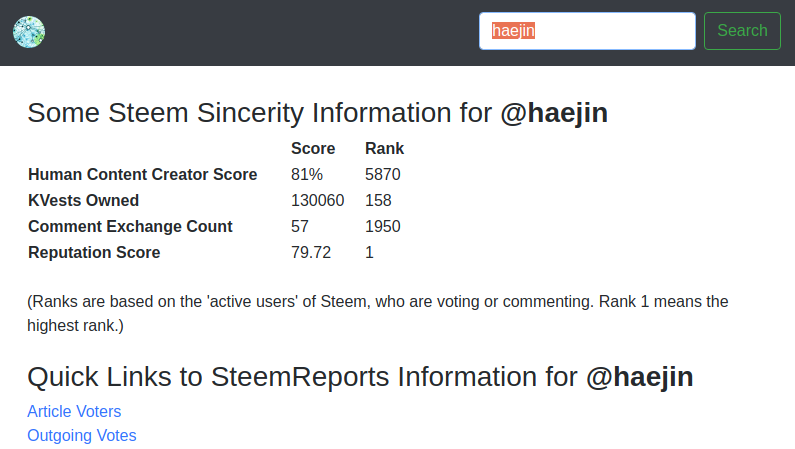 http://www.steemreports.com
@transisto suggested it would make it more convenient to use SteemReports if you could enter a Steem account name only once, and then have a list of links to take you to the different reports more quickly.
I've added this, and included a few other bits of data from my Sincerity project that you might find useful.
Human Content Creator Score
The probability (according to my machine learning algorithm) that this account is operated by a human, and not a spammer.
KVests Owned
The amount the account has invested in the platform.
Comment Exchange Count
The number of replies the account has made in response to replies to their comments.
Reputation Score
You know this one, for what it's worth these days ;)
---
You use the new function from the search box on the front page, and several other pages.