Daily Steem Dollar Price Update: Up 19% Today, Nice Bull Flag Formation
Hey there Steemians, what a day it was for Steem Dollar and particularly Steem. I will write a separate post on Steem later on. But the Steem Dollar was up 31% at most but fell back a bit but still closed 19% up. Not a bad day for sure. Here is the daily chart: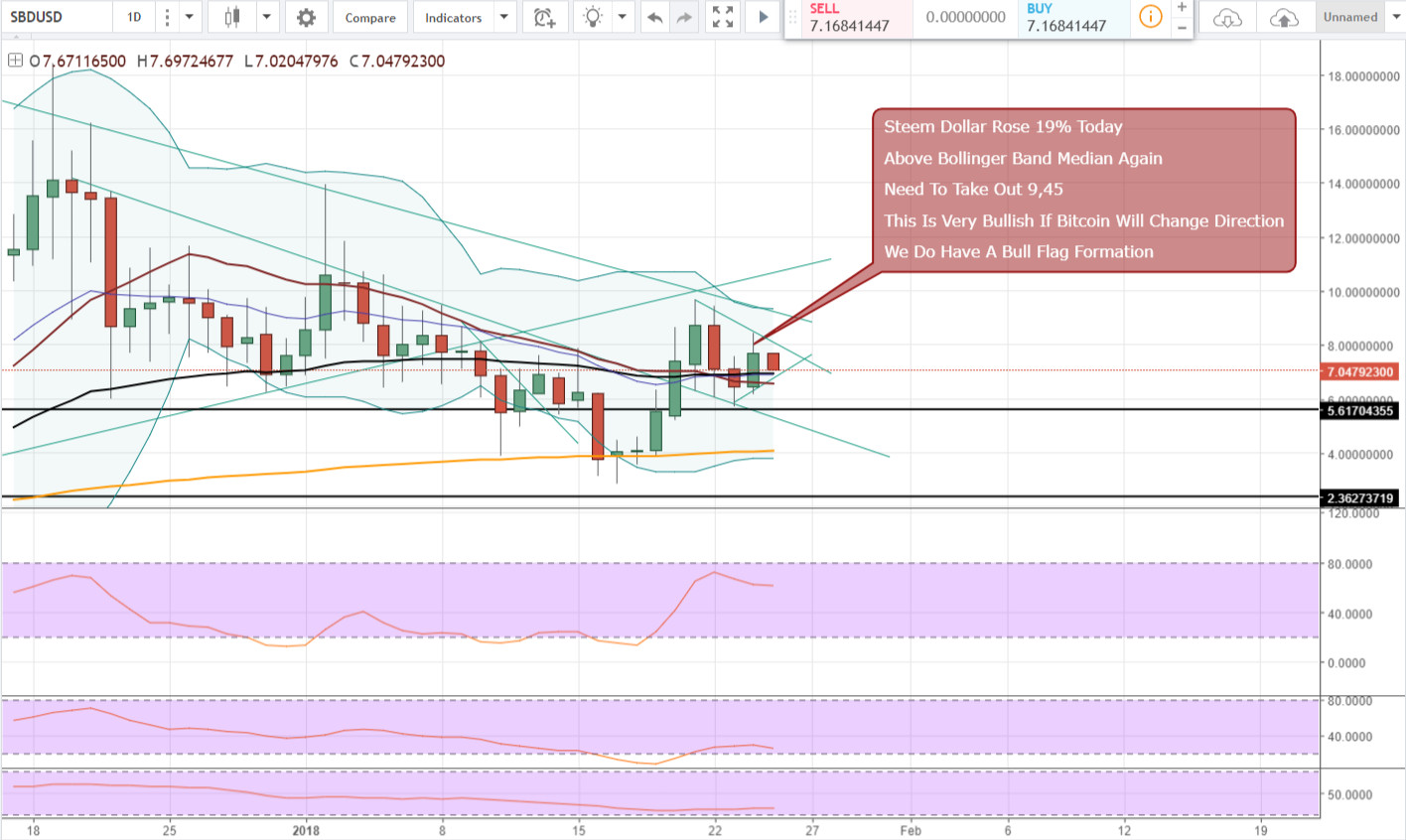 Comment: We are now clearly above the bollinger band median and also the 50 day moving average. Another positive thing today was that the volume was very high so that should bode well for the near term.
Now, we also noticed that Bitcoin turned around today and hopefully will charge higher in the near future. If that will occur, that will definately help the Steem Dollar.
However, be prepared for a breather tomorrow (Thursday) since we got such a nice move today.
If you look at the chart you can see that we are right now inside a nice bull flag formation and if we can get a daily close above 8,00 that would be the breakout we are looking for. Then 9,45 is the next target which is also the latest peak.
Happy Steeming!