The Innocence of a Child.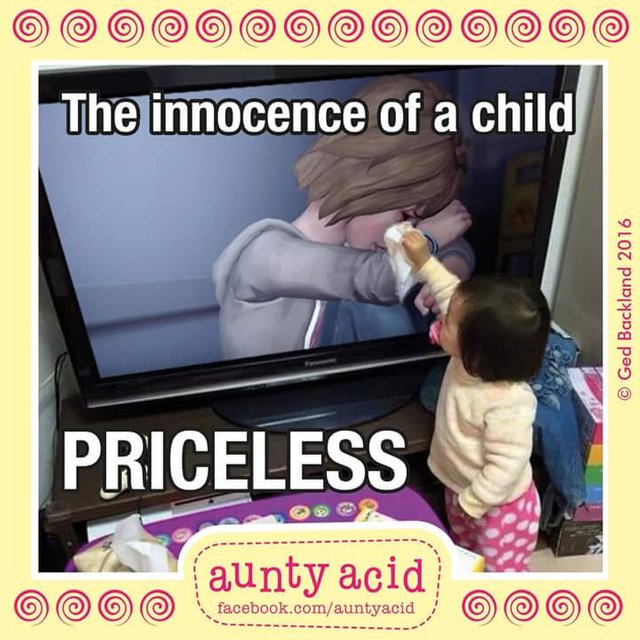 " And said, Very I say unto you, Except ye be converted, and become as little children, ye shall not enter into the kingdom of heaven" (Matthew 18:3 KJV).
The above picture and scripture lend credence to the depth of the innocence of a child. Today, I happened to board the same tricycle with a nursing mother who had her child backed. Only my body was present in the tricycle as all my concentration was on how I could catch up with a customer who has been waiting for me for over three hours, no thanks to the FCT Abuja (Nyanaya/Karu) evening bad traffic. It took the soft touch of this innocent child for me to regain my conciousness and that saved me from not going beyond where I was meant to alight. Based on this, I just want to say these few things about a child.
-- A child is an epitome of innocence. The room for dent of any form is entirely absent in a child. He habours no grudge; he forgives easily and does not discriminate.
-- A child is pure in heart, little wonder our Lord Jesus Christ stated that being like a child is a criterion for going to heaven.
-- A child is humble and loving. He is always quick to apologise whenever he offends one.
-- Lastly, a child is fearless and adventurous. Perhaps that's why he sometimes engages in certain exercises that are harmful.
Indeed, we have a lot to learn from children, so let's love and care for them. Thanks for reading.
THE REASON I DIDN'T REFERENCE THE IMAGE I USED IN THIS POST IS BECAUSE I DON'T KNOW HOW TO DO SO. PLEASE DO WELL TO GUIDE ME IN THAT REGARD, THANKS ONCE AGAIN.