Learning German from DuoLingo: Day 53 (Plus a TED talk on learning languages)
Today was day 53 in my initiative to learn to read the German language by using the DuoLingo Android application and web site. I had some time to kill in a doctors' office waiting room, so I made some good headway today. Here's a short description of what I remember in the last 4 days (days 50 through 53). Scroll to the bottom for a TED talk by Lýdia Machová.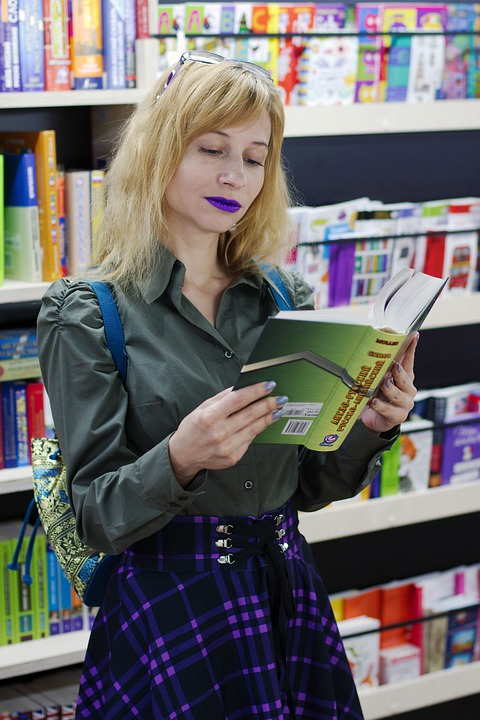 Pixabay license: source
Day 50: Surprisingly, I managed to come in 2nd place in the Amethyst league and advanced to the Pearl league. I worked on a combination of lessons in the "Negatives" category and practice exercises when I needed to replenish my "hearts". I also used my in-game "crystals" to buy lessons on "Idioms". Negatives include words like the following:
---
| German | English | Comments / Examples |
| --- | --- | --- |
| nicht | not | which I have seen many times before |
| kein / keine | no | i.e. Das ist keine Katze == "That is no cat" or "That is not a cat". |
| niemals | never | Sie trinkt niemals Wasser == "She never drinks water" |
| niemand, keiner | nobody | kiener spielt == "Nobody plays" |
| nichts | nothing | I'm having a real hard time with this pronunciation. Feels like a tongue twister. |
| jemand | someone/somebody, anyone/anybody | Jemand hat etwas == "Somebody has something" |
Day 51: Continued working on Negatives and practice exercises, and also the idioms. I haven't memorized any idioms yet. I must say that I had a great deal of trouble with the "Negatives" category, and managed to run out of hearts several times before completing the lessons on day 52. On the plus side, this forced me to do more practice exercises in order to replenish my hearts. Here are some idioms that I saved.
| German | English |
| --- | --- |
| Auch ein blindes Huhn findet mal ein Korn | Every dog has its day (Literal: Even a blind hen sometimes finds a seed) |
| Halt die Ohren steif | Chin up |
| Aus den Augen, aus dem Sinn | Out of sight out of mind |
| Die Feder ist mächtiger als das Schwert | The pen is mightier than the sword |
| Lachen ist die beste Medizin | Laughter is the best medicine |
| Deutsche Sprache, schwere Sprache | German is hard (German language, heavy language) |
| Ende gut, alles gut | All's well that ends well |
Day 52: Completed the "Negatives" category and began the "Adverbs" category. I noticed today that two new categories - "Places 1" and "Stuff" - are now unlocked, so I assume that happened on day 52. I also read a story and completed numerous practice exercises. Here are some of the adverbs from the "Tips" section:
| German | English | Example or comments |
| --- | --- | --- |
| gern | like | Ich schwimme gern == "I like to swim", Iche lese nicht gern die Bücher == "I don't like to read the books" |
| zu | too | Ich esse zu viel == "I eat too much" |
| schon | already | (not schön == "beautiful") |
Day 53: As noted above, I had a half hour of extra practice time in a doctor's office waiting room today, so I was able to complete a number of practice exercises and advance to level 2 in Adverbs. I also read another one of the stories, this one was titled, "Was war das" (What was that), and it told the story of a man who heard an unexpected sound late at night. Here are some words or phrases from an "Adverbs" lesson:
| German | English |
| --- | --- |
| wieder | again |
| maybe | vielleicht |
| Er ist alleine | He is alone |
| really | wirklich |
| auch | also |
| nur | only |
| Ich komme wieder | I am coming back |
| heiße | hot (new meaning. heiße previously meant "called") |
| zusammen | together |
| Es ist vielleicht ein Bär | It might be a bear |
| Sie sind zusammen | They are together |
| Du bist nicht dran | It is not your turn |
| Sie sind dran | It is their turn |
At this point, my ongoing challenge of memorizing the gender of nouns is continuing, although I am starting to get better at some of them. I have also encountered new challenges around the order of words, because modifiers don't always arrive in the same parts of sentences as in English.
Here are my numbers at present:
Hearts: 5
Streak: 53
XP today: 201
Crowns: 93
Total XP: 9244
League: Pearl
Place in league: 1
XP in league: 498
Followers: 4
Words learned: 340 in app, 388 on web site
Coincidentally, here is a TED talk I came across today.
Lýdia Machová is a self-described polyglot who says she learns a new language every two years, and knew 8 of them when the talk was given (it was posted in January, 2019). In the talk, she describes what she learned by talking to a number of other polyglots about their learning techniques. In all, she gives four primary tips:
Find a learning technique that brings enjoyment.
Find an effective method for building long-term memory.
Create a system that fits in your lifestyle.
Be patient. Learn in small chunks every day in a way that you enjoy.
She also describes two methods that other polyglots have used to learn 10 or 11 languages. One person begins by learning some phrases from travel-guides, and immediately starts having conversations with people who speak the language fluently. She says that person doesn't mind making as many as 200 mistakes per day when first learning a new language.
A second person learned Russian by friending large numbers of Russian speakers in Skype and than launching conversations with pairs of people where he would initiate a conversation with one and then paste replies from one person into a chat window for the second, and vice versa.
The interesting thing about both of these people is they had foreign language classes in school, but didn't succeed very well. It wasn't until they started using their own methods that they managed to learn 10 or more languages fluently.
Machová said that her own technique for learning German involved watching German language episodes of her favorite show, Friends. By the 2nd or 3rd season, she said she was able to begin understanding the language.
After watching that talk, I'm thinking I might join the DuoLingo lessons for French, too, since I had 4 years of French language classes in high school (although I now remember very little).
No new special characters in today's post, so the full table (so far) look like this:
| Key press | character |
| --- | --- |
| ALT-0196 | Ä |
| ALT-0214 | Ö |
| ALT-0223 | ß |
| ALT-0228 | ä |
| ALT-0246 | ö |
| ALT-0252 | ü |
If you want to learn a foreign language (or Klingon or High Valyrian), my recommendation for DuoLingo continues to be "thumbs up".