Learning German from DuoLingo: Day 55
Today was day 55 in my ongoing effort at learning to read the German language through use of the DuoLingo application and web site. The remainder of this post will discuss my activities during the last two days.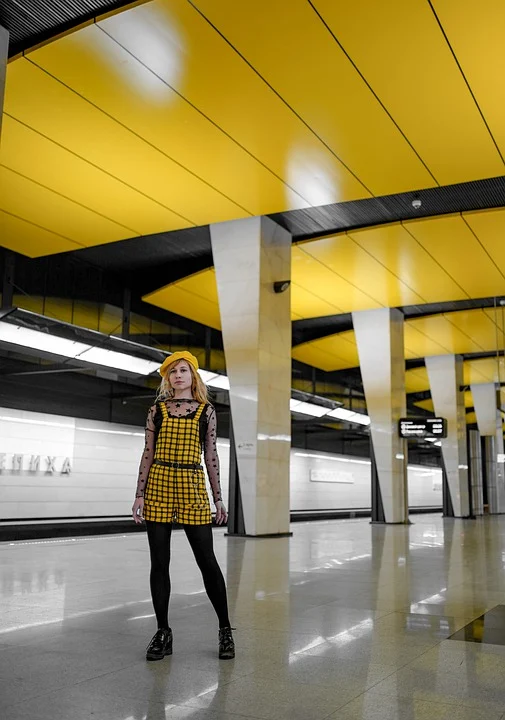 Bahnof: Pixabay license: source
Today was a big milestone, because I was grateful to wake up and find a German language comment from @chriddi. This was the first German-language response to any of my posts in this series. I tried to read it on my own, and did manage to get a sense of it, but I had to fall back to Bing translate to understand it better. An interesting thing from that comment is learning that Fettnäpfchen (fat bowls or fat cups) is something like "faux pas". This evening, I replied in German, using some words that I know, but also with the help of Bing translate. Hopefully, my reply says something close to what I intended. I invite other German speakers to reply to future posts in German, too, although I can't necessarily promise that my own answers to those replies will make much sense.
One thing that I took advantage of yesterday is that if you complete lessons on the web site, you don't lose hearts when you get answers wrong. The drawback on the web site is that there are no "Hard" practice excercises that give a +20 XP score. So from a gaming perspective, the ideal thing seems to be to complete new lessons on the web site, but do practice exercises on the cell phone.
Yesterday, day 54, I completed some more lessons in the "Adverbs 1" category and also a number of practice exercises. Today, day 55, I completed the last of 5 levels in Adverbs and began on "Places 1". The tips for "Places 1" includes a reminder that for the accusative cases, "der' maps to "den" and "ein" maps to "einen". I have to acknowledge that along with previously mentioned challenges, I'm also still struggling with recognizing the accusative case.
Here are some words/phrases from "Adverbs 1" and "Places 1"
| German | English |
| --- | --- |
| Schule (die) | school |
| Schulen (die) | schools |
| Bahnof (der) | Train station |
| Bahnhöfe (die) | Train stations |
| Haus (das) | house |
| Häusen(die) | houses |
| Markt (der) | Market |
| Märkte (die) | Markets |
| Bank (die) | Bank |
| Banken (die) | Banks |
| auch | also |
| immer noch | still |
| so | so |
| Ich auch | Me too |
| nur | only |
| immer | always |
| zu | too |
| zusammen | together |
| Das ist so. | That is the way it is. |
| allein | alone (I remember this as "all" + "ein" (or "all one") |
And here are the numbers that DuoLingo is currently reporting:
Streak: 55
Crowns: 97 (@cmp2020 passed 100 today)
XP today: 163
Total XP: 9585
League: Pearl
Place in league: 1
XP in league: 839
Time remaining in league: 2d 1h 38m
Words learned: 360 reported on cell phone, 422 reported on web page
Followers: 4
No new special characters in today's post, so the full table (so far) look like this:
| Key press | character |
| --- | --- |
| ALT-0196 | Ä |
| ALT-0214 | Ö |
| ALT-0223 | ß |
| ALT-0228 | ä |
| ALT-0246 | ö |
| ALT-0252 | ü |
If you want to learn a foreign language (or Klingon or High Valyrian), my recommendation for DuoLingo continues to be "thumbs up". According to the app, you can also use DuoLingo to learn endangered languages like Navajo or Hawaiian.
For the record, I should also note that wikipedia offers the following criticism:
Duolingo has received criticism for its lack of effectiveness in helping students to fully learn a language. Duolingo CEO, Luis von Ahn, promises only to get users to a level between advanced beginner and early intermediate: 'A significant portion of our users use it because it's fun and it's not a complete waste of time'. After six months of studying French with Duolingo, von Ahn demonstrated a lack of basic verb tenses when asked to describe his weekend in French, "mangling his tenses." Bob Meese, Duolingo's chief revenue officer, did not immediately understand the spoken question "¿Hablas español?" after six months of Duolingo Spanish study.



Language coach and Podcaster Kersten Cable has criticized the app for "its impractical vocabulary, its insistence upon one acceptable translation per sentence prompt, and its lack of explanation for incorrect answers"[77] describing the Duolingo's method as "you learn by parroting phrases without even beginning to cover the background stories that grammar and pragmatics tell."[78] Linguist Steven Sacco at the San Diego State university attempted to test Duolingo's claim of "34 hours of Duolingo are equivalent to a full university semester of language education"[79] by completing a course in Swedish and taking a standardized elementary exam ultimately receiving a failing grade.[77] Sacco suggested some use for Duolingo as helpful for learning vocabulary only in addition to immersion environments like a classroom.[77] Both Sacco and Cable added that Duolingo's translation method of teaching is ultimately inferior to learning language in an immersion environment.