Learning German from DuoLingo: Day 63 [with Liquid Rewards Give Away!]
100% of liquid rewards from this post will go to authors of comments that help me in my endeavor at learning to read German.
---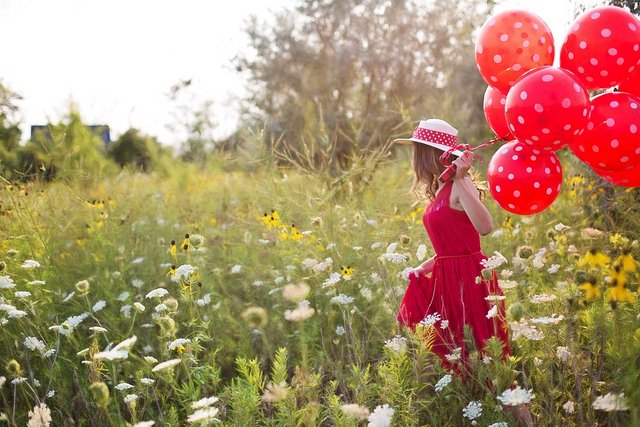 PIxabay license, source
Today is day 63 in my ongoing effort to learn to read German by using DuoLingo. In addition to doing DuoLingo activities, I'm also looking for other ways to expose myself to the language. So, before I start describing my progress in DuoLingo, I am asking for help.
Please post links to youtube music videos with lyrics in German and subtitles in English. Ideally, they may also have German lyrics in the description, but that's not strictly necessary. The experimental @penny4thoughts account has been designated as a beneficiary for this post, and I'll use it to share liquid rewards with anyone who suggests a relevant video.
Here's an example of the kind of video I'm looking for (by Nena, of 99 Red Balloons fame):
As you'll note, the language is German, it has English subtitles, and the German lyrics are included in the video description.
Alternatively, relevant replies to this post in German will also help me, so I'll distribute a share of the liquid rewards for those, too. I will use a bidbot to boost this post in order to ensure that it has some rewards to distribute.
Now, back to my regularly scheduled DuoLingo round-up
In short, let me start by saying that this week has been atypical. As I noted in my previous post, I am in the Obsidian league, and it is very competitive. As a result, I have been doing far more practice exercises recapping past topics than working on new lessons. This is simply because the practice exercises give more points (XP) than new lessons, and I want to make it into the final league, Diamond.
I have advanced to the top-5 in Obsidian several times and been knocked out of the top-10 several times. Only the top-10 advance. I am currently ranked in position 4 with about a day left, but I expect I'll need to complete some more exercises to remain in the top-10.
So, I'm not going to do a day by day summary for these last few days. I'll just say that I have done somewhere in the neighborhood of 60 practice exercises and I have advanced through all five levels of "Accusative Pronouns" and two levels of "House". I also completed a handful of stories. Normally, I would have completed more new material and less practice, but the competition in the current league slowed down my progress on new material.
Once I get into the diamond league, I don't expect to worry about competition any more, and I'll go back to focusing on new material. Although, to be honest, the practice on past topics is very helpful too, since I can't claim to have achieved anything close to mastery.
Here are some of the words I've come across in the "House" category (with memory-joggers from Bing Translate):
| German | English |
| --- | --- |
| Fenster (das/die) | Window/Windows |
| Decke (die) | Ceiling or Blanket |
| Decken (die) | Ceilings or Blankets |
| Wohnung (die) | Apartment |
| Wohnungen (die) | Apartments |
| Steckdose (die) | Power outlet |
| Steckdosen (die) | Power outlets |
| Wohnzimmer (das) | Living room (same root as apartment?) |
| Wohnzimmeren (die) | Living rooms |
| Wand (die) | Wall |
| Wände (die) | Walls |
| Zaun (der) | Fence |
| Zäune (die) | Fences |
| Ladegerät (das) | (Battery) charger |
| Ladegeräte (die) | (Battery) chargers |
| Dach (das) | Roof |
| Dächer (die) | Roofs |
| Einkaufszentrum (das) | Mall (don't think I'll ever memorize this one) |
| Einkaufszentren (die) | Malls |
| Bett (das) | Bed |
| Betten (die) | Beds |
| Stuhl (der) | Chair (remember because it reminds me of "stool") |
| Stühle (die) | Chairs |
| Tisch (der) | Table |
| Tische (die) | Tables |
And here are the numbers that the site is reporting for me:
Streak: 63
Hearts: 5
XP today: 288
Total XP: 12530
League: Obsidian
Place in league: 4
XP in league: 2551
Crowns: 114
Words learned: 498 in web site, 411 in App
Followers: 4
No new special characters in today's post, so the full table (so far) look like this:
| Key press | character |
| --- | --- |
| ALT-0196 | Ä |
| ALT-0214 | Ö |
| ALT-0223 | ß |
| ALT-0228 | ä |
| ALT-0246 | ö |
| ALT-0252 | ü |
If you want to learn a foreign language (or Klingon or High Valyrian), my recommendation for DuoLingo continues to be "thumbs up". According to the app, you can also use DuoLingo to learn dead or endangered languages like Latin, Navajo or Hawaiian.