How To Set Up AUTO VOTING On STEEMIT + Curation Trail Set up (Easy)
Hi Steemians!
In this tutorial, we want to teach you how to set up AUTO VOTES on Steemit. But also how you can follow the @steemingcurators curation trail again!
Auto votes are a great way to support your favorite Steemian, it votes automatically on their post whenever you want. So relax, make coffee, and follow along! Scroll down to the bottom to follow our curation trail!
The tool we use is: https://follow.steems.top - a tool from Steem Witness @maiyude.
STEP BY STEP TUTORIAL / AUTO VOTING STEEMIT
Change language to English if you do not understand Chinese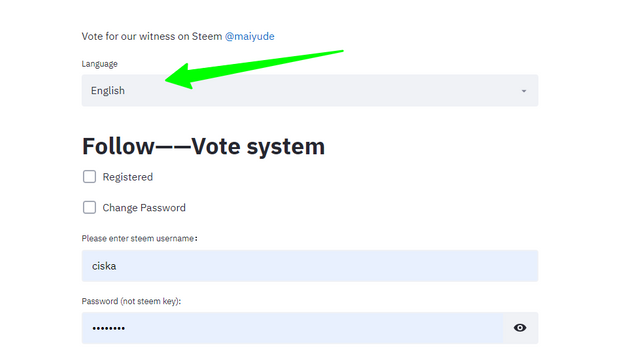 ---
Click Register(ed) and put in your Steem username (1)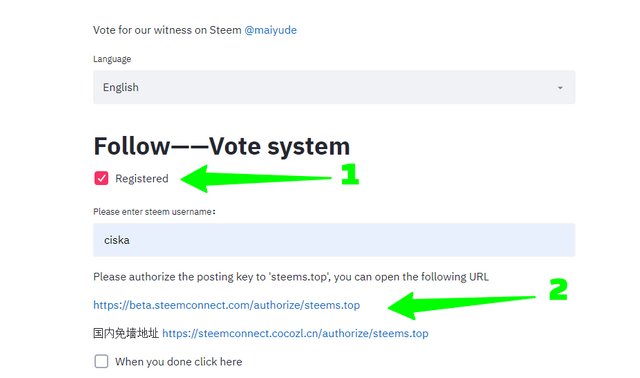 Click on the authorization link and give POSTING permission to this app. Every app on Steemit has this procedure and is entirely safe to do. (2)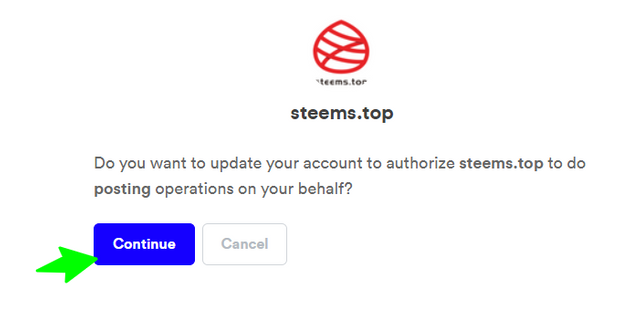 ---
Close steemconnect and go back to the app https://follow.steem.top
Click on "When done, click here". This will give you are temporary password. Copy that because we change that in the next step.

---
Uncheck "Registered" and click on "Change Password"

Type in the password you saved from the previous step + your own new password twice + OK
---
Scroll down to the bottom of the page where it says: "Here you can add or delete the list"
Select add or modify
Write down Steemian you want to support (Example steemingcurators) No @ in front of username
The first option is "vote&downvote" = To auto vote Steemians POST)
Slide bar to the RIGHT (100% gives full upvote)
Set timing when you want to vote (BEST after 5 minutes)
Click ok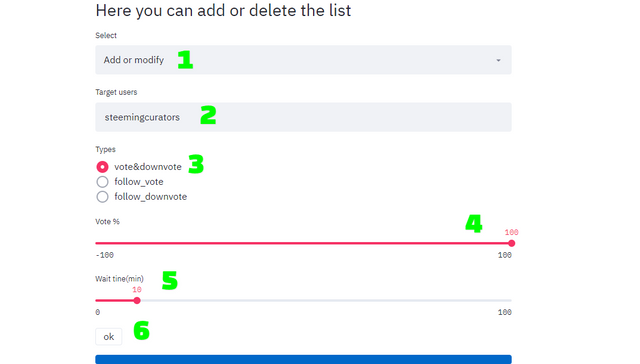 ---
Done! You can now add more Steemians to auto vote for! When you close the app, you dont have to "Registered" again. Just put in your username and new password to log in.
If you have questions about this or something isn't clear, just comment below or on any post of the @steemingcurators
You can also join us on DISCORD
FOLLOW CURATION TRAIL
Follow our curation trail to support the STEEMIT community! When your posts are #steemexclusive, you will get VOTES back!! Best way to support others and get supported on STEEMIT!
Follow previous steps to login and give POSTING permission to the APP. (if you have done it, you don't need to do that again for this step)
Scroll down to the section "Here you can add or delete the list"
Target Users: Put in the curation trail you like to follow (TIP: steemingcurators)
Click the second option: Folow_Vote
Click on follow users if you want to give the same votes as we do. This is suggested, the other option you choose if you want to follow with the percentage you want. So if you set 5%, you vote for every post we vote for 5%. If you set 50%, you vote every post we vote at 50%. This is not ideal for your account. If you select "Follow_Users", we make sure your Voting Percentage never drops below 80%.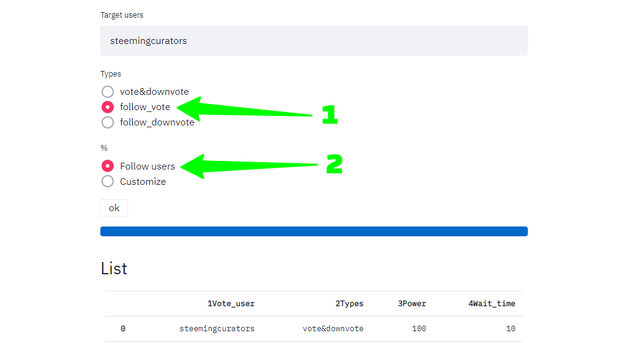 When done, it looks like this:

This is the curation trail: FOLLOW_VOTE
This is Auto Votes on Post: VOTE&DOWNVOTE
Thanks for joining @steemingcurators! We are a community that eat, sleeps, and breathes STEEMIT. From June we will be STEEMIT community Curator with an account of 500K STEEMPOWER!
Follow @steemingcurators for all the challenges, updates, and news on STEEMIT.
Lets STEEM
Want to buy some STEEM?