Would you like to you help this Nomad fund his plane ticket for SteemFest2? (ENG/SPA)
So I took leap of faith and bought a one way ticket from México to Brussels, Belguim for 180€ !!
Yes! Only a one way ticket! In a few days I will see how this Nomad manages to buy the return ticket but for now, I have a ticket to Brussels for October 24th and I can´t begin to tell you how real this is starting to feel like.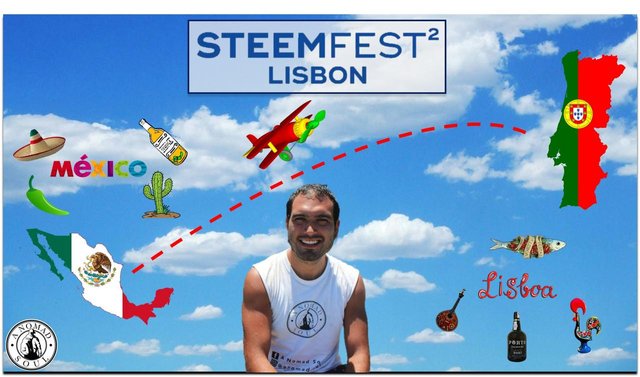 I know, I am not a graphic designer, I only managed to do this picture in Power Point :P
Two weeks ago I won my ticket to SteemFest2 in a contest organized by @blueorgy and now, @acidyo with whom I work with in @ocd, let me borrow some green ones to seize this bargain I found in skyscanner.com
---
I mean, 180 euros to get from Cancún to Brussels? I had to take it while it lasted!
---
It is a ticket that only allows me to bring one 10 kilo bag, so it is going to be quite the adventure to bring my heavy laptop, profesional camera, GoPro, enough clothes for cold weather (Belgium and Germany) and also hot weather (Portugal). Include in the equation formal attire for Steemfest2 and also casual clothing for normal days after Steemfest. I know, it not doable, I guess I will be heavily clothed while boarding the plane. It is going to be a very funny situation watching me board looking like I weight 120 kilo but hey, it is all for a good cause: Saving money.
---
And you know what´s the best part?
---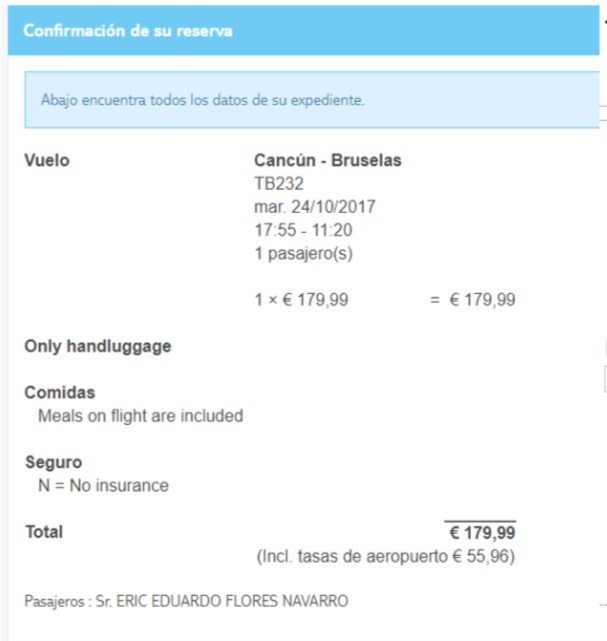 Here´s the confirmation I got from TUI fly and the proof my ticket was 180 Euro :)
I am flying to Europe 7 days before Steemfest so, as I promised, I will be able to hitchhike all the way down to Lisbon! At first I promised I would do it from either Germany, Spain or France but, I think Belgium is a better challenge, especially because it is already cold up there that time of the year, so that means it will be a harder challenge, I can´t wait!
So the plan is to stay with @roxane in Brussels 2 nights and then hit the road and try my luck, I´ve been told hitchhiking in Northern Europe in late October is the real thing, it is harder than winning the lottery.
---
But if there´s no challenge, then what is the point of doing it, right?
---
Besides, I´ve already hitchhiked in Central America more than 20 times, I know it is a different kind of challenge but still, I don´t it´ll be harder.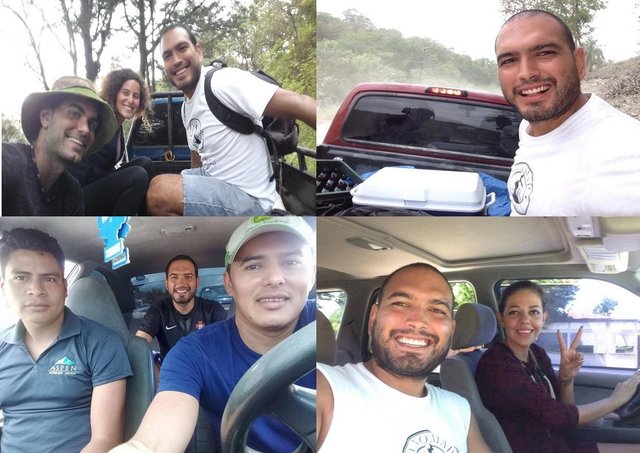 It is one of the biggest challenges I will ever have, because I plan to hitchhike in a Continent I have never been to.
But right now, my main concern was to get the flight, that´s been done and I´m asking you If you would like to lend a helping hand for this Mexinomad and help out to get a bit of refund for the cost.
I will see you there!
I can´t wait to meet you all and to take a picture as awesome as this one!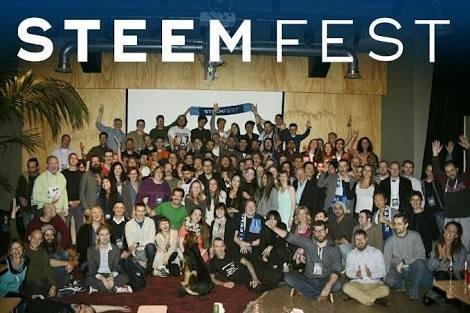 ---
---
---
---
---
¿Te gustaría ayudar a este Nómada a financiar su boleto de avión al SteemFest2?
---
Hice un salto de fé y compre un boleto de ida desde México a Bruselas, Bélgica por 180€ !!
Sii! Solo es boleto de ida! En algunos días, veré como le hace este nómada para ingeniarse un boleto de regeso pero por ahora, ya tengo un boleto para el 24 de Octubre a Bruselas y no sé por donde comenzar a decirte como me siento.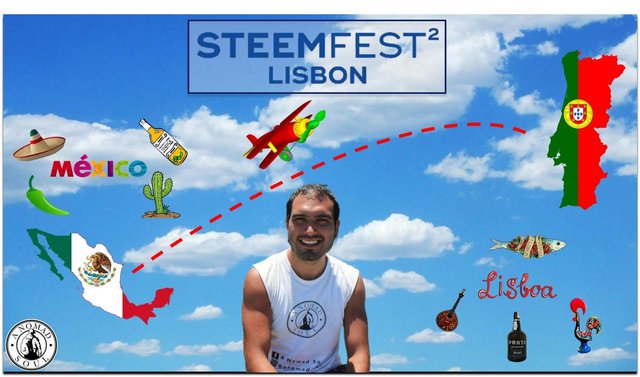 Ya sé, no soy diseñador gráfico, lo único que pude hacer es esta imagen en Power Point :P
Hace dos semanas gané un boleto al SteemFest2 en un concurso organizado por @blueorgy y ahora, @acidyo con quien trabajo en @ocd, me ha prestado algunos billetes verdes para poder aprovechar esta oferta que encontré en skyscanner.com
---
Es decir, ¿180 euros para ir desde Cancún a Bruselas?to get from Cancún to Brussels? Tenía que tomar ese precio antes de que desapareciera!
---
Es un de avión que solo permite llevar un equipaje de 10 kilos, así que será un gran reto llevar mi laptop, mi cámara profesional, mi GoPro, suficiente ropa para clima frío (Bélgica y Alemania) y también llevar ropa para clima cálido (Portugal). Ahora incuye en la ecuación ropa formatl para el Steemfest2 y también ropa casual para los días después del SF2. Ya sé, es imposible, supongo que tendré que usar mucha ropa al momento de abordar el avión. Será una situación embarazosa y divertida a la vez, el verme abordar viéndome como si pesara 120 kilos pero hey, es por una buena causa, ahorrar plata.
---
Y sabes cual es la mejor parte?
---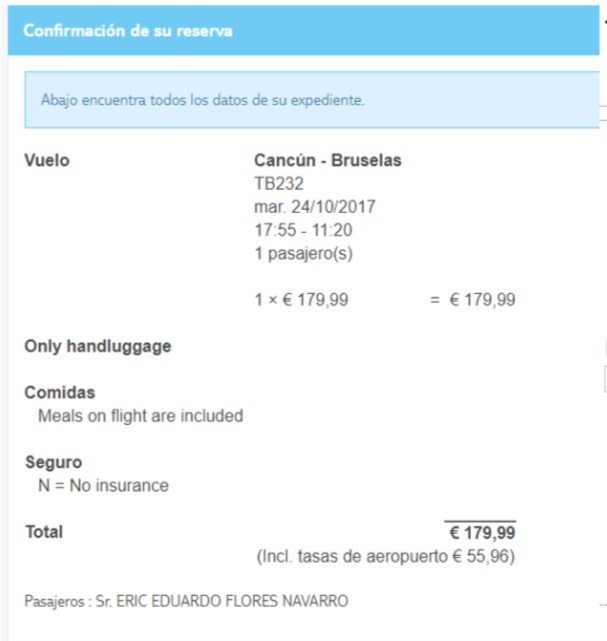 Esta es la confirmación de vuelo que me mandaron los de TUI fly y la prueba de que el boleto costó 180 Euros :)


Volaré a Europa 7 días antes de que comience el SteemFest así que, como prometí, tendré tiempo para hacer dedo todo el trayecto a Lisboa! Al principio dije que lo haría desde Alemania, España o Francia pero, creo que Bélgica es todavía un reto mayor, en especial porque en esas fechas ya comienza a hacer frío por allá en el Norte, así que eso implica que será un mejor desafío, no puedo esperar!

Así que el plan es quedarme con @roxane en Bruselas 2 noches (gracias Roxane!9 y después atacat el camino y probar mi suerte. Me han dicho que hacer dedo en Octubre en el Norte de Europa es más difícil que ganar la lotería, pero no importa.
---
Porque si no hay reto, entonces cual es el punto de hacerlo, ¿no?
---
Además, ya he hecho dedo en Centroamérica más de 20 veces, sé que es un tipo de desafío diferente pero aún así, no creo que sea más difícil.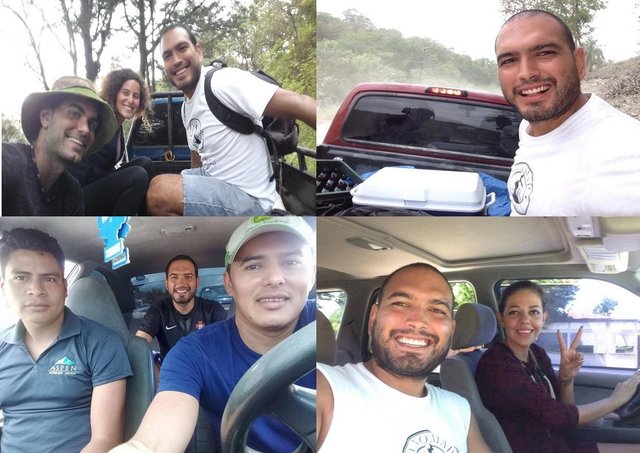 Será una de las mejores aventuras que he tenido, ya que planeo hacer dedo un Continente en el cual nunca he estado.
Pero ahora mismo, mi principal preocupación era conseguir un vuelo barato y eso ya lo he logrado, ahora les pido que si quieren echar una mano al financiamiento de del vuelo de este nómada mexicano, voten o den resteem a este post.
Allá los veré!
No puedo esperar conocerlos a todos y tomarnos una foto tan increíble como esta!