SteemFest Dreams - Crowdfunded Trip to Portugal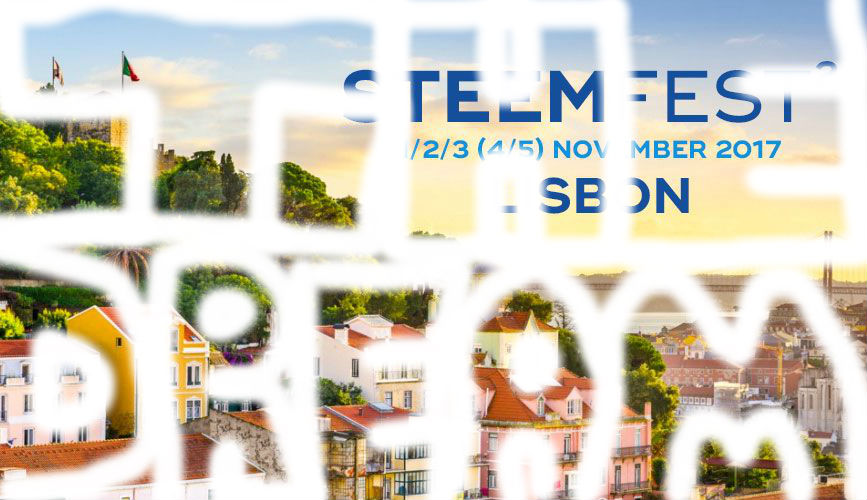 We have already crowdfunded one trip purely with your upvotes. @jacobts was the first winner this year, but with the remaining funds from power downs and the upvotes from this post and the next few, we are trying to help send one more Steemian to Lisbon, Portugal for SteemFest 2.
Current Entries
Big Thank You to the Top SteemFest Dreams Supporters so far!
@ausbitbank @fyrstikken @thejohalfiles @steemaccess @riverhead @roelandp @eeks @wackou @demotruk @fabien @adol @pharesim @vandeberg @inv @fminerten @hipster @abdullar @james212 @rossco99 @xeroc @teamsteem @wackou @xeldal @enki @damarth @steem-id @canadian-coconut @theprophet0 @steemaccess @slowwalker @trafalgar @stellabelle @sochul @geoffrey @midnas-howler @eeks @everlove @kaylinart @natureofbeing @ericvancewalton @robrigo @phoenixmaid @pnc @tommyhansen @themonetaryfew @aggroed @skapaneas @scaredycatguide @catherinebleish @lindseylambz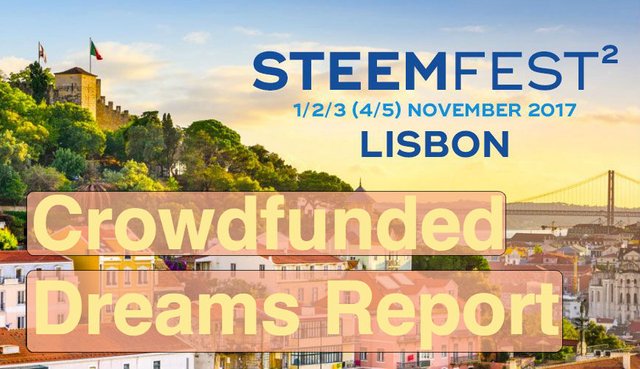 Current Budget
| Amount in Wallet | Current USD Value |
| --- | --- |
| 108 SBD | $111.24 |
| 77 STEEM | $109.34 |
| Total | $220.58 |
We will add the amounts of the next few power downs plus all the liquid rewards from this post and any more @steemfestdreams posts this year to the total amount paid to the next winner.
Last Chance to Enter!
To enter, make a post about yourself and why you want to go to SteemFest2. Mention @steemfestdreams in the post and put a link to it in a comment on this post. Don't forget that all entries since the last chance to enter must include a screenshot of the price of a roundtrip plane ticket or whichever form of transportation you will be taking.
Edit: Entry must be made before the payout of this post