Waterpark, boating or sightseeing - Here are a few things to do at SteemFiesta daytime!
Here are just a few things you can do during daytime at SteemFiesta 2019. If you like, we have a lot more and will be adding them later.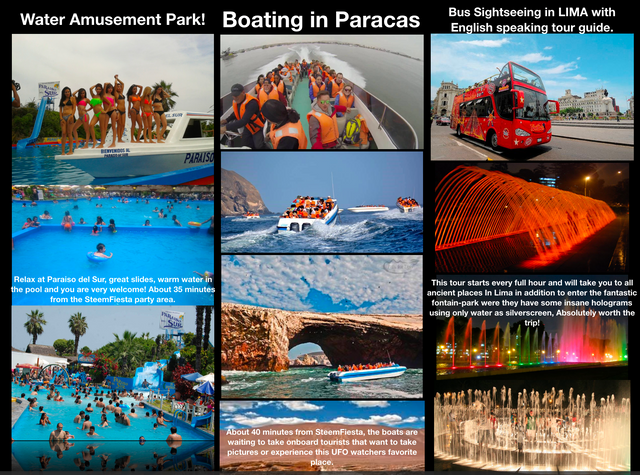 SteemFiesta does not have any shill-platform during daytime, SteemFiesta has dinners at 19:00 at various high-end restaurants that ar happy to serve all of us, even with a discount.
We want all of you who come to SteemFiesta to be happy, see things, relax, whatever you want during daytime.
SteemFiesta usually starts at 19:00 at the dinner, and from there people can decide to go to Casino, Pizza Street, Taking a hush hush taxi to a hush hush place only open for gentlemen.
Last SteemFiesta had some afterparties that lasted until 9AM, a lots of fun.We will update this post with more cool stuff you can do in Lima during Daytime SteemFiesta, we have showed you almost nothing yet :)