Want to use up some of that leftover quinoa in the fridge?
How about making these crispy quinoa patties. Great for a meal or just a snack these crispy fritters are so much yum!
.
To make the quinoa patties combine 2 cups of cooked quinoa with two chopped scallions, a handful of chopped parsley 🌿, one egg 🥚, 1/2 cup grated Parmesan cheese 🧀, 1/2 tsp. salt, 1/2 tsp.
garlic powder, cracked black pepper and 1/4 cup bread crumbs of your choice (I used gluten free) and mix well. Heat oil in a pan until hot but not smoking.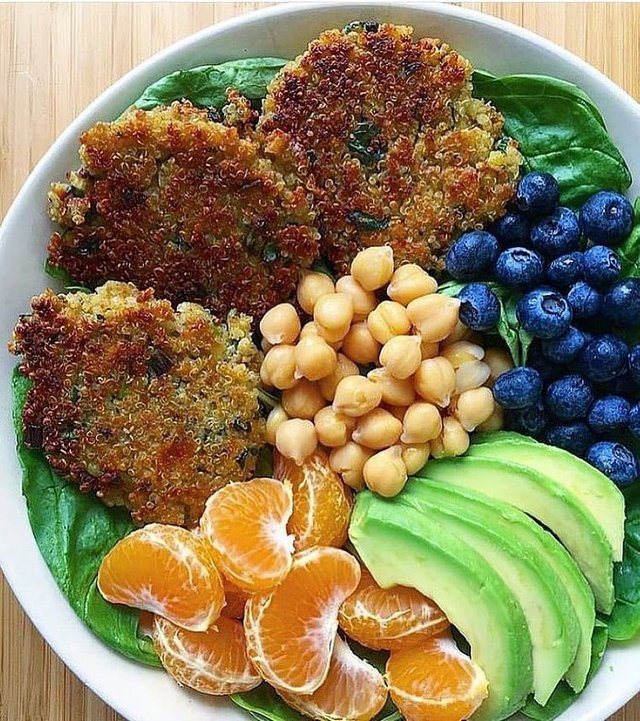 Add heaps of mixture into oil and shape into patties with spatula. Cook on each side for 3-4 minutes or until golden.
Move to a paper towel lined plate to remove any excess oil and sprinkle with salt. Makes about 8 crispy patties. Serve with any of your favorite dipping options. Taste great with eggs.