This Is Why Justin Sun Wanted To Acquire You, Me And The Rest Of Us Folks Here On Steem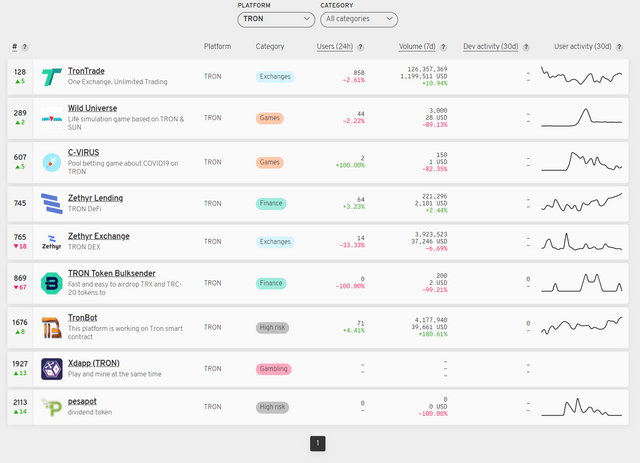 Source: https://www.stateofthedapps.com/rankings/platform/tron
This is downright pathetic. We have a chain that is at the 13th position in regards to market cap.
#128 is TronTrade, an exchange platform with 858 users within the last 24 hours. Since we're wholly in unregulated territory here, it is likely that many of those users are bots.
#289 is Wild Universe, a "life simulation game" played by a whopping 44 people in the last 24 hours!
Next, Tron has:
#607 C-VIRUS, a pool betting game about COVID19. TWO users in the last 24 hours. This is Tron's third most popular app! But showing impressive 100% growth!
This is what Steem looks like: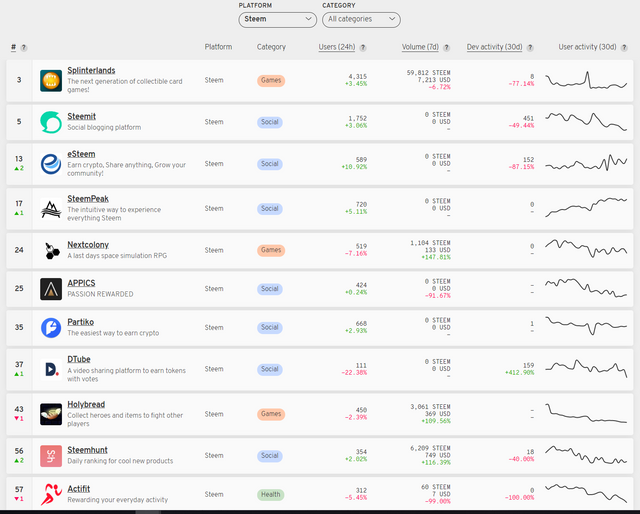 Source: https://www.stateofthedapps.com/rankings/platform/steem
Steem's current top app is Splinterlands with 4,315 players in the last 24 hours. That's 100x more than Tron's most popular corresponding app.
Bitcoin has started crashing this morning. It formed a double top below $6000 and is currently under $5000 and on its way down. Bitcoin's weekly candle failed to close above the 200 week simple moving average. The monetary value of all cryptocurrencies will go down the toilet in the near future.
Steem will have to succeed on its own merits and not ride on the coat tails of Bitcoin.