You are viewing a single comment's thread from:
RE: AluPlug - high performance USB charger ,,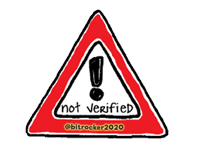 OOps ! Your Steemhunt can't be verified.
---
Reason :
5. Quality of the Post
Steemhunt is a "product hunting" site, not a writing curation site. We have a certain format that all hunters should follow when posting a product in order to make a fair/effective ranking chart. Please follow the directions below:
5-1. The field "name of product" should ONLY contain the official name of the product. Please do not include special characters such as trademark or copyright symbols in that field.
---
Join us on SteemHunt's discord to chat with us.
https://discord.gg/3BG4r4q
Please refer guidelines for SteemHunt here
checkout @steemhunt for latest updates