Steemhunt Sponsor Program Ends | Sponsor Report - #97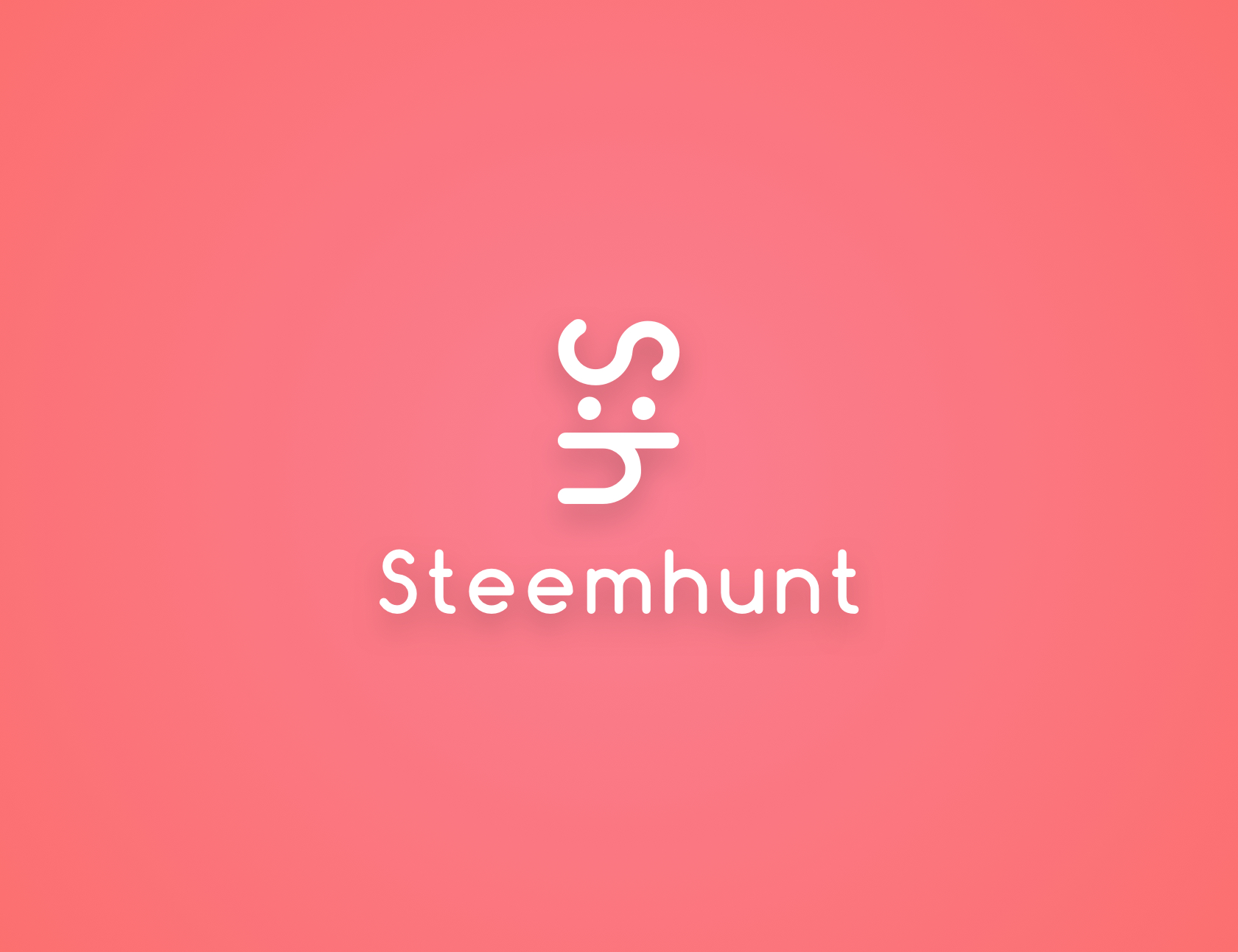 Sponsor Program for SP Delegations finishes today
Steemhunt started the sponsor program on April 17th, 2018. We have given regular rewards to those who delegated Steem Power to the @steemhunt account over the last 96 weeks. Many of the sponsors have maintained their delegations to Steemhunt since they began. The Steemhunt project became one of the main DApps on the Steem network because of all our great sponsors.
Due to the increase in uncertainty and to refine our strategic focus, we have decided that we will close the sponsor program today. This report (#97 Sponsor Report) is the final reward distribution for all the sponsors. Steemhunt will be reborn with Steemhunt 2.0 later on and we may launch a more effective program that helps the growth of Steemhunt.
We appreciate all the help we have received from our dedicated sponsors so far and we look forward to working with you again.
Weekly Sponsor Rewards
Here are the week's STEEM rewards and HUNT tokens reserved for sponsors (the STEEM rewards have already been sent to sponsors from @steemhunt.pay). Sponsors get 20% yearly INTEREST (mixed with STEEM/SBD plus HUNT tokens) to his/her delegation support.
(For more details of HUNT bounty program, please check https://steemit.com/steemhunt/@steemhunt/introducing-market-price-pegged-hunt-bounty-program)
SPONSOR REWARD DISTRIBUTION - WEEK 93
Total: 2,913,327,082.59 VESTS (1,485,658 SP) / 2,035,148,447.84 VESTS OPTED OUT
| User Name | Delegated | Proportion | STEEM / SBD Rewards | HUNT Tokens Reserved |
| --- | --- | --- | --- | --- |
| @misterdelegation | 2,033,154,493 VESTS (1,036,812 SP) | 0 | 0 STEEM + 0 SBD | 0 |
| @freedom | 300,000,000 VESTS (152,986 SP) | 34.16 | 26.361 STEEM + 11.589 SBD | 8,461.0 |
| @goodnewworld | 200,342,693 VESTS (102,165 SP) | 22.81 | 17.604 STEEM + 7.739 SBD | 5,650.0 |
| @tombstone | 50,855,446 VESTS (25,934 SP) | 5.79 | 4.469 STEEM + 1.965 SBD | 1,434.0 |
| @cool191 | 38,704,461 VESTS (19,737 SP) | 4.41 | 3.401 STEEM + 1.495 SBD | 1,092.0 |
| @i-d | 30,510,816 VESTS (15,559 SP) | 3.47 | 2.681 STEEM + 1.179 SBD | 861.0 |
| @bramd | 20,378,685 VESTS (10,392 SP) | 2.32 | 1.791 STEEM + 0.787 SBD | 575.0 |
| @thomasmore | 20,342,062 VESTS (10,373 SP) | 2.32 | 1.787 STEEM + 0.786 SBD | 574.0 |
| @nexgen | 19,769,564 VESTS (10,082 SP) | 2.25 | 1.737 STEEM + 0.764 SBD | 558.0 |
| @steemtopark | 19,627,318 VESTS (10,009 SP) | 2.24 | 1.725 STEEM + 0.758 SBD | 554.0 |
| @orientaledu | 12,181,834 VESTS (6,212 SP) | 1.39 | 1.07 STEEM + 0.471 SBD | 344.0 |
| @roelandp | 10,171,230 VESTS (5,187 SP) | 1.16 | 0.894 STEEM + 0.393 SBD | 287.0 |
| @heeyaa35 | 10,165,219 VESTS (5,184 SP) | 1.16 | 0.893 STEEM + 0.393 SBD | 287.0 |
| @themonetaryfew | 9,906,266 VESTS (5,052 SP) | 1.13 | 0.87 STEEM + 0.383 SBD | 279.0 |
| @heonbros | 9,874,516 VESTS (5,036 SP) | 1.12 | 0.868 STEEM + 0.381 SBD | 278.0 |
| @ys1302 | 9,425,111 VESTS (4,806 SP) | 1.07 | 0.828 STEEM + 0.364 SBD | 266.0 |
| @autorent | 6,233,375 VESTS (3,179 SP) | 0.71 | 0.548 STEEM + 0.241 SBD | 176.0 |
| @forykw | 5,935,133 VESTS (3,027 SP) | 0.68 | 0.522 STEEM + 0.229 SBD | 167.0 |
| @fruitdaddy | 4,497,322 VESTS (2,293 SP) | 0.51 | 0.395 STEEM + 0.174 SBD | 127.0 |
| @taskmaster4450 | 3,998,223 VESTS (2,039 SP) | 0.46 | 0.351 STEEM + 0.154 SBD | 113.0 |
| @stoodkev | 3,988,951 VESTS (2,034 SP) | 0.45 | 0.351 STEEM + 0.154 SBD | 113.0 |
| @sambillingham | 3,956,692 VESTS (2,018 SP) | 0.45 | 0.348 STEEM + 0.153 SBD | 112.0 |
| @anayakhan | 3,338,211 VESTS (1,702 SP) | 0.38 | 0.293 STEEM + 0.129 SBD | 94.0 |
| @netaterra | 2,998,427 VESTS (1,529 SP) | 0.34 | 0.263 STEEM + 0.116 SBD | 85.0 |
| @howtostartablog | 2,500,000 VESTS (1,275 SP) | 0.28 | 0.22 STEEM + 0.097 SBD | 71.0 |
| @bitrocker2020 | 2,373,748 VESTS (1,210 SP) | 0.27 | 0.209 STEEM + 0.092 SBD | 67.0 |
| @exyle.steemhunt | 2,034,258 VESTS (1,037 SP) | 0.23 | 0.179 STEEM + 0.079 SBD | 57.0 |
| @mastertri | 2,034,183 VESTS (1,037 SP) | 0.23 | 0.179 STEEM + 0.079 SBD | 57.0 |
| @zet | 2,033,378 VESTS (1,037 SP) | 0.23 | 0.179 STEEM + 0.079 SBD | 57.0 |
| @kview | 2,032,327 VESTS (1,036 SP) | 0.23 | 0.179 STEEM + 0.079 SBD | 57.0 |
| @thegreatgatsby | 2,031,709 VESTS (1,036 SP) | 0.23 | 0.179 STEEM + 0.078 SBD | 57.0 |
| @yangpankil27 | 2,018,715 VESTS (1,029 SP) | 0.23 | 0.177 STEEM + 0.078 SBD | 57.0 |
| @storysharing | 2,018,492 VESTS (1,029 SP) | 0.23 | 0.177 STEEM + 0.078 SBD | 57.0 |
| @zainenn | 1,998,792 VESTS (1,019 SP) | 0.23 | 0.176 STEEM + 0.077 SBD | 56.0 |
| @gungunkrishu | 1,997,785 VESTS (1,019 SP) | 0.23 | 0.176 STEEM + 0.077 SBD | 56.0 |
| @gentleshaid | 1,996,810 VESTS (1,018 SP) | 0.23 | 0.175 STEEM + 0.077 SBD | 56.0 |
| @cryptocurator | 1,996,606 VESTS (1,018 SP) | 0.23 | 0.175 STEEM + 0.077 SBD | 56.0 |
| @project7 | 1,993,955 VESTS (1,017 SP) | 0 | 0 STEEM + 0 SBD | 0 |
| @toocurious | 1,993,668 VESTS (1,017 SP) | 0.23 | 0.175 STEEM + 0.077 SBD | 56.0 |
| @mcoinz79 | 1,966,075 VESTS (1,003 SP) | 0.22 | 0.173 STEEM + 0.076 SBD | 55.0 |
| @teoit | 1,854,074 VESTS (945 SP) | 0.21 | 0.163 STEEM + 0.072 SBD | 52.0 |
| @michelios | 1,476,236 VESTS (753 SP) | 0.17 | 0.13 STEEM + 0.057 SBD | 42.0 |
| @felander | 1,471,322 VESTS (750 SP) | 0.17 | 0.129 STEEM + 0.057 SBD | 41.0 |
| @khimgoh | 1,422,023 VESTS (725 SP) | 0.16 | 0.125 STEEM + 0.055 SBD | 40.0 |
| @rangertx | 1,188,997 VESTS (606 SP) | 0.14 | 0.104 STEEM + 0.046 SBD | 34.0 |
| @pandafam | 1,016,436 VESTS (518 SP) | 0.12 | 0.089 STEEM + 0.039 SBD | 29.0 |
| @remnant39 | 1,016,375 VESTS (518 SP) | 0.12 | 0.089 STEEM + 0.039 SBD | 29.0 |
| @dragonticketer | 1,016,295 VESTS (518 SP) | 0.12 | 0.089 STEEM + 0.039 SBD | 29.0 |
| @kgbinternational | 1,016,097 VESTS (518 SP) | 0.12 | 0.089 STEEM + 0.039 SBD | 29.0 |
| @freedomno1 | 1,011,668 VESTS (516 SP) | 0.12 | 0.089 STEEM + 0.039 SBD | 29.0 |
| @gwoo | 1,011,347 VESTS (516 SP) | 0.12 | 0.089 STEEM + 0.039 SBD | 29.0 |
| @jznsamuel | 1,007,001 VESTS (514 SP) | 0.11 | 0.088 STEEM + 0.039 SBD | 28.0 |
| @dmsqlc0303 | 1,001,732 VESTS (511 SP) | 0.11 | 0.088 STEEM + 0.039 SBD | 28.0 |
| @da-dawn | 1,000,911 VESTS (510 SP) | 0.11 | 0.088 STEEM + 0.039 SBD | 28.0 |
| @hope-on-fire | 1,000,911 VESTS (510 SP) | 0.11 | 0.088 STEEM + 0.039 SBD | 28.0 |
| @bryan-imhoff | 999,588 VESTS (510 SP) | 0.11 | 0.088 STEEM + 0.039 SBD | 28.0 |
| @jongolson | 998,245 VESTS (509 SP) | 0.11 | 0.088 STEEM + 0.039 SBD | 28.0 |
| @jahangirwifii | 992,812 VESTS (506 SP) | 0.11 | 0.087 STEEM + 0.038 SBD | 28.0 |
| @meher04 | 989,517 VESTS (505 SP) | 0.11 | 0.087 STEEM + 0.038 SBD | 28.0 |
| @eastmael | 982,604 VESTS (501 SP) | 0.11 | 0.086 STEEM + 0.038 SBD | 28.0 |
| @arvindkumar | 982,234 VESTS (501 SP) | 0.11 | 0.086 STEEM + 0.038 SBD | 28.0 |
| @armdown | 813,662 VESTS (415 SP) | 0.09 | 0.071 STEEM + 0.031 SBD | 23.0 |
| @superoo7 | 809,067 VESTS (413 SP) | 0.09 | 0.071 STEEM + 0.031 SBD | 23.0 |
| @cyberblock | 784,585 VESTS (400 SP) | 0.09 | 0.069 STEEM + 0.03 SBD | 22.0 |
| @yoon | 614,281 VESTS (313 SP) | 0.07 | 0.054 STEEM + 0.024 SBD | 17.0 |
| @dreamien | 610,234 VESTS (311 SP) | 0.07 | 0.054 STEEM + 0.024 SBD | 17.0 |
| @japanguide | 610,098 VESTS (311 SP) | 0.07 | 0.054 STEEM + 0.024 SBD | 17.0 |
| @zorba | 609,761 VESTS (311 SP) | 0.07 | 0.054 STEEM + 0.024 SBD | 17.0 |
| @hamismsf | 601,252 VESTS (307 SP) | 0.07 | 0.053 STEEM + 0.023 SBD | 17.0 |
| @samminator | 596,902 VESTS (304 SP) | 0.07 | 0.052 STEEM + 0.023 SBD | 17.0 |
| @mcfarhat | 508,534 VESTS (259 SP) | 0.06 | 0.045 STEEM + 0.02 SBD | 14.0 |
| @kevinli | 497,928 VESTS (254 SP) | 0.06 | 0.044 STEEM + 0.019 SBD | 14.0 |
| @joannewong | 494,518 VESTS (252 SP) | 0.06 | 0.043 STEEM + 0.019 SBD | 14.0 |
| @ziscad | 406,833 VESTS (207 SP) | 0.05 | 0.036 STEEM + 0.016 SBD | 11.0 |
| @romankibo | 406,823 VESTS (207 SP) | 0.05 | 0.036 STEEM + 0.016 SBD | 11.0 |
| @thomas-bm | 406,795 VESTS (207 SP) | 0.05 | 0.036 STEEM + 0.016 SBD | 11.0 |
| @rimowa | 406,382 VESTS (207 SP) | 0.05 | 0.036 STEEM + 0.016 SBD | 11.0 |
| @espoem | 404,937 VESTS (206 SP) | 0.05 | 0.036 STEEM + 0.016 SBD | 11.0 |
| @acdevan | 404,024 VESTS (206 SP) | 0.05 | 0.036 STEEM + 0.016 SBD | 11.0 |
| @lcc3108 | 403,583 VESTS (206 SP) | 0.05 | 0.035 STEEM + 0.016 SBD | 11.0 |
| @thethreehugs | 403,364 VESTS (206 SP) | 0.05 | 0.035 STEEM + 0.016 SBD | 11.0 |
| @pialejoana | 402,948 VESTS (205 SP) | 0.05 | 0.035 STEEM + 0.016 SBD | 11.0 |
| @conradt | 399,961 VESTS (204 SP) | 0.05 | 0.035 STEEM + 0.015 SBD | 11.0 |
| @jeronimorubio | 399,843 VESTS (204 SP) | 0.05 | 0.035 STEEM + 0.015 SBD | 11.0 |
| @hctg85 | 399,591 VESTS (204 SP) | 0.05 | 0.035 STEEM + 0.015 SBD | 11.0 |
| @elfman2018 | 349,843 VESTS (178 SP) | 0.04 | 0.031 STEEM + 0.014 SBD | 10.0 |
| @enolife | 321,432 VESTS (164 SP) | 0.04 | 0.028 STEEM + 0.012 SBD | 9.0 |
| @stans | 303,675 VESTS (155 SP) | 0.03 | 0.027 STEEM + 0.012 SBD | 9.0 |
| @gattino | 299,866 VESTS (153 SP) | 0.03 | 0.026 STEEM + 0.012 SBD | 8.0 |
| @flash07 | 297,057 VESTS (151 SP) | 0.03 | 0.026 STEEM + 0.011 SBD | 8.0 |
| @ted7 | 284,633 VESTS (145 SP) | 0.03 | 0.025 STEEM + 0.011 SBD | 8.0 |
| @celinavisaez | 237,903 VESTS (121 SP) | 0.03 | 0.021 STEEM + 0.009 SBD | 7.0 |
| @valth | 223,766 VESTS (114 SP) | 0.03 | 0.02 STEEM + 0.009 SBD | 6.0 |
| @monkeydoo | 213,477 VESTS (109 SP) | 0.02 | 0.019 STEEM + 0.008 SBD | 6.0 |
| @stokjockey | 213,128 VESTS (109 SP) | 0.02 | 0.019 STEEM + 0.008 SBD | 6.0 |
| @chungjh | 211,692 VESTS (108 SP) | 0.02 | 0.019 STEEM + 0.008 SBD | 6.0 |
| @leesongyi | 203,784 VESTS (104 SP) | 0.02 | 0.018 STEEM + 0.008 SBD | 6.0 |
| @smartbear | 203,426 VESTS (104 SP) | 0.02 | 0.018 STEEM + 0.008 SBD | 6.0 |
| @mellissaying | 203,423 VESTS (104 SP) | 0.02 | 0.018 STEEM + 0.008 SBD | 6.0 |
| @kr-ebook | 203,417 VESTS (104 SP) | 0.02 | 0.018 STEEM + 0.008 SBD | 6.0 |
| @wony | 203,416 VESTS (104 SP) | 0.02 | 0.018 STEEM + 0.008 SBD | 6.0 |
| @dakeshi | 203,416 VESTS (104 SP) | 0.02 | 0.018 STEEM + 0.008 SBD | 6.0 |
| @zaedol | 203,413 VESTS (104 SP) | 0.02 | 0.018 STEEM + 0.008 SBD | 6.0 |
| @gidung | 203,406 VESTS (104 SP) | 0.02 | 0.018 STEEM + 0.008 SBD | 6.0 |
| @room9 | 203,404 VESTS (104 SP) | 0.02 | 0.018 STEEM + 0.008 SBD | 6.0 |
| @matildah | 203,402 VESTS (104 SP) | 0.02 | 0.018 STEEM + 0.008 SBD | 6.0 |
| @hanen | 203,392 VESTS (104 SP) | 0.02 | 0.018 STEEM + 0.008 SBD | 6.0 |
| @yann03 | 203,319 VESTS (104 SP) | 0.02 | 0.018 STEEM + 0.008 SBD | 6.0 |
| @kuberaleez | 203,299 VESTS (104 SP) | 0.02 | 0.018 STEEM + 0.008 SBD | 6.0 |
| @ab7b13 | 203,287 VESTS (104 SP) | 0.02 | 0.018 STEEM + 0.008 SBD | 6.0 |
| @team101 | 203,228 VESTS (104 SP) | 0.02 | 0.018 STEEM + 0.008 SBD | 6.0 |
| @didic | 202,944 VESTS (103 SP) | 0.02 | 0.018 STEEM + 0.008 SBD | 6.0 |
| @zoltarian | 202,924 VESTS (103 SP) | 0.02 | 0.018 STEEM + 0.008 SBD | 6.0 |
| @sambasambo | 202,444 VESTS (103 SP) | 0.02 | 0.018 STEEM + 0.008 SBD | 6.0 |
| @humptydumpty1 | 202,388 VESTS (103 SP) | 0.02 | 0.018 STEEM + 0.008 SBD | 6.0 |
| @mermaidvampire | 202,387 VESTS (103 SP) | 0.02 | 0.018 STEEM + 0.008 SBD | 6.0 |
| @aurorax | 202,171 VESTS (103 SP) | 0.02 | 0.018 STEEM + 0.008 SBD | 6.0 |
| @jibupune | 202,151 VESTS (103 SP) | 0.02 | 0.018 STEEM + 0.008 SBD | 6.0 |
| @cryptouru | 202,150 VESTS (103 SP) | 0.02 | 0.018 STEEM + 0.008 SBD | 6.0 |
| @parisfoodhunter | 201,671 VESTS (103 SP) | 0.02 | 0.018 STEEM + 0.008 SBD | 6.0 |
| @normalbro | 201,494 VESTS (103 SP) | 0.02 | 0.018 STEEM + 0.008 SBD | 6.0 |
| @jccr | 201,479 VESTS (103 SP) | 0.02 | 0.018 STEEM + 0.008 SBD | 6.0 |
| @lobinia | 201,476 VESTS (103 SP) | 0.02 | 0.018 STEEM + 0.008 SBD | 6.0 |
| @dwiitavita | 201,472 VESTS (103 SP) | 0.02 | 0.018 STEEM + 0.008 SBD | 6.0 |
| @jpphotography | 200,866 VESTS (102 SP) | 0.02 | 0.018 STEEM + 0.008 SBD | 6.0 |
| @jeffjagoe | 200,848 VESTS (102 SP) | 0.02 | 0.018 STEEM + 0.008 SBD | 6.0 |
| @lucious | 200,727 VESTS (102 SP) | 0.02 | 0.018 STEEM + 0.008 SBD | 6.0 |
| @rainieraveradio | 200,727 VESTS (102 SP) | 0.02 | 0.018 STEEM + 0.008 SBD | 6.0 |
| @replayphoto | 200,133 VESTS (102 SP) | 0.02 | 0.018 STEEM + 0.008 SBD | 6.0 |
| @torrey.blog | 199,921 VESTS (102 SP) | 0.02 | 0.018 STEEM + 0.008 SBD | 6.0 |
| @nataboo | 199,910 VESTS (102 SP) | 0.02 | 0.018 STEEM + 0.008 SBD | 6.0 |
| @shellyduncan | 199,730 VESTS (102 SP) | 0.02 | 0.018 STEEM + 0.008 SBD | 6.0 |
| @d-zero | 199,675 VESTS (102 SP) | 0.02 | 0.018 STEEM + 0.008 SBD | 6.0 |
| @paradigmprospect | 199,649 VESTS (102 SP) | 0.02 | 0.018 STEEM + 0.008 SBD | 6.0 |
| @absolutefive | 199,271 VESTS (102 SP) | 0.02 | 0.018 STEEM + 0.008 SBD | 6.0 |
| @julietisrael | 199,061 VESTS (102 SP) | 0.02 | 0.017 STEEM + 0.008 SBD | 6.0 |
| @mehdicrypto | 198,773 VESTS (101 SP) | 0.02 | 0.017 STEEM + 0.008 SBD | 6.0 |
| @michealb | 197,970 VESTS (101 SP) | 0.02 | 0.017 STEEM + 0.008 SBD | 6.0 |
| @palerider | 196,208 VESTS (100 SP) | 0.02 | 0.017 STEEM + 0.008 SBD | 6.0 |
| @mobi72 | 171,233 VESTS (87 SP) | 0.02 | 0.015 STEEM + 0.007 SBD | 5.0 |
| @chrisli | 151,915 VESTS (77 SP) | 0.02 | 0.013 STEEM + 0.006 SBD | 4.0 |
| @wilhb81 | 132,034 VESTS (67 SP) | 0.02 | 0.012 STEEM + 0.005 SBD | 4.0 |
| @daan007 | 121,754 VESTS (62 SP) | 0.01 | 0.011 STEEM + 0.005 SBD | 3.0 |
| @team2dev | 101,541 VESTS (52 SP) | 0.01 | 0.009 STEEM + 0.004 SBD | 3.0 |
| @freyman | 101,305 VESTS (52 SP) | 0.01 | 0.009 STEEM + 0.004 SBD | 3.0 |
| @ericwilson | 101,195 VESTS (52 SP) | 0.01 | 0.009 STEEM + 0.004 SBD | 3.0 |
| @itsravi | 101,031 VESTS (52 SP) | 0.01 | 0.009 STEEM + 0.004 SBD | 3.0 |
| @moneyhacks | 100,870 VESTS (51 SP) | 0.01 | 0.009 STEEM + 0.004 SBD | 3.0 |
| @bjornb | 100,844 VESTS (51 SP) | 0.01 | 0.009 STEEM + 0.004 SBD | 3.0 |
| @okahjul | 100,031 VESTS (51 SP) | 0.01 | 0.009 STEEM + 0.004 SBD | 3.0 |
| @rehan12 | 99,718 VESTS (51 SP) | 0.01 | 0.009 STEEM + 0.004 SBD | 3.0 |
| @fillow | 99,698 VESTS (51 SP) | 0.01 | 0.009 STEEM + 0.004 SBD | 3.0 |
| @bozz | 98,942 VESTS (50 SP) | 0.01 | 0.009 STEEM + 0.004 SBD | 3.0 |
| @yanipetkov | 98,918 VESTS (50 SP) | 0.01 | 0.009 STEEM + 0.004 SBD | 3.0 |
| @empirebuilder | 98,564 VESTS (50 SP) | 0.01 | 0.009 STEEM + 0.004 SBD | 3.0 |
| @dumnebari | 80,655 VESTS (41 SP) | 0.01 | 0.007 STEEM + 0.003 SBD | 2.0 |
| @randomgoodstuff | 60,851 VESTS (31 SP) | 0.01 | 0.005 STEEM + 0.002 SBD | 2.0 |
| @shookriya | 60,474 VESTS (31 SP) | 0.01 | 0.005 STEEM + 0.002 SBD | 2.0 |
| @steeemlover | 60,370 VESTS (31 SP) | 0.01 | 0.005 STEEM + 0.002 SBD | 2.0 |
| @dray91eu | 59,795 VESTS (30 SP) | 0.01 | 0.005 STEEM + 0.002 SBD | 2.0 |
| @onlyforyou | 40,339 VESTS (21 SP) | 0.0 | 0.004 STEEM + 0.002 SBD | 1.0 |
| @xomegax | 40,244 VESTS (21 SP) | 0.0 | 0.004 STEEM + 0.002 SBD | 1.0 |
| @earlmonk | 39,941 VESTS (20 SP) | 0.0 | 0.004 STEEM + 0.002 SBD | 1.0 |
| @unicron | 39,727 VESTS (20 SP) | 0.0 | 0.003 STEEM + 0.002 SBD | 1.0 |
| @tim3w4rp | 30,512 VESTS (16 SP) | 0.0 | 0.003 STEEM + 0.001 SBD | 1.0 |
| @schroders | 30,512 VESTS (16 SP) | 0.0 | 0.003 STEEM + 0.001 SBD | 1.0 |
| @ederaleng | 22,144 VESTS (11 SP) | 0.0 | 0.002 STEEM + 0.001 SBD | 1.0 |
| @sal.tedder | 19,967 VESTS (10 SP) | 0.0 | 0.002 STEEM + 0.001 SBD | 1.0 |
| @anomalogy | 19,782 VESTS (10 SP) | 0.0 | 0.002 STEEM + 0.001 SBD | 1.0 |
| @preparedwombat | 19,636 VESTS (10 SP) | 0.0 | 0.002 STEEM + 0.001 SBD | 1.0 |
| @streetsmart | 10,164 VESTS (5 SP) | 0.0 | 0.001 STEEM + 0.0 SBD | 0.0 |
| @doodleman | 10,112 VESTS (5 SP) | 0.0 | 0.001 STEEM + 0.0 SBD | 0.0 |
| @coolguy222 | 10,002 VESTS (5 SP) | 0.0 | 0.001 STEEM + 0.0 SBD | 0.0 |
| @walterben | 9,964 VESTS (5 SP) | 0.0 | 0.001 STEEM + 0.0 SBD | 0.0 |
| @thewhiter4bbitt | 7,993 VESTS (4 SP) | 0.0 | 0.001 STEEM + 0.0 SBD | 0.0 |
| @anutta | 4,197 VESTS (2 SP) | 0.0 | 0.0 STEEM + 0.0 SBD | 0.0 |
| @hensey | 4,050 VESTS (2 SP) | 0.0 | 0.0 STEEM + 0.0 SBD | 0.0 |
| @fashionsteemit | 3,044 VESTS (2 SP) | 0.0 | 0.0 STEEM + 0.0 SBD | 0.0 |
| @ciontheemrald | 2,017 VESTS (1 SP) | 0.0 | 0.0 STEEM + 0.0 SBD | 0.0 |
| @aknirob | 2,002 VESTS (1 SP) | 0.0 | 0.0 STEEM + 0.0 SBD | 0.0 |
| @just2random | 1,993 VESTS (1 SP) | 0.0 | 0.0 STEEM + 0.0 SBD | 0.0 |
| Total | 2,913,327,082.59 VESTS (1,485,658 SP) | 100.0% | 77.165 STEEM + 33.925 SBD | 24,768.0 |
==========
SEND 77.165 STEEM and 33.925 SBD TO 332 SPONSORS (omitted less than 0.001)
==========
(If your name is not in this report, you may have been delegated SP after we sent STEEM rewards. In this case, your rewards will be calculated next week.)
---
Connect with Steemhunt:
Discord | Telegram | Twitter
Join Reviewhunt Now - https://review.hunt.town