'Huh. I was just reading about this site called Steemit, where you get paid in crypto for blogging', says the husband over his vegemite toast.
Little did he know that nearly two years later, he would have endured two years of excitement and effusion on his wife's part, having to virtually pull me away some days because I've been up to my armpits in posting, commenting, creating and generally loving this Steemiverse. Two years. Who woulda thunk it. That's a lot of vegemite toast eaten whilst I breakfast steemed.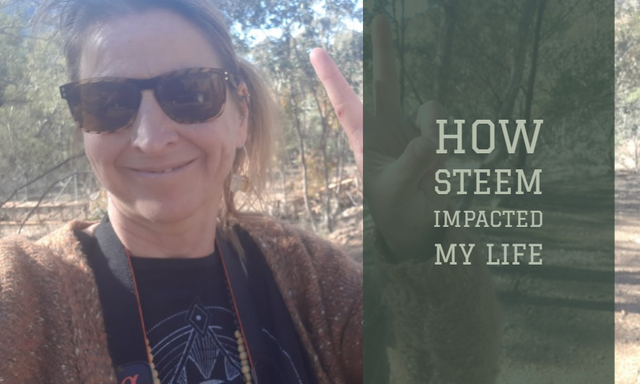 In two years, a lot of real life stuff has happened to. My Dad's been close to death and recovered from his cancer. I've battled through anxiety and depression due to work issues and a few other things. A friend has died. My husband's stepfather has died. I've travelled. I've started a community garden. I've wept and laughed and bounced and danced and some days barely got out of bed, but this Steemiverse has always, always been there.
I think alot about how my growth in the real world over the last couple of years has mirrored my growth on Steem. I started quite anonymously, quite scared to reveal my true self, or perhaps just testing the waters to see what would be accepted or not. I was on an all time low confidence wise - work had ripped me apart and made me feel as if I didn't matter much. Writing started to help me process that, and the comments added love to my posts. I was heard, recognised, seen. People out there felt the same way I did. I wasn't alone. And I had something to say, and people seemed to care. Did care. Many friendships have been formed talking in the back rooms of Discord, a kinda add on to the experience where we gather, meet, unify, console, laugh, and generally help each other out. How has Steem impacted my life? I've always been an outsider. Steem made me feel like an INSIDER.
I have loved the creativity of people on Steem, and gradually learnt that I had something to contribute to that creative inflow and outflow. Very early on I was making analogies to a wood wide web of funghi and tree roots - a message would be sent out to the steemwoods and everyone would respond. Feeling down? Someone's words would race across the network to help pick you up. Feeling inspired? Someone would take your idea and run with it, adding to it, making it bigger and better somehow because everyone was participating. Need something? People would send money, time, crypto to help people out. Parcels delivered to doorsteps on the other side of the world to people we had not even met in real life. Steem wasn't a flat, one way social network - it was a living, breathing, ever morphing gorgeous beast.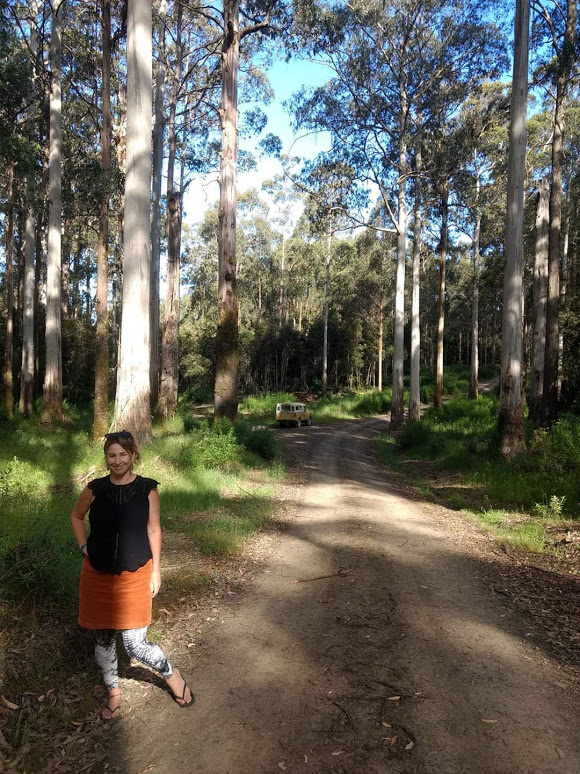 And then there was Natural Medicine, happening by accident, born out of a desire to support people posting specifically on natural healing and health content, from yoga and meditation to herbalism and permaculture. Like the woods, it grew gradually - small at first, then into a larger forest, supported by delegations from people like @pennsif, @theycallmedan and @tribesteemup, and upvotes by the beautifully generous @canadiancoconut and @tribesteemup. This helped us grow so that we could start our own tribe. I could never, ever have done this without my good friend @alchemage, who I've been very close to for the last year or so, and @metametheus, a fellow Victorian with as much enthusiasm as me for this concept, and the chicken lovin' permaculture lovin' @nateonsteemit, who makes me laugh and inspires me with his uber enthusiasm. There's far too many people to name really, helping out this part of our forest, from excellent content curators and steem advocates such as @artemislives, to the broccoli totin', fitness expert @plantstoplanks, our lovely @bewithbreath who runs the meditation group, @vincentnijman and his philosophical, podcast sharing, movie loving, intelligent self, @porters in her boreal forest with pine trees reflected in her eyes, and those who've come and gone to pursue real life demands, only popping in from time to time, such as @walkerland, @mountainjewel and @atreeoflife who we'll hope will be back one day. How has Steem impacted my life? I am so much less isolated and alone. I'm part of a tribe. Many little tribes, making up one tribe - Steem.
Starting Natural Medicine was an incredibly nerve wracking thing to do. I had only a small amount of tech knowledge, and not much faith in my own ability to pull this off. I cannot thank @eonwarped enough for putting up with my questions, or @gerber (thanks for screwing stuff up with me) in those early days, or @richardcrill who'd started Weedcash.network before me, or @jonyoudyer's calm presence and enthusiasm (there's quite a few canna crew I could thank, thinking about it! It's a great natural medicine, after all!). I asked a lot of questions. I cracked the whip in Team Lotus to get other people to find stuff out for me. But if there's one thing Steem teaches you, is that if you want to do something, just do it. People will come along for the ride if it's worth doing, and if your heart is clear and intentions good, it'll happen. How has Steem impacted my life? It reinforced in me the need to act with love, always.
I took this knowledge out into real life about four months ago when I started our community garden swap meet locally - without having done Natural Medicine, I could never have had the confidence to pull this off, though I'd wanted to for years. You know when you look at yourself from a distance sometimes? I was doing that at the swap meet yesterday, watching me confidently laugh, joke, connect people who hadn't met, share ideas and make people feel welcome, and I realised that somehow I'd become a leader. I honestly did not realise I had this in me. How has steem impacted my life? I've grown into a self that was in me all along.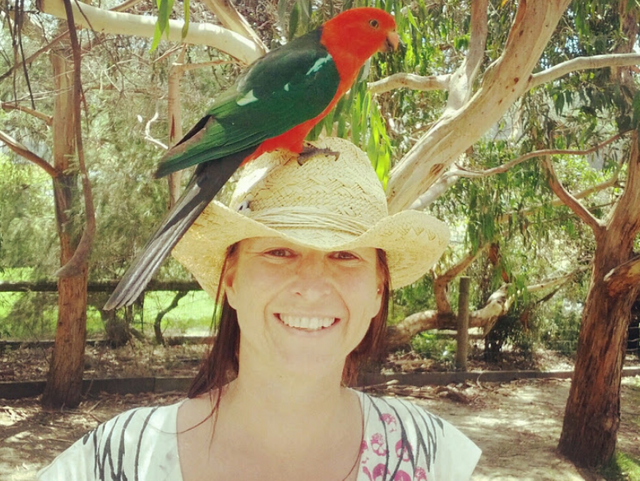 About a year ago I stopped tracking the steem price or my post payout. Most of my earnings go back into supporting others anyway, and I've never powered down. I delegate half of my 12,000 K steempower to Natural Medicine. Like many people here, we came for the crypto and stayed for the community - and so much more. I stayed because it fits with my 'screw you system' side - why do monopolys like Facebook, who we know are corrupt, get all the attention and users? I stayed because censorship is not possible here. I stayed because there's a whole heap of fun to be had learning technology and keeping up to date with that part of our grand world. I stayed for the beautiful content creators, the buzzing, thriving, gorgeous humanity here. It wasn't fake, it was bloody and real. It wasn't static and controlled by an overarching company, it was controlled - is controlled - by us, the people. Ever shifting and ever moving, pulsing, vibrant, alive - the Steemwoods are growing, my Steem friends, and we are here to stay.
This post was created for @theycallmedan - you can read about that here. Thanks so much for extending the initiative. I've also created a Twitter account so I'll be sharing that there, and on my other social networks too. Really pleased to see how the #posh (proof of share) initiative is working, and I love this 'together we can' attitude on Steem. We are such an amazing big gorgeous tribe - I love you ALL to bits!
Oh, and why part 1? Because I was GOING to do my first 3 speak, but chickened out. Maybe tomorrow.


@naturalmedicine II Discord Invite II #naturalmedicine