Missing Claim Rewards for the last 5 days.
Saturday August 1, 2020 my STEEM account @Yehey stop receiving rewards from my curation upvotes. I upvoted good articles by authors everyday. See the captured screenshots from steemd.com website.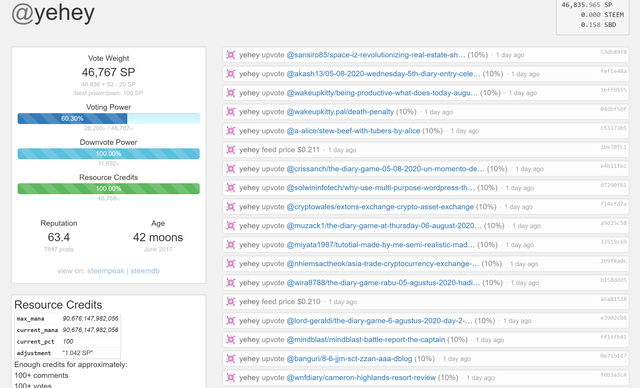 Today August 7, 2020. I started receiving my STEEM rewards again. See captured screenshots.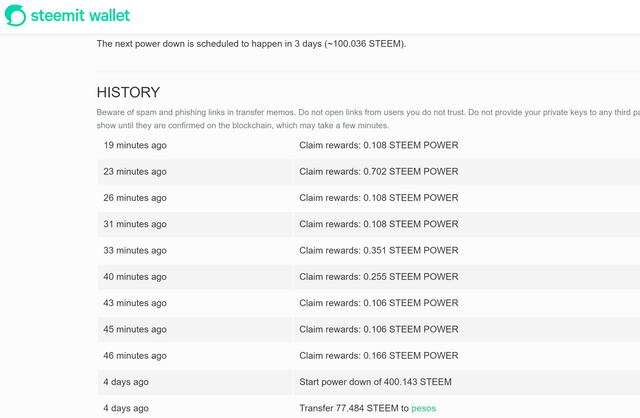 I checked using SteemPeak.com, it shows the last rewards claimed 6 days ago and now receiving rewards again.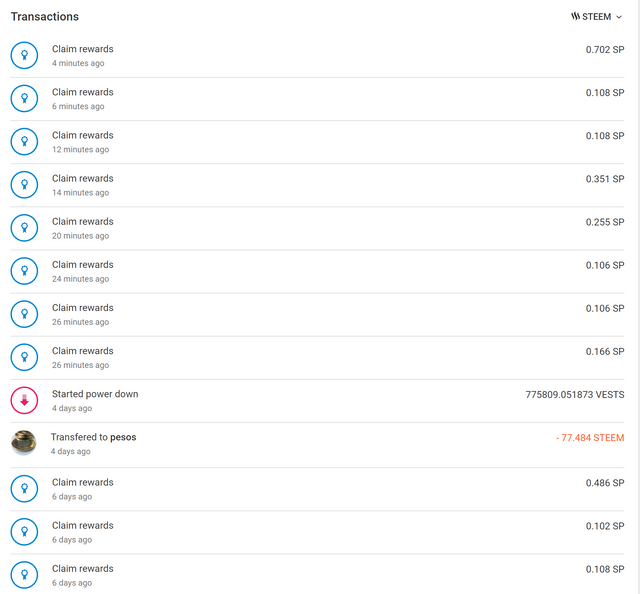 So the question is what happens to my rewards between August 2 - 7?
I've been in this community as an entrepreneur for the last four years and counting. I am always able to audit the incoming and outgoing STEEM or STEEM POWER in my wallet, but not the last 5 days of missing rewards.
Anyone out there knows what happens to the missing days of rewards. Maybe a glitch on the blockchain or error on my part.
I normally use the following websites to do business on STEEM blockchain.
https://steemit.com official website.
https://steeming.com another condenser website.
https://steempeak.com another condenser website.
I will continue to investigate this concerning issue. Please let me know if you encounter any similar problems.
---
Posted via Steeming.com