STEEMINT Brief 002 - EOS ICO - Why Ethereum? Why a year-long event?

Sources:
EOS Telegram Chat
EOS Slack
Hackernoon Article by @stellabelle
Bytemaster's Blog (Dan Larimer)
@eosio - EOS blog on STEEMIT
https://github.com/eosio/eos-token-sale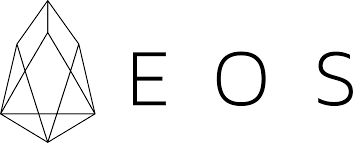 Who is Behind EOS?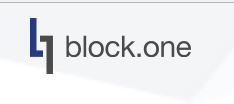 Block.one is a company created to blockchain-enable enterprise and organizations. Prior to EOS, their most used solutions were Ethereum-based. You can see a complete gallery of all the players involved in Block.one. Given its history, and the talent that they have on-board, as well as for technical reasons, it is no wonder that Ethereum will power the ICO process.
Dan has mentioned that there are approximately 100 shareholders in the EOS project, and Block.one is undoubtedly one of them, because they have funded and promoted, and brought connections, future large-scale users of EOS. There have been attempts to raise concerns about "shadowy investors" who will get paid first, and who do not care about the future of the technology - given Dan's history, and responses, and sifting through many related videos and statements made by various individuals directly involved or loosely-related, there is no basis to any claim that there are unscrupulous individuals set to profit from this venture.

Why is the ICO Using Ethereum, and 'only' Ethereum?
This is a question we see raised often in the EOS-related chat channels. Given the creator's history, with Bitshares and STEEM, there is a great deal of dismay on the part of many who have been involved in Bitshares and STEEM, since the very beginning of each. As Dan Larimer has described EOS as a next logical progression, or incremental improvement over his previous work, those heavily involved as witnesses as well as large-stakeholders in the previous technologies, expected some sort of early-access opportunity, or some method of obtaining EOS which would have allowed them some advantage over neophytes.
Dan has been often quoted as saying that his ICO design rationale was based on one main objective - fair distribution. Obviously this requires some 'mechanism' to achieve - one can not simply drop a large amount of tokens and say .. "first come first serve", as they will be snapped up very quickly by large investors and those seeking to turn a quick profit via trading on exchanges. What was required was a smart contract.
Although Bitshares and Graphene are very fast, they lack a smart contract capability, and those systems which are trying to bring the capability to blockchains, like Bitcoin, are unproven or have not yet left the drawing-board. Although Ethereum lacks speed, and has very high transaction costs (gas), it is the only available platform, with sufficient visibility in the market-place, that also has smart contracts.
So, from the Draft EOS Token Sale Contract, available to view on github (see link above), we see that Dan is very serious about three things .. equal distribution, building awareness, and having a transparent and auditable means to assess the value entering into the contract, in exchange for the the initial tokens. For these reasons, the EOS ICO will be spread over a year, with 23 hour windows each day, by which a specific number of tokens will be made available.
The Most Safe Way to Participate
Example token sale interface .. https://eosio.github.io/eos-token-sale/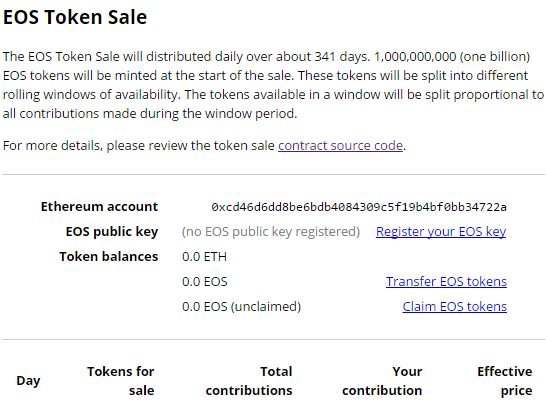 The ICO sale has not yet begun, but when it does, there will be an interface available from EOS, where tokens can be purchased and "held". If individuals do not wish to use this, they should use a wallet which they control, and for which there is little chance they will lose their keys. A few wallets are recommended .. MetaMask, Mist, Parity, MyEtherWallet .. this is a year-long process, in which the initial ERC20 tokens distributed will then be later exchanged for EOS. As we have seen recently with wallets such as Jaxx, it will be extremely important for you to have total knowledge of how to use, and keep safe, what amounts to your pathway to EOS.
STEEMINT SUPPORTS WHALESHARES


If anyone is interested in getting a 3% discount on their Genesis Mining purchases/upgrades, use
@kurtbeil
's Affiliate Code is ..
ShWgXc
If you use the code let him know and he'll use yours on one of his future upgrades!
STEEMINT Supports the50!