What are the best Remittance Corridors for Steem? #steemismoney
This is a followup on my last post here.
The ideal remittance corridor for Steem would have these qualities:
A major recipient market.
Large recipient population on Steem.
Large sender population on Steem.
High fees for competitor solutions.
Ideally, it will also have these points of infrastructure. We can work to improve this infrastructure.
Native cryptocurrency exchanges.
Fiat/Steem pairs.
Largest Remittance Recipient Markets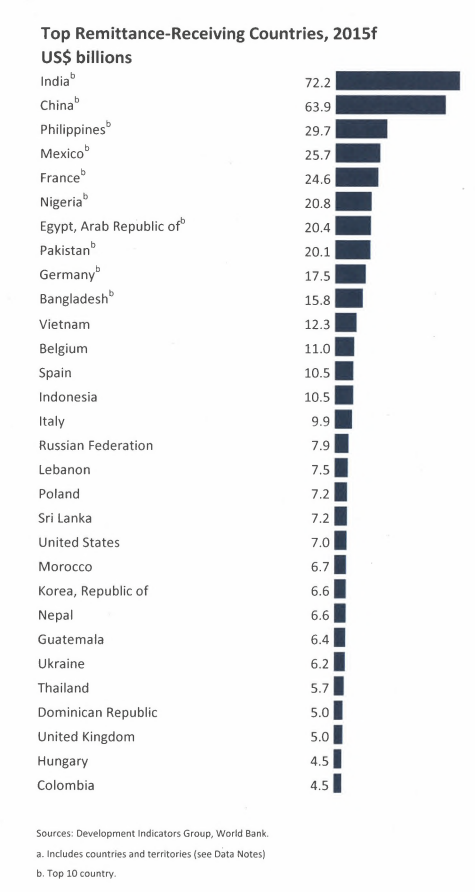 http://siteresources.worldbank.org/INTPROSPECTS/Resources/334934-1199807908806/4549025-1450455807487/Factbookpart1.pdf
Largest Steem Populations
This is the traffic data by country for Steemit.com from Hypestat (which gets data from Alexa and other sources). Steemit.com represents about 55% of all Steem transactions. Indonesia may be underrepresented here due to the popularity of eSteem.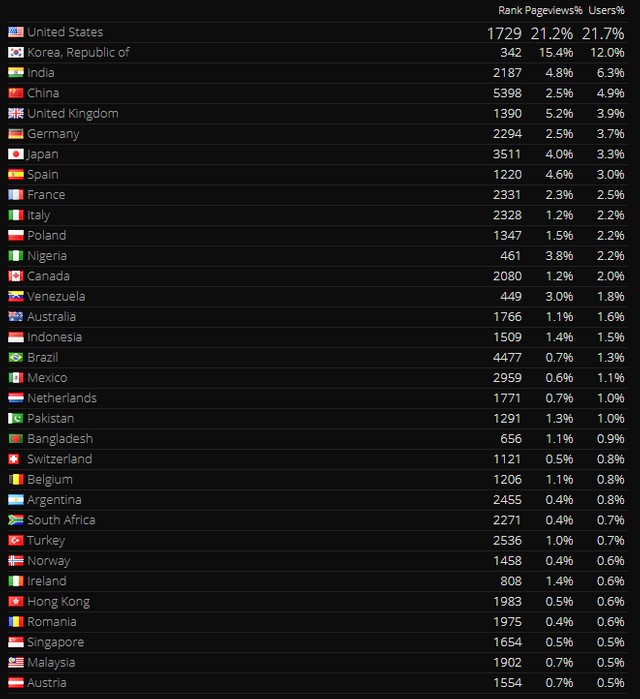 In the month of April, there were [about 156,000 active Steem accounts]
(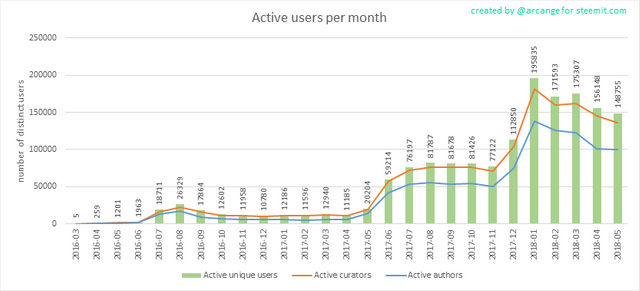 ).
Estimating monthly active users is difficult on Steem. There is a large amount of bot activity, which inflates numbers. However other sites include those who do nothing more than read as active users. On Reddit for example there are about 9 active users who only read the website for every user who actively logs in, votes and comments.
If we assume that all monthly active accounts are humans, and that there is a similar ratio of accounts which post and vote vs. those which only read, then we can work out an upper limit, an optimistic estimate of how many users are in each region.
Doing this we find the following populations of monthly active Steem users, ranked based on the size of the remittance market.
India ~98,280
China ~76,440
Philippines ??? (no data from hypestat)
Mexico ~17,160
France ~39,000
Nigeria ~34,320
Pakistan ~15,600
Bangladesh ~14,040
Indonesia ~23,400
There are a number of factors which make these estimates quite rough. Aside from the method of assuming 9 reading users for every one which votes/comments, Alexa traffic estimates are themselves not always reliable, and some countries such as Indonesia may be underrepresented due to their preference for other apps (eSteem)."
I will write another post or I'll update this one in the future with an analysis of sender countries and the level of fees for existing Remittance solutions.
Note: This article has been revised a few times due to errors in my method.