Damrak | Billingual
DAMRAK
I am curious about Damrak because some times the word fills the status of facebook Ida Fitri, a writer from Aceh. The word Damrak is associated with the historical story of Teuku Umar's struggle to be punished in Amsterdam. True, Damrak is located in Amsterdam, Netherlands.
Uniquely, the name without words weg, straat, laan¬ behind its, as if only apply to Damrak. The curiosity made me ask my Indonesian friends in Amsterdam to take me down the area. Joss Wibisono is happy to ride me on the biggest and bustling (probably) highway in the Netherlands.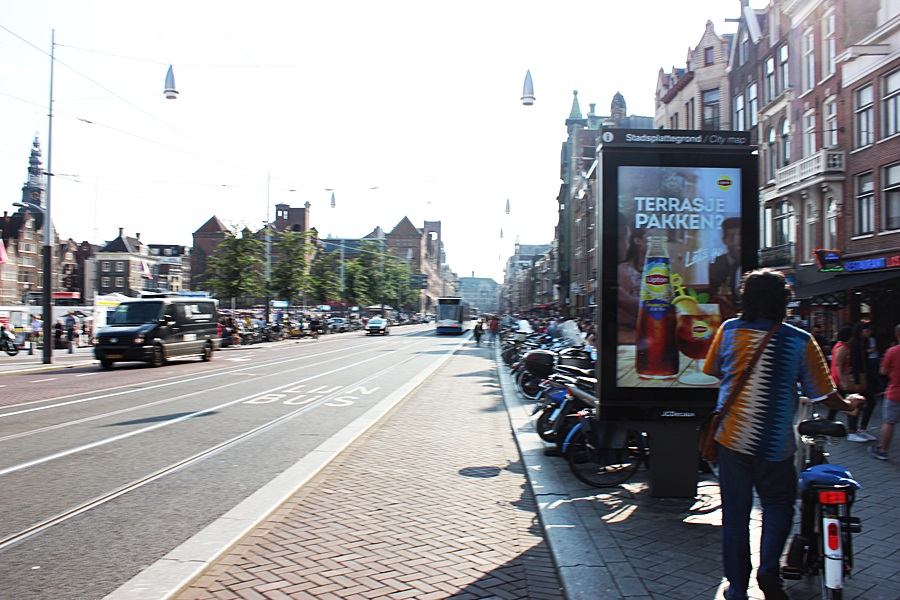 Damrak 1 - photograph by Kef
Towards my return to Indonesia, I took myself to Amsterdam. Meet Joss across from Amsterdam Centraal train station, and from there we rode our bikes down the Damrak.
"This is Damrak. From station to Centrum, and end at Munt. "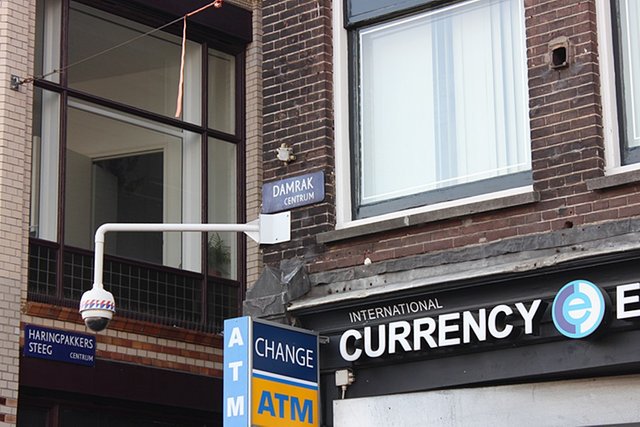 Damrak 2 - photograph by Kef
I promise to show the photos I can take along the Damrak road to Ida Fitri. Some of them I display here. Another photos I will show on Facebook. On the way down this Damrak should a lot of momentum can be taken, unfortunately time is not free. While I also want to see the official localization area of "Red Lights", also the hotel where the trumpet suicide is immortalized in the poem Goenawan Mohamad.
Damrak
Saya penasaran dengan Damrak karena beberapa kali kata itu mengisi status facebook Ida Fitri, cerpenis dari Aceh. Kata Damrak dikaitkan dengan kisah sejarah perjuangan Teuku Umar yang akan dihukum di Amsterdam. Benar, Damrak terletak di Amsterdam, Belanda.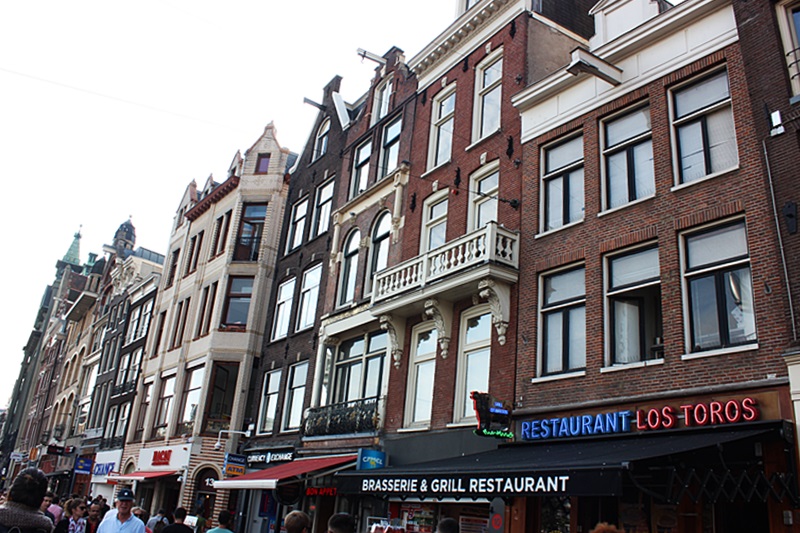 Damrak 3 - photograph by Kef
Uniknya, nama tanpa kata weg, straat, laan di belakangnya, seolah hanya berlaku bagi Damrak. Rasa penasaran itu membuat saya minta pada teman warga Indonesia di Amsterdam untuk mengantar saya menyusuri daerah itu. Joss Wibisono dengan senang hati bersedia memboncengkan saya bersepeda di jalan raya (yang mungkin) terbesar dan ramai di Belanda.
Menjelang kepulangan saya ke Indonesia, saya menyempatkan diri ke Amsterdam. Bertemu Joss di seberang stasiun kereta Amsterdam Centraal, dan dari sana kami berboncengan sepeda menyusuri Damrak.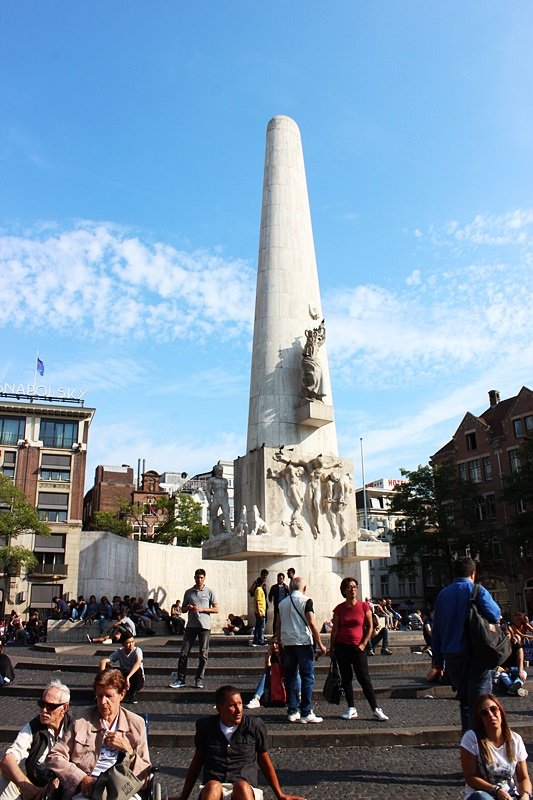 Centrum Damrak - photograph by Kef
"Ini Damrak. Dari stasiun ke Centrum, dan berakhir di Munt."
Saya berjanji akan menunjukkan foto-foto yang bisa saya ambil sepanjang Jalan Damrak kepada Ida Fitri. Sebagian saya pajang di sini. Selebihnya akan saya pamerkan di Facebook. Dalam perjalanan menyusuri Damrak ini semestinya banyak momentum bisa diambil, sayangnya waktu tidak leluasa. Sementara saya juga ingin melihat kawasan lokalisasi resmi "Lampu Merah", pun hotel tempat bunuh diri peniup terompet yang diabadikan dalam puisi Goenawan Mohamad.
Kef, April 2018